SCEPTICISM
SEXTUS EMPIRICUS.
Adversus mathematicos, Hoc est, adversus eos qui profitentur disciplinas ... Graecè nunquam, Latinè nunc primùm editum, Gentiano Herveto Aurelio interprete. Eiusdem Sexti Pyrrhoniarum hypotyposeon (graece) libri tres ... Interprete Henrico Stephano. Accessit & Pyrrhonis vita, ex Diogene Laertio ... Item, Cl. Galeni contra Academicos & Pyrrhonios, D. Erasmo Roterodamo interprete.
Paris, Martin Le Jeune, 1569.
2 parts in one vol., sm. folio, pp. 398, 399-583, (1) + 15 ll. index; separate title-page to both parts with woodcut printer's device; some browning, principally in the last few gatherings, but a very good copy in the original limp vellum lettered in MS.

£3750

Approximately:
US $5226
€4249
First collected edition of Sextus Empiricus (fl. AD 200), the only sceptic philosopher of antiquity whose works have survived. It includes his two major works, the Pyrrhonian Hypotyposes (or Outlines of Pyrrhonism), which had appeared in 1562 and the Adversus mathematicos (or Against the Professors) which appears in print here for the first time.

The rediscovery of Sextus' writings in the sixteenth century had a major impact on Renaissance thought. It is from Sextus that Montaigne derived his motto Que sçay-ie? ("What do I know?") and the other sceptical formulas with which he adorned the rafters of his library; and it was from Sextus that he borrowed freely in the famous essay, the Apologie de Raymond Sebonde, in which he gave fullest expression to his scepticism. Truth depends on the enquirer's viewpoint: "When I play with my cat, who knows whether she is amusing herself with me, or I with her?"

The book was printed in Paris for the Paris bookseller Martin Le Jeune, but part of the edition was taken up by Christopher Plantin and issued in Antwerp under his imprint (see below).
You may also be interested in...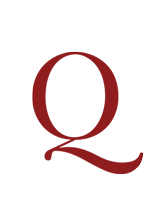 [FUOCO, Francesco]. DE WELZ, Giuseppe.
La Magia del credito svelata. Istituzione fondamentale di pubblica utilità da Giuseppe de Welz, offerta alla Sicilia ed agli altri stati d'Italia … Volume primo [– secondo].
First edition, presentation copy; the sheets were re-issued under the title Principii fondamentali di economia pubblica e di finanze in 1840 (see Kress Italian 1055).
PSYCHICAL INVESTIGATIONS JAMES, William (1842-1910), American philosopher and psychologist.
Autograph letter signed ('Wm James') to Mrs Thaw.
An interesting letter written to a Mrs Thaw regarding the expenses being claimed by Hereward Carrington, manager of the Italian spiritual medium Eusapia Palladino, during her tour of the United States in 1909.