NEO-EGYPTIAN TRILOGY
SEYPPEL, Karl Maria.
Schlau, Schlauer am Schlausten. --- Er Sie Es. IIte Aegyptische Humoreske.--- Die Plagen 3te Aegyptische Humoreske.
Dusseldorf, Felix Bagel, [1884].
Three parts in three volumes, 8vo, pp. [2], 40; [2], 42; [2], 42; lithographed plates in black and red, on aged paper, fore-edges uncut, in the original bindings of burlap, stab-sewn as issued, first two volumes with text and wax seals to upper covers (some losses), third volume with line-drawn design of two lions, flowers and a scarab beetle, central cut-out window revealing title-page beneath, printed in red and black within a decorative border, all edges frayed.
£950

Approximately:
US $1195
€1060
Added to your basket:
Schlau, Schlauer am Schlausten. --- Er Sie Es. IIte Aegyptische Humoreske.--- Die Plagen 3te Aegyptische Humoreske.
First editions. With the Jewish population attaining greater prominence both economically and culturally, the 1880s saw a corresponding wave of emerging anti-Semitism across Central and Eastern Europe. The present works aim to provide a historical precedent for anti-Semitism dating back to the age of the first great Empire, that of ancient Egypt. The illustrations include a wealth of crude stereotypes, including parodies of the traditional imagery of Judaism. The first Anti-Jewish Congress was held in Dresden in 1822, and soon there were similar events across Europe. Forty years later, this legitimisation of racial supremacy was revisited by the Nazi party, who set out to show that Jews had been reviled throughout history.
You may also be interested in...
PLINY UPDATED, WITH CHARMING ENGRAVINGS PLINY, the Elder.
C. Plini secundi des wijdt-vermaerden natur-kondigers vijf boecken. Handelende van de nature. I. Vande menschen. II. Vande viervoetige en kruypende dieren. III. Vande vogelen. IV. Vande kleyne beestjes of ongedierten. V. Vande visschen, oesters, kreesten ...
One of several Dutch editions of selections from Pliny's Natural History to appear in the half-century following the publication of the first Dutch translation in 1610. The present edition, like many of the others, is enlarged to include much information not available to Pliny (the additions are printed in italics). Comprising extracts from Books 7–11 of the Natural History (on human beings, quadrupeds, birds, small animals and fishes respectively), it is especially notable for the many charming engravings of exotic birds and animals, some of them newly-discovered, in particular the orangutan ('Indianschen satyr'), the armadillo, the ant-eater, the dodo, and the tree dragon.
 
COPAC records the British Library copy only. Worldcat records no copies in the US.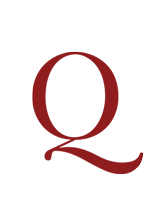 [OSTERWALD, Jean-Frédéric.]
Vue générale de la chaine des Alpes.
A splendid panorama of the Alps, extremely rare, taken from Neuchâtel, ranging from Mount Pilatus (Emmental Alps) to Le Môle (Haute-Savoie) and including the Eiger, the Jungfrau and Mont Blanc.