SFORZA, Ludovico, Duke of Milan.
Letters patent granting various castles and lands to Bertrando de' Rossi, Count of Berceto, and his heirs.
Milan, 6 October 1496.
20 lines in a good humanist cursive hand, dark brown ink, Sforza's name and the first few words of his title in capitals, initial 'L' never supplied, signed 'B. Chalcus' (the ducal secretary Bartholomaeus Chalcus) in light brown ink; creased where folded, four small holes slightly affecting two words, seal lacking (cords of purple and white thread present), in very good condition. 357 x 570 mm
£2000

Approximately:
US $2517
€2232
Added to your basket:
Letters patent granting various castles and lands to Bertrando de' Rossi, Count of Berceto, and his heirs.
A significant document issued during the Italian War of 1494–1498 by Ludovico Sforza (also known as Ludovico il Moro, duke of Milan 1494–1499).

The document confirms to Bertrando de' Rossi, Count of Berceto (1429–1502), the grant of various properties made on 3 July 1490 by Ludovico Sforza's nephew and predecessor as duke, Gian Galeazzo Maria (1469–1494). The 1490 letters patent, which is written out in full, names the castles at Berceto, Roccaprebalza, Corniana, Bardone, Roccalanzona and Carona, a tower at Cisa, and various towns and villages.

In 1495 Bertrando had for several days given lodging to Charles VIII of France at Berceto. This subsequently led to Bertrando's arrest by Ludovico and the confiscation of his castle at Segalara. Bertrando was not pardoned and released until 1497, so the present document must have been issued during his imprisonment by Ludovico.

From a private German collection; loosely contained in a folder noting that it was purchased from Charavay in Paris on 4 January 1926.
You may also be interested in...
'WHAT IS THERE LIKE TRAVELLING?' BECKETT, Ernest William, 2nd Baron Grimthorpe.
Manuscript diaries descriptive of a voyage around the world.
An intriguing set of travel diaries kept by Ernest Bennett (1856-1917), banker, Conservative politician, dilettante and philanderer, lover of Alice Keppel (long-time mistress of Edward VII) and rumoured father of Violet Trefusis. Schooled at Eton, Beckett briefly attended Trinity College, Cambridge, but left during his first year in order to travel.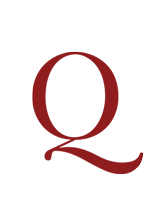 THE BEST AND FIRST CRITICAL EDITION OF THE GREEK FLORILEGIUM STOBAEUS, Johannes.
[Graece et Latine]. Sententie ex thesauris Graecorum delectae... à C. Gesnero... traductae.
Second, 'in every respect preferable' (Dibdin) edition of Gesner's Stobaeus, acclaimed as 'the first critical impression of the text of the Florilegium' (idem), philologically and critically much superior to the first, published in 1543. Gesner's parallel printing of the Greek text and the Latin translation of Stobaeus' excerpts from hundred of Greek writings – an invaluable source for texts many otherwise lost – was a key and lasting achievement of humanist philology.