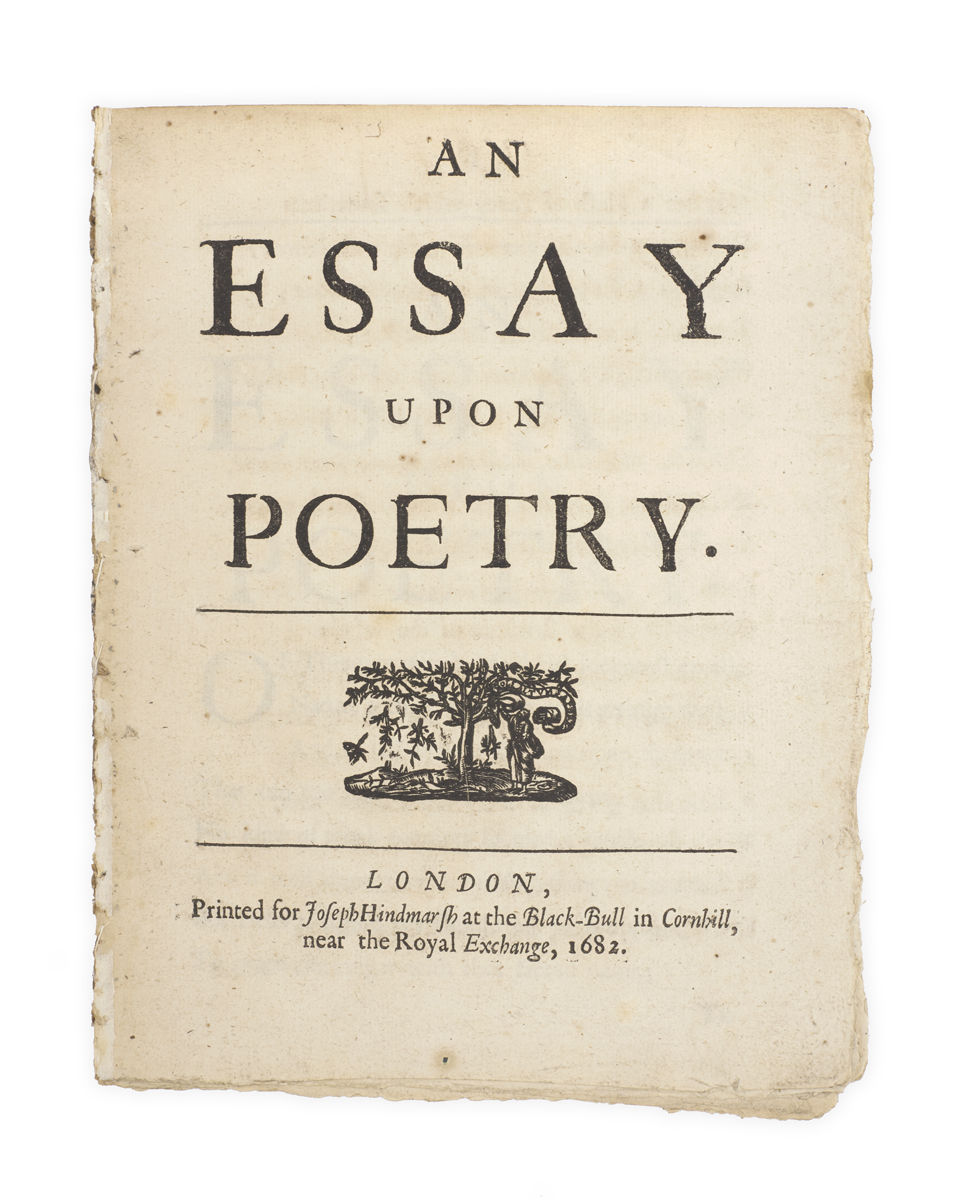 READ SHAKESPEARE, NOT ROCHESTER
[SHEFFIELD, John, Earl of Mulgrave, afterwards Duke of Buckingham].
An Essay upon Poetry.
London, Printed for Joseph Hindmarsh … 1682.
4to., pp. [2], 21, [1]; a fine copy, fore- and lower edge uncut; disbound.
£1200

Approximately:
US $1686
€1372
First edition, a verse satire in imitation of Horace's Ars Poetica. There are indirect attacks on Rochester ('Bawdry barefac'd, that poor pretence to Wit'), and Cowley, who has poetic fury but 'ill expression', while Sheffield reserves praise for Dryden, who took the blame for Sheffield's own 'Essay on Satire', which had circulated in manuscript a few years earlier.

Even Milton and Spenser cannot reach the heights of Homer, and contemporary drama is seen as farcical – turn instead to Shakespeare and Fletcher: 'Consider them, and read them o're and o're, / Go see them play'd, then read them as before'.

Sheffield, rival of Rochester and patron of Dryden, worked on the poem throughout his life, and it was published, with revisions, in numerous editions. Pope, in his Essay on Criticism, numbered Sheffield with Roscommon as 'among the sounder few' in the modern age, and quoted his dictum 'Nature's chief Masterpiece is writing well'.

Wing B 5339; Hayward 129; Wither to Prior 795.
You may also be interested in...
'CELESTIAL SCENERY, ELEGIES, TALES'BY A BERMONDSEY RHYMESTER HOGG, John.
Autograph poetical manuscript, apparently unpublished, comprising a preface dated 3 April 1825 and some forty long poems.
A fascinating volume of manuscript verse by an otherwise unknown poetaster, probably based in Southwark. In his grandiloquent Preface, Hogg explains that his poems are designed to excite in the reader the pleasurable contemplation of heaven, via 'the Study of Nature' and of our souls. 'Celestial Scenery, Elegies, Tales, &c will be found in this little work!'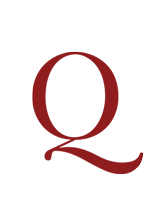 JOURNEY TO EMMAUS (A).
A sacred Dialogue ...
First edition, dedicated to Frederick, Prince of Wales, as Chancellor of Trinity College. This is the story from the Gospel of Luke that tells how, after the Resurrection, Jesus appeared two of his followers who were walking from Jerusalem to Emmaus. It takes the form of a dialogue between Cleopas and Matthias, lamenting ('Like Sheep when scatter'd o'er some dreary plain, / Their folds laid desolate, their Shepherd slain, / To the wide World poor helpless We are left, / Of Friends, of all that's dear bereft ...'). They encounter Emanuel, who asks 'Why walk ye thus disconsolate', but they do not recognise Him. ('O fools, O Slow of heart to understand'). Nonetheless they beg him to eat with them: 'Emanuel thus by kind Entreaties prest / The cottage enters: When their mighty Guest, / Yet unreveal'd, they at their humble Board / Had plac'd, in breaking Bread they knew their Lord; / And as they kneel'd, all trembling with Delight, / Worship to pay, He vanish'd from their Sight'.