THE LIVORNO FIRST EDITION IN BOARDS
SHELLEY, Percy Bysshe.
The Cenci. A Tragedy, in five Acts ...
Italy. Printed for C. and J. Ollier ... London. 1819.
8vo., pp. [2], xiv, 104, with the initial blank, uncut in the original blue-grey boards, drab paper spine; tear to front joint, corners somewhat worn, but an exceptional copy, from the library of Simon Nowell-Smith.
£5750

Approximately:
US $8054
€6490
First edition, one of only 250 copies printed for Shelley at Livorno (Leghorn) and then sent to Ollier, his publishers, for sale in London. Shelley arranged for the printing himself, as he told Peacock, because in Italy 'it costs, with all duties and freightage, about half of what it would cost in London'. Despite the desire to save money the paper and printing are of very high quality.

Shelley had been fascinated with the 'fixed and pale composure … exquisite loveliness and deep sorrow' of the tragic Beatrice Cenci in Guido's portrait, which he saw in the Palazzo Colonna in Rome in 1818. The portrait fired his imagination and produced the most-enduring of Romantic verse dramas. It is 'totally different from anything you might conjecture that I should write; of a more popular kind ... written for the multitude'. Perhaps only Shelley would have chosen the themes of atheism and incest for a play with which he expected to please the 'multitude'.

Thomas Love Peacock's efforts to procure the presentation of the play at Covent Garden were unsuccessful. It was first staged in a single private performance on 7 May 1886 – Robert Browning's birthday – under the auspices of the Shelley Society, with Browning as the guest of honour.

Buxton Forman 56; Granniss 50.
You may also be interested in...
THE DEATH OF PURCELL DRYDEN, John, and John BLOW.
An Ode, on the Death of Mr. Henry Purcell; late Servant to his Majesty, and Organist of the Chapel Royal, and of St. Peter's Westminster. The Words by Mr. Dryden, and sett to Musick by Dr. Blow.
First edition of Dryden's moving elegy to his friend Purcell. The musical setting by Blow, for flutes and two counter-tenors, is generally considered his finest work.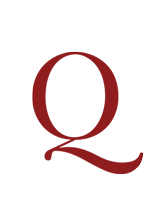 WORDSWORTH, William [and Samuel Taylor COLERIDGE].
Lyrical Ballads, with other Poems. In two volumes … second Edition. London: Printed for T. N. Longman and O. Rees …
Second, definitive, and first complete edition of Lyrical Ballads. To volume I (first published at Bristol in 1798, reissued in London in the same year) Wordsworth added his famous preface, the manifesto of the Romantic movement – calling for, among other things, a poetry of 'common life', adopting the 'language too of these [rustic] men ... (purified indeed from what appear to be its real defects, from all lasting and rational causes of dislike or disgust) because such men hourly communicate with the best objects from which the best part of language is originally derived'. Here too is the definition of poetry as 'the spontaneous overflow of powerful feelings' derived from 'emotion recollected in tranquillity'. Among the poems in volume I are 'Expostulation and Reply', 'We are Seven', 'Tintern Abbey', and the first version of Coleridge's 'Rime of the Ancient Mariner'. Volume II is entirely new and includes 'The Brothers', 'Lucy Gray', 'A slumber did my spirit seal', and 'Michael'.