BINDING: WRECK
[SHIPWRECK.]
A Narrative of the Loss of the Royal George, at Spithead, August, 1782; including Tracey's Attempt to raise her in 1783, also Gen. Pasley's Operations in removing the Ship, by Gunpowder in 1839-40-41. Bound in the the Wood of the Wreck. Fifth Edition.
Portsea: Printed & published by S. Horsey, Sen. … 1842.
12mo., pp. 19, 19-20, 20-136, with a folding engraved frontispiece (dated February 1842), and two further engraved plates of attempts to raise and explore the wreck; page of printed verses on rear free endpaper; a very good copy, in the original binding of polished wood boards sourced from the wreck, black morocco spine, blue endpapers, gilt edges.
£400

Approximately:
US $559
€456
Fifth edition, updated to include the third season of Pasley's attempts to raise the wreck of the Royal George (pp. 112-132) and a new 'Conclusion' (pp. 133-6) that features a wood engraving incorporating a stamp recovered from the wreck in 1841 belonging to Lt. Philip Charles Durham ('P C * Durham'). The frontispiece is also new to this edition.

The Royal George, a 100-gun ship-of-the-line that was at the time of her launch the largest ship in the world, had sunk at Portsmouth on 29 August 1782 with the loss of more nearly 900 lives, after an accident during minor repairs. The wreck became a major hazard to navigation – in 1782 and 1834 some of the guns were raised, but it was not until the arrival of General Pasley (1780-1861), that a concerted effort was made, with the use of gunpowder to blow the wreck apart over five seasons from 1839. The present Narrative, which includes several accounts of the sinking, and descriptions of the salvage efforts, was republished every year with updates in the manner of an annual report. Horsey was somewhat of a specialist in this time of book, and published an equivalent work on the Mary Rose.

You may also be interested in...
PUZZLEWELL, Peter, pseud.
The Phœnix; or, a choice Collection of Riddles and Charades …
First edition thus, a very scarce illustrated collection of riddles and charades, abridged from an earlier Newbery publication. The charming illustrations throughout, new to this edition, make the work a sort of children's emblem book. Written solutions are also included at the end. A contemporary (juvenile) reader has added charmingly naïve charades for 'plate-rack', 'lark-spur' and 'Frankfort' in manuscript.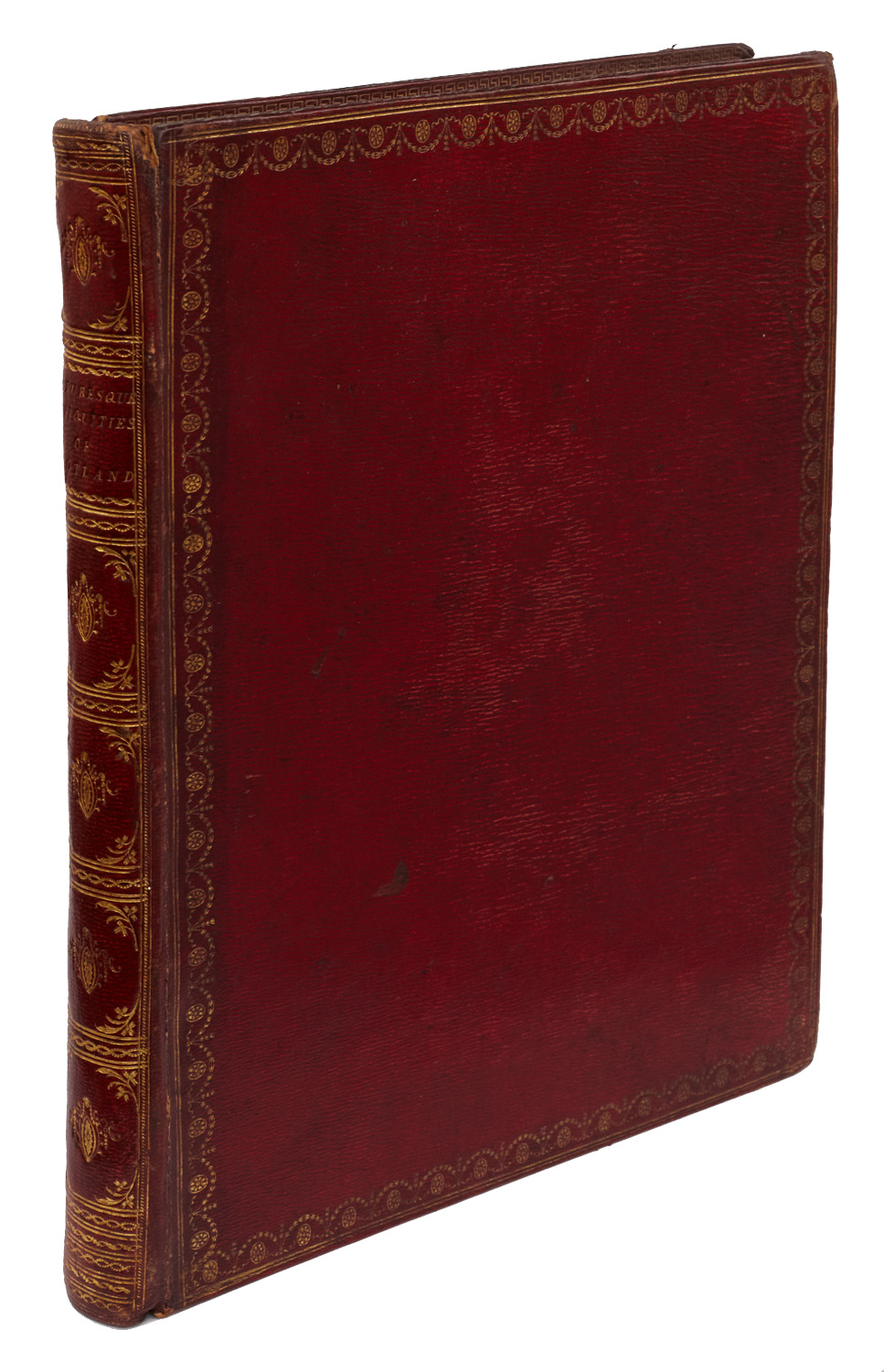 CARDONNEL, Adam de.
Picturesque Antiquities of Scotland [I–II] …
First edition, the very rare issue with the plates in sepia, printed directly onto thick wove paper.