THE MASTER OF REPUBLICAN ELOQUENCE
SIDNEY, Algernon.
Discourses concerning Government … published from an original Manuscript of the Author.
London, [likely John Darby,] 1698.
Folio, pp. [2], 462, [5], [1 (blank)]; old marginal repair to S4; an excellent, broad-margined copy in contemporary Cambridge-panelled calf, gilt red morocco lettering-piece to spine; a few scuffs, skilfully rebacked and recornered with lettering-piece relaid; ownership inscriptions of Charles Pearson, 1834, and Francis Caldwell Holland, 1894, to upper pastedown.
£2500

Approximately:
US $3468
€2876
Added to your basket:
Discourses concerning Government … published from an original Manuscript of the Author.
First edition of this major text of republican theory, of exceptional impact in Britain, Europe, and America in the following century. Written between 1681 and 1683, the Discourses circulated in manuscript until their first edition fifteen years after their author's execution. Placing Sidney 'alongside Milton as the master of republican eloquence' (ODNB), the text contains 'the only explicit seventeenth-century defence of "rebellion"', allowing the manuscript found in Sidney's possession to be used as the second witness necessary for his trial for treason when no other could be found to testify against him.

'If the laws of God and men are therefore of no effect, when the magistracy is left at liberty to break them, and if the lusts of those, who are too strong for the tribunals of justice, cannot otherwise be restrained, than by seditions, tumults, and war, those seditions, tumults and wars, are justified by the laws of God and man … they who deny this deny all help against an usurping tyrant, or the perfidiousness of a lawfully created magistrate, who adds the crimes of ingratitude and treachery to usurpation'. The work also defends change as 'unavoidable'.

ESTC R11837; Wing S3761.
You may also be interested in...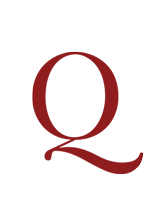 [AUXIRON, Claude-François Joseph d'.]
Principes de tout gouvernement, ou Examen des causes de la splendeur ou de la foiblesse de tout État considéré en lui-même, & indépendamment des moeurs.
First edition of this influential study of the roots of a thriving state, by the anti-physiocratic economist Claude François Joseph d'Auxiron (1728 – 1778).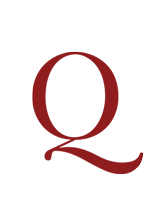 MANUSCRIPT OF HOPE'S MINOR PRACTICKS HOPE, Sir Thomas, of Craighall.
Contemporary manuscript of 'Ane Breiff Treatise upon severall substantiall heads of ye Scotts Law verie profitable for young students written by ye most Learned jurisconsult Sir Thomas Hope of Craighall Knight Advocat to his Majestie'. [Scotland? Mid-seventeenth century?]
Sir Thomas Hope of Craighall (1573-1646) was called to the Scottish Bar in 1605 and soon rose to prominence. Following the accession of Charles I he became Lord Advocate and was in high favour with the King. He compiled an extensive collection of notes on statutes and cases in about 1633 (published by the Stair Society in 1937), and probably about the same time wrote this concise manual to the law of Scotland.
There are twenty-four chapters, dealing mainly with property and inheritance but also with legal procedures. Chapter 4 concerns executors 'testamentar or dative' (that is, whether appointed by a will or by a court); Chapter 6 'Of bands Harell & movell [contracts heritable and moveable] and there distinctions'; Chapters 8-14 the several sorts of heirs – spouses and children, male and female, wards, and bastards – and the order in which they succeed to an inheritance; Chapters 15-22, mainly jurisdiction and procedures; Chapter 24 'Of tailzies bands [entailments] & contracts of tailzies & of breakeing & improving yrof'.
This treatise was published in Edinburgh by Thomas Ruddiman as Hope's Minor Practicks in 1736, when it was still of much use because the Scottish legal system was very different from the English even after the Act of Union.
A copy at the Clark Library, lacking the useful index, is dated 27 December 1669.