SIMIAND, François (1873-1935), French sociologist and economist.
A collection of six autograph letters signed ('François Simiand' and 'F. Simiand') to his 'cher ami' [Alfred Pereire].
Paris, Fontainebleau and unspecified, 1907, 1924, 1925 and undated.
8vo bifolia and single sheets of different sizes; pp. 2 + 2 blank; 4; 4; 2; 2; 2; folds, very good.
£100

Approximately:
US $130
€110
Added to your basket:
A collection of six autograph letters signed ('François Simiand' and 'F. Simiand') to his 'cher ami' [Alfred Pereire].
A collection of letters addressed by Simiand to his 'cher ami', identifiable from the contents as the bibliographer, historian, and expert on Saint-Simon, Alfred Pereire (1879-1957), giving an insight into their relationship.

In the first letter, Simiand thanks his friend for sending a copy of Jeannine (published in 1900) and sends him a ticket for a play by André Gide. In the second he comments that his friend's manuscripts and documents are a rich source of unpublished and little known material and notes that work and family life are keeping him busy. The fourth letter, of 1924, contains reference to Pereire's interest in Saint-Simon, the fifth refers to François Albert of the École normale, and the last to a happy family event in the Pereire family.

A member of the French historical school of economics, Simiand edited the Année Sociologique and held a chair in labour history at the Collège de France. His 1932 work, La salaire, l'évolution sociale et la monnaie, is credited with 'very considerable significance' by Schumpeter.
You may also be interested in...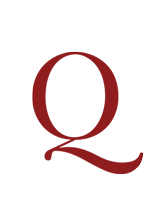 FAMILY FARRIERY WOOD, John.
A new compendious Treatise of Farriery, wherein are set forth in a plain, familiar, and natural Manner the Disorders incident to Horses, and their respective Cures, together with some interesting Observations on Bleeding, Purging, Exercise, &c.
First edition of a treatise on farriery by John Wood, formerly groom to the King of Sardinia. The contemporary manuscript notes appear in several hands belonging to members of the Green family of Uppington in Shropshire, though the majority match inscriptions by Barnard and Jane Green. Several record family events, including the births of Barnard (August 16th 1736) and Jane (June 24th 1755), and on the half-title verso are four untraced verses of God Save the King!. Of particular interest, however, are accounts for the payment of several named farriers, from 'a drink for a cow' by Mr Middleton for 1 s. 6 d. to 2 s. 6 d. to Mr Jonson 'for drawing a calf'.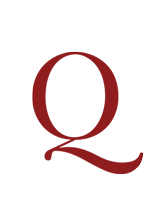 MODEL OF A CALCULATING MACHINE JEVONS, William Stanley.
'Preliminary account of certain logical inventions', communicated March 19th, 1866 [in: Proceedings of the Literary and Philosophical Society of Liverpool. During the fifty-fifth session, 1865-66. No. XX]. London, Longman …, Liverpool, Marples, 1867.
First edition of the account of Jevons' communication on the 'logical abacus' and the 'logical machine', a precursor of his later 'logical piano'. Jevons had experimented with different forms of teaching aids before creating his logical piano. On this occasion, early in his career, Jevons (pp. 177-179) organized a practical demonstration and set forth the purpose and functions of his newly devised calculating and logical machine– a comparatively simple device consisting of a number of marked blocks of wood that could be manipulated on a series of shelves to produce the solution to a logical problem. He considers his work within the tradition of 'mechanical logic', from Aristotle to Babbage