[SINO-JAPANESE WAR, 1894–5.]
Punitive forces attacking Pyöngyang.
Tokyo, Tsujiokaya Bunsuke, Meiji 27 [1894].
Oban triptych (360 x710 mm); mounted.
£850

Approximately:
US $1169
€1004
Added to your basket:
Punitive forces attacking Pyöngyang.
First edition. The battle of Pyöngyang, 15 September 1894, was the second major land battle of the First Sino-Japanese War. In it, the town of Pyöngyang fell to the attacking Japanese forces who were then able to advance north to the Yalu River without opposition. Although the Chinese suffered heavy casualties, a fortuitous rain storm in the aftermath of the battle allowed the remains of their army to retreat safely to Wiju, a coastal town on the lower reaches of the Yalu River. In this woodblock triptych, a well-known painter of this popular art form, Toshihide Migita, illustrates the advancing Japanese forces standing steady in the face of a chaotic Chinese retreat.
You may also be interested in...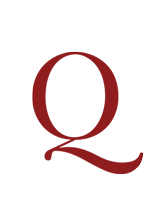 AUTOBIOGRAPHY OF A SOLDIER TURNED BOOKSELLER BROWN, John.
The life and adventures of a soldier; or, Struggles through real life: comprising a faithful history of the late war in Spain. By John Brown, of the –th Light Dragoons, and late of the 67th Foot.
First edition; very rare. A vivid account of the Carlist War as experienced by a rank and file soldier in the British Legion. John Brown's regiment marched into Spain on 5 June 1835 and reached 'St. Ander' on the 10th, whence it sailed to San Sebastian. On 11 August he married the daughter of a flour merchant of San Sebastian, and on 26 September sailed for besieged Bilbao, where his division remained until the middle of October. During the subsequent march to Vitoria, Brown was incapacitated by severely frostbitten feet and spent three weeks convalescing at Miranda de Ebro. After the fierce battle to raise the siege of San Sebastian on 5 May 1836 he was left in charge of three captured officers, two of whom he killed in self-defence when they set upon him, Brown subduing the third after a struggle on a nearby dung-heap. He received a bullet through the thigh during a skirmish on 1 August, and a few weeks later he was court-martialled after becoming heavily intoxicated on wine from the army's stores. At Hernani (15 March 1837) his horse was shot from under him and he had a 'hair-breadth escape' from the enemy. On returning to San Sebastian shortly afterwards Brown was informed of the death of the child he had fathered with his Spanish wife.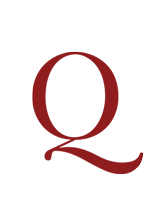 [THOMPSON, Charles William.]
Twelve months in the British Legion. By an officer of the Ninth Regiment.
First edition; very scarce. Charles Thompson (1815–1896) was the second son of the army officer and radical politician Thomas Perronet Thompson. Before entering the army proper he served in Spain in the British Legion under Sir George de Lacy Evans. He fought at Arlaban on three consecutive days in January 1835, at Hernani on 30 August, and at San Sebastian on 5 May 1836 where he was wounded in the hip and hand (related in detail on pp. 238–243 here). For his services he was made a Knight first class of the Order of San Fernando.