PRINTED AT THE NEW EXCHANGE
[SKORY, Edmund, attributed author].
The Copie of a Letter written from Paris, the 20. of May 1610. Declaring the Maner of the Execution of Francis Ravaillart [sic], that murthered the French King. With what he was knowen to confess at his Death …
Imprinted [by Robert Barker for John Budge] at Britaine Burse. And are there to be sold. Anno 1610.
4to., pp. [4], 9, [1], with the initial leaf A (blank but for the signature in a woodcut ornament), but wanting the terminal blank B4; a good copy in full red crushed morocco for William Brown of Edinburgh; bookplate of Lucy Coleman Carnegie.
£950

Approximately:
US $1330
€1072
First edition, scarce. 'Good King Henri' IV, the first Bourbon king of France, was a religious moderate best known for his promulgation of the Edict of Nantes in 1598. Guaranteeing religious liberty to Protestants earned him many enemies however, including the Catholic zealot François Ravaillac, by whom he was stabbed to death in Paris in May 1610. News of the assassination was carefully controlled in England through pamphlets like this one (see below).

Ravaillac was tortured and executed on 27 May, the punishments described here: 'Then was hee layed naked upon the Stage, and pinched in divers places with hot Pincers, After which they burned his hand with the knife therein, wherewith hee killed the King; Then powred they hot lead into the wounds made with the pincers, And lastly drew him in pieces with horses.' The pamphlet insinuates that Jesuit involvement has been concealed, but avoids a description of the murder itself – Robert Cecil, Earl of Salisbury, had expressly ordered the Stationers' Company 'that you suffer nothing to be imprinted concerning the death of the late French king. unless it be such things as shall have the signification of his lordships pleasure'.

Skory is only known for one other work, An Extract out of the historie of the last French King (1610), also published with the unusual imprint of 'Britaine Burse' and dedicated to the Earl of Salisbury. Britain's Burse, also known as the New Exchange, essentially a Jacobean shopping-mall built by Salisbury just off the Strand, opened in 1609 with a commemorative masque by Ben Jonson. It is clear that both the Exatrct and the Copie were printed to meet Salisbury's requirements and probably under his instruction.

STC 20754.
You may also be interested in...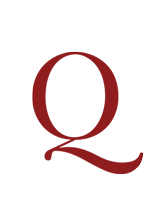 BALZAC, Jean-Louis Guez de.
Aristippus, or, Monsieur de Balsac's Masterpiece, being a Discourse concerning the Court … Englished by R.W.
First edition in English of Aristippe (1657), a treatise on wisdom in political administration dedicated to Queen Christina of Sweden, who was an admirer. Balzac was particularly reputed for the quality of his prose, seen as raising it to the same perfection as Malherbe did for French verse. At the end is an apposite extract from an earlier work, The elegant Combat (1634), comprising his conversations with Pierre du Moulin. Wing B 612.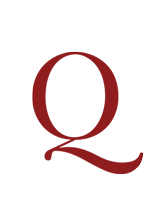 THICKNESSE, Philip.
A Year's Journey through France and Part of Spain.
First Irish edition; an edition was published in Bath in the same year. 'Disappointed in the expectation of falling heir to some property, 1775, "driven out of his own country with eight children in his train," he removed himself to Spain, where he thought he could live more cheaply than in England. This trip employed him until November, 1776, and produced the above book' (Cox). As well as recounting Thicknesse's own experiences, the work also contains advice for would-be visitors to France, for instance discouraging men from taking attractive wives to Paris (lest they be corrupted by the local ladies, famed for their rather slapdash take on marital fidelity and for their equally licentious husbands). Boswell records being recommended the book by Dr Johnson on 3rd April 1778.