SMITH, Adam.
Recherches sur la nature et les causes de la richesse des nations. Traduit de l'anglois de M. Smith. Tome premier [-sixieme].
Yverdon, [n.p.], 1781.
6 vols., 12mo, pp. [ii], viii, 298 [2] blank; [iv], 366, [2] blank; [iv], 292; [iv], 239, [1] blank; [iv], 310, [2] blank; [iv], 368; first and final leaves' edges of each volume with some slight offsetting, titles of volumes one, two, and four lightly browned, withal excellent copies in contemporary mottled calf, spines gilt with contrasting morocco lettering- and numbering-pieces; rubbed; from the library of the Dukes de la Rochefoucauld, with their Chateau de la Roche Guyon stamp to the titles of each volume.
£3250

Approximately:
US $4249
€3596
Added to your basket:
Recherches sur la nature et les causes de la richesse des nations. Traduit de l'anglois de M. Smith. Tome premier [-sixieme].
Second French edition of the Wealth of Nations, the first version of this edition published in book form. Reprinted from Blavet's serialised translation printed in the Journal de l'agriculture, du commerce, des arts et des finances from January 1779 through December 1780. Though Blavet claimed to not have been involved, the inclusion of a note from the editor of the Journal de l'agriculture on 1:181 suggests that either he and/or Hubert-Pascal Ameilhon, editor of the Journal, had a hand in the Yverdon edition.

Tribe 24. See Kenneth E. Carpenter, The Dissemination of the Wealth of Nations in French and in France (New York, The Bibliographical Society of Ameica, 2002), pp. 34-37.
You may also be interested in...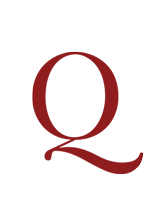 BOUND FOR THE EDITOR MADELENET, Gabriel.
Carminum libellus. Parisiis, apud Claudium Cramoisy... M. DC. LXII.
First edition, the author's only book, edited after his death by Loménie de Brienne, this copy ruled in red and bound for the editor with his arms.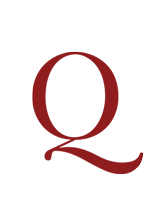 GASSER, Simon Peter.
Einleitung zu den Oeconomischen Politischen und Cameral-Wissenschaften, worrinen für dieses mal die Oeconomico-Cameralia von den Domainen- oder Cammer- auch andern Gütern, deren Administration und Anschlägen, so wol des Ackerbaues als anderer Pertinentien halber, samt den Regalien angezeiget und erläutert werden. Nebst einem Vorbericht von der Fundation der neuen œconomischen Profession, und des Allerdurchlautigsten Stifters eigentlichen allergnädigsten Absicht.
First edition. Simon Peter Gasser (1676–1745) was appointed by Friedrich Wilhelm I to the first chair of economy to be founded in Prussia, at the University of Halle in 1727, where Gasser had until then been a lecturer in law. The present work, an introduction to the science of cameralism, and dedicated to his patron, the king – 'great Œconomus, and still greater soldier' – is his only work of the kind (he published numerous books in Latin on law). It represents an important landmark of cameralism, above all for its commentary on the king's desire to promote that science as a professional discipline in the universities, as signified by the new chair at Halle. See A. W. Small, The Cameralists, pp. 206–221; Palgrave II, 187; Roscher, Geschichte der Nationale-Oekonomik, pp. 371–6.