The first collected editionWith the John Adams Family bookplates of the library of Charles Francis
SMITH, Adam.
The Works of Adam Smith … With an account of his life and writings by Dugald Stewart … in five volumes.
London: printed for T. Cadell and W. Davies … 1812 (vols 1-3), 1811 (vols 4-5).
8vo, pp. xv, [i], 611, [1 blank]; viii, 499, [1 blank]; vi, 523, [1 blank]; vi, 515, [1 blank]; iv, 584. Frontispiece portrait form the Tassie medallion in vol. 1; bottom edge of signature B4 of vol. 1 cut short; small amount of water damage to the extreme edge of the initial couple of quires of vol. 2; light foxing sporadically throughout; but a very good copy in late nineteenth-century ¾ brown morocco, marbled paper covered boards, spines with raised bands lettered and ornamented in gilt, joints lightly rubbed in a few spots, corners slightly bumped, top edges coloured; manuscript notes in pencil in vols 1 and 2 of Charles Francis Adams, with his bookplates (dated 1905) in all 5 volumes.
£5000

Approximately:
US $7028
€5720
First edition of the collected works, including The Theory of Moral Sentiments, An Enquiry into the Nature and Causes of the Wealth of Nations, Considerations Concerning the Formation of Languages and Essays on Philosophical Subjects. The account of Smith's life by Dugald Stewart, another leading light of the Scottish Enlightenment, is found at the end of volume 5, and was first published in 1793.

The bookplates are those of Charles Francis Adams II, a member of the great Adams political family. The name of his great grandfather, John Adams (the second President of the United States), appears at the bottom of the bookplate.

Kress B5917; Goldsmiths' 20438; Einaudi 5321; Mattioli 2425.
You may also be interested in...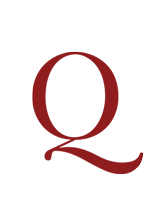 DOLCE, Lodovico.
Somma della filosofia a'Aristotele, e prima della dialettica. [with:] Somma di tutta la natural filosofia di Aristotele …].
First edition of this exposition of Aristotle's dialaectics, moral, and natural philosophy by 'one of the major transmitters of culture in cinquecento Italy' (Ronnie H. Terpening, Lodovico Dolce: Renaissance Man of Letters, 1997).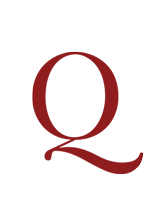 LOCKE, John.
[An Essay Concerning Humane Understanding]. Extrait d'un Livre Anglois qui n'est pas encore publié, intitulé Essai Philosophique concernant L'Entendement…communiqué par Mr Locke [in: 'Bibliothèque universelle et historique de l'année 1688', vol. 8].
A substantial and extremely influential extract, published two years before the appearance of the book, of Locke's Essay concerning human understanding: a publication of major consequence in the history of philosophy. This issue of the Bibliothèque universelle et historique also contains at least another contribution by Locke: an anonymously-published review of Newton's Principia Mathematica (pp. 363-375).