[SMITH, Buckingham, editor.] [? NENTVIG, Juan.]
Rudo ensayo, tentativa de una prevencional descripcion geographica de la provincia de Sonora, sus terminos y confines; ó mejor, coleccion de materiales para hacerla quien lo supiere mejor. Compilada así de noticias adquiradas por el colector en sus viajes por casi toda ella, como subministradas por los padres missioneros y practicos de la tierra. Dirigida al remedio de ella, por un amigo del bien comun.
St Augustine, Florida, [verso of title: Munsell, printer, Albany], 1863.
4to (225 x 180 mm), pp. x, 208, title printed in red and black; one or two small marginal tears; partly unopened in modern tan morocco-backed boards.
£550

Approximately:
US $777
€630
First edition, '160 ejemplares' (p. 208), edited by Buckingham Smith. 'The author, according to A. F. Pradeau . . . was Father Juan Nentuig [Nentvig], who completed his manuscript in 1762. The "rough essay" contains a good deal of fascinating information about the Indians of Arizona and New Mexico' (Graff). The author's 'residence we shall find, was at a place near the River Yaqui, where it flows through a vale, north and south, closed in by precipices on both shores, so lofty as to shut out three quarters of the heavens from sight, a solitude, he touchingly remarks, on greeting our arrival at the scene of his labors, broken only at long intervals by the presence of civilized man' (advertisement).

Graff 2979; Field 1430; Howes S578 (under Smith); Sabin 73899; Streit III 2507 (giving Manuel Aguirre, SJ, as the possible author). Not found in COPAC. Listed in NUC but locations omitted. See Sommervogel V 1625 for another work by Nentvig.


T1703
You may also be interested in...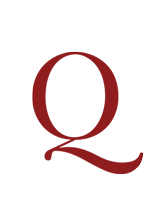 ROBERTSON, John Parish and William Parish.
Letters on Paraguay: comprising an account of a four years' residence in that republic, under the government of the dictator Francia . . . Second edition.
First published in two volumes in 1838. The present edition is a reissue of these two volumes with an additional volume entitled Francia's reign of terror, being the continuation of Letters on Paraguay. 'In December 1806 [John] Robertson, aged fourteen, sailed from Greenock for the River Plate to make his fortune. On arrival he found Buenos Aires recaptured by the Spanish but Montevideo about to be taken by British forces under General Auchmuty, on 3 February 1807. He witnessed the occupation, later boasting of acting as a "powder monkey", distributing cartridges to British troops. The British victory allowed Robertson to land and to begin trading. Sent home when Montevideo was retaken by the Spanish, Robertson returned to South America in 1808 to work as a clerk in Rio de Janeiro. He then went to Buenos Aires, where he remained for two years before moving on to Paraguay, reaching Asunción in 1812, where he opened trade with Buenos Aires. Save for a deserter from the British army, called Pedro Campbell, he reckoned himself the first Englishman to visit this isolated and unexploited country. He was joined by his brother and lifelong business associate William Parish Robertson (d. 1864), in 1814, and both became well known to Paraguay's notorious and eccentric tyrant, Dr José G. R. de Francia . . . . [John] Robertson's writings included numerous articles and papers, but he is best remembered for Letters on Paraguay' (Oxford DNB).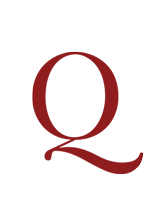 BIARD, François Auguste.
Deux années au Brésil.
First edition. 'François Auguste Biard was born in Lyon in 1788, and died near Fontainebleau in 1882. A painter without much talent, but an extremely clever person, he managed to fall into the good graces of Louis Philippe, who ultimately bought many of his paintings for Versailles. Biard travelled a great deal; he visited Egypt, the Middle East, and Spitzbergen, where he took Leonie d'Aunet with whom he lived at the time, and whom he later married. He visited Brazil in 1860. In Rio he succeeded in ingratiating himself with the Emperor, who in turn commissioned him to paint his portrait, as well as that of several members of the Imperial family. Biard travelled through Espirito Santo and up to the River Amazon by way of the coastal cities. He published the account of this journey in the magazine, Le tour du monde. In 1862 he assembled it into one volume, illustrated by Riou from his own sketches' (Borba de Moraes).