PROMOTING AGRICULTURE IN THE COLONIES
SOCIETY FOR THE ENCOURAGEMENT OF ARTS, MANUFACTURES, AND COMMERCE.
Premiums by the Society, established at London, for the Encouragement of Arts, Manufactures, and Commerce.
London: Printed by Order of the Society. 1759.
8vo., pp. 47, [1]; title and final pages lightly dust-stained, but a very good copy; untrimmed, stab-sewn as issued.
£450

Approximately:
US $560
€507
Added to your basket:
Premiums by the Society, established at London, for the Encouragement of Arts, Manufactures, and Commerce.
First edition of the 1759 list of premiums. The Society for the Encouragement of Arts, Manufactures and Commerce, now known as the Royal Society of Arts, was founded in 1754 by William Shipley, a drawing master living in Northampton, to awarded 'premiums' (cash prizes) to support improvements in the liberal arts and sciences. A key stipulation was that these should be freely available to all and not protected by patent. The Society held its first meeting in Rawthmell's Coffee House, Covent Garden in1755, and later that year awarded its first premiums, and from 1756 also awarded medals.

This is the second of the Society's published list of premiums, which it produced from 1758 until 1780. It describes premiums for achievements as diverse as 'sowing the greatest quantity of acorns' to 'securing ships bottoms from worms', for seventeen classes drawings, for landscapes, engraving, models, and the like. The section of 'Premiums for the advantage of the British colonies' (pages 35-42) includes premiums for cochineal in South Carolina, olive trees from south of the Delaware river, raisins, silk in Georgia, Connecticut, Pennsylvania and North Carolina and wine:

As producing Wines in our American colonies will be of great advantage to those colonies, and also to this kingdom, it is proposed to give to that planter, in any of our said colonies, who shall first produce (within seven years from the fifth day of April 1758) from his own plantation, five tons of white or red wine, made of grapes, the produce of the colonies only, and such as in the opinion of competent judges appointed by the society in London, shall be deemed deserving the reward: not less than one ton thereof to be imported at London, 100 l.

Higgs 1937, Goldsmiths 9469.
You may also be interested in...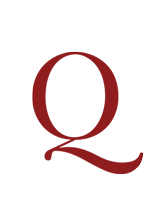 LA ROCHEFOUCAULD, François, Duc de.
The Memoirs of the Duke de La Rochefoucault. Containing the private Intrigues for obtaining the Regency after the Death of Louis the Thirteenth, King of France, the Wars of Paris, and Guienne, the Imprisonment of the Princes. Cardinal Mazarin's Letter to Monsieur de Brienne. Articles agreed upon by His Royal Highness and Monsieur le Prince, for the Expulsion of Cardinal Mazarin. An Apologie for the Duke de Beaufort. Memoirs of Monsieur de la Chastre.
First edition in English, translated from Mémoires de M. D.L.R. sur les brigues à la mort de Louys XIII (1662). At court in his earlier years La Rochefoucauld (1613-1680) took an active part in the cabals and rivalries that surrounded Richelieu and Louis XIII, and subsequently in the Fronde rebellion against Mazarin. His political activities came to an end after he was wounded in the fighting in Paris in 1652. Living in retirement he began to write his Mémoires, not so much an autobiography as an account of the court intrigues and a portrait of his fellow aristocrats. Mémoires circulated privately among his friends until its unauthorized printing in 1662 brought the author both fame and trouble.
[BEER, Johann Christoph.]
Kurtzer Entwurff dess Lebens der Könige in Engelland von der Zeit an als die Sachsen und Angeln sich derselben Insul bemächtiget biss auf die jetzige Regierung. Mit schönen Kupffer-Figuren und Conterfäiten der Könige gezieret.
Second, corrected and improved, edition (first 1671) of this attractive German survey of English kings and queens. After describing the rulers in the seven Anglo-Saxon kingdoms of England (Wessex, Sussex, Essex, Kent, East Anglia, Northumbria, and Mercia), Beer discusses the kings from Egbert to Harold II before devoting the remainder of his work to monarchs from William the Conqueror to Charles II, who are depicted on the accompanying plates together with their escutcheons and the dates of their reigns. Important epithets are given, such as 'Bellus Clericus' (Beauclerc) for Henry I, and 'Cor Leonis' (Lionheart) for Richard I, shown with a lion at his feet and a bolt in his shoulder. Beer (1638-1712) was something of an expert on European monarchs, also publishing works on the rulers of Austria, Hungary, Spain, Denmark, and Sweden.
 
BL German 1601-1700, B613; VD17 23:312763A. COPAC shows copies at the British Library and Oxford only.