PROMOTING AGRICULTURE IN THE COLONIES
SOCIETY FOR THE ENCOURAGEMENT OF ARTS, MANUFACTURES, AND COMMERCE.
Premiums by the Society, established at London, for the Encouragement of Arts, Manufactures, and Commerce.
London: Printed by Order of the Society. 1759.
8vo., pp. 47, [1]; title and final pages lightly dust-stained, but a very good copy; untrimmed, stab-sewn as issued.
£450

Approximately:
US $566
€504
Added to your basket:
Premiums by the Society, established at London, for the Encouragement of Arts, Manufactures, and Commerce.
First edition of the 1759 list of premiums. The Society for the Encouragement of Arts, Manufactures and Commerce, now known as the Royal Society of Arts, was founded in 1754 by William Shipley, a drawing master living in Northampton, to awarded 'premiums' (cash prizes) to support improvements in the liberal arts and sciences. A key stipulation was that these should be freely available to all and not protected by patent. The Society held its first meeting in Rawthmell's Coffee House, Covent Garden in1755, and later that year awarded its first premiums, and from 1756 also awarded medals.

This is the second of the Society's published list of premiums, which it produced from 1758 until 1780. It describes premiums for achievements as diverse as 'sowing the greatest quantity of acorns' to 'securing ships bottoms from worms', for seventeen classes drawings, for landscapes, engraving, models, and the like. The section of 'Premiums for the advantage of the British colonies' (pages 35-42) includes premiums for cochineal in South Carolina, olive trees from south of the Delaware river, raisins, silk in Georgia, Connecticut, Pennsylvania and North Carolina and wine:

As producing Wines in our American colonies will be of great advantage to those colonies, and also to this kingdom, it is proposed to give to that planter, in any of our said colonies, who shall first produce (within seven years from the fifth day of April 1758) from his own plantation, five tons of white or red wine, made of grapes, the produce of the colonies only, and such as in the opinion of competent judges appointed by the society in London, shall be deemed deserving the reward: not less than one ton thereof to be imported at London, 100 l.

Higgs 1937, Goldsmiths 9469.
You may also be interested in...
BELLIN, Jacques Nicolas.
Essai géographique sur les Isles Britanniques.
First edition. A description of the British Isles by the first chief hydrographic engineer of the Dépôt des cartes, plans et journaux du Ministère de la Marine. Alongside the geographical depiction of Great Britain, Bellin includes a guide to navigating its coasts and a treatise on the making of charts, with references to other cartographers and their work. The author, who held his post at the Dépôt for over fifty years, was a contributor to the Encyclopédie, admired as a philosophe, and a member of the Royal Society. His most celebrated works were the Neptune françois (1753) and the Hydrographie française (2 vols, 1756–1765).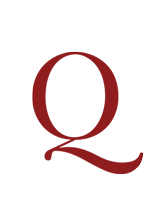 NORRIS, MALEBRANCHE, AND MARY ASTELL NORRIS, John.
The Theory and Regulation of Love. A moral Essay. In two Parts. To which are added Letters philosophical and moral between the Author and Dr Henry More ...
First edition. John Norris (1657-1711), the last of the Cambridge Platonists, was a fellow of All Souls, a poet, and a friend (but afterwards a critic) of Locke. The Theory and Regulation of Love is dedicated to Lady Masham (Damaris Cudworth), and prints as an appendix Norris's correspondence with Henry More, but Norris was already moving away from the Cambridge Platonists to 'a way of writing Ethics … intirely New and unblown upon. For although the reduction of all Vertue and Vice to the various Modifications of Love be Obvious enough to any one that will consider, yet I do not know any Moralist that ever drew up a Scheme of Morality upon this Hypothesis.'