PROMOTING AGRICULTURE IN THE COLONIES
SOCIETY FOR THE ENCOURAGEMENT OF ARTS, MANUFACTURES, AND COMMERCE.
Premiums by the Society, established at London, for the Encouragement of Arts, Manufactures, and Commerce.
London: Printed by Order of the Society. 1759.
8vo., pp. 47, [1]; title and final pages lightly dust-stained, but a very good copy; untrimmed, stab-sewn as issued.
£450

Approximately:
US $579
€510
Added to your basket:
Premiums by the Society, established at London, for the Encouragement of Arts, Manufactures, and Commerce.
First edition of the 1759 list of premiums. The Society for the Encouragement of Arts, Manufactures and Commerce, now known as the Royal Society of Arts, was founded in 1754 by William Shipley, a drawing master living in Northampton, to awarded 'premiums' (cash prizes) to support improvements in the liberal arts and sciences. A key stipulation was that these should be freely available to all and not protected by patent. The Society held its first meeting in Rawthmell's Coffee House, Covent Garden in1755, and later that year awarded its first premiums, and from 1756 also awarded medals.

This is the second of the Society's published list of premiums, which it produced from 1758 until 1780. It describes premiums for achievements as diverse as 'sowing the greatest quantity of acorns' to 'securing ships bottoms from worms', for seventeen classes drawings, for landscapes, engraving, models, and the like. The section of 'Premiums for the advantage of the British colonies' (pages 35-42) includes premiums for cochineal in South Carolina, olive trees from south of the Delaware river, raisins, silk in Georgia, Connecticut, Pennsylvania and North Carolina and wine:

As producing Wines in our American colonies will be of great advantage to those colonies, and also to this kingdom, it is proposed to give to that planter, in any of our said colonies, who shall first produce (within seven years from the fifth day of April 1758) from his own plantation, five tons of white or red wine, made of grapes, the produce of the colonies only, and such as in the opinion of competent judges appointed by the society in London, shall be deemed deserving the reward: not less than one ton thereof to be imported at London, 100 l.

Higgs 1937, Goldsmiths 9469.
You may also be interested in...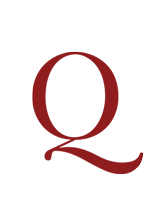 IN BASKERVILLE TYPE SOMERVILE, William.
The chase, a poem: to which is added Hobbinol, or the rural games ...
A handsome edition, printed by Robert Martin using Baskerville type. The Chase is Somervile's best known poem, first published in 1735 and dedicated to Frederick, prince of Wales. 'In four books of blank verse he conveyed the excitement and dangers of the chase as well as its place in history' (ODNB). Hobbinol, or, The Rural Games, a burlesque dedicated to Hogarth, first appeared in 1740.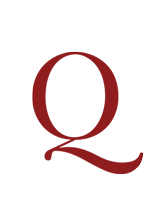 SOUTHEY A SUBSCRIBER SANDERSON, Thomas.
Original Poems …
This collection, 'written in a sequestered village', includes 'Shakespeare, the Warwickshire Thief', 'Elegy to the memory of Robert Burns the Scottish poet', 'Sonnet to the Right Hon. Edmund Burke', and 'Ode to the Genius of Cumberland'. Thomas Sanderson (1759-1829) was a schoolmaster and friend of the Cumbrian poets Robert Anderson, and Josiah Relph. He wrote a memoir of Relph, as well as an elegy which appears here, and compiled A Companion to the Lakes.