SIR CHARLES CHICHESTER'S COPY
SOMERVILLE, Alexander.
A narrative of the British Auxiliary Legion, with incidents, anecdotes, and sketches of all parties connected with the war in Spain, from a journal of personal observations.
Glasgow, Muir, Gowans & Co., 1838.
8vo, pp. 288; some offsetting and very light foxing, small paper flaw in blank outer margin of one leaf (M3); contemporary calf-backed boards, spine gilt and with green morocco lettering-piece; slightly rubbed; from the library of Ian Robertson (1928–2020).
£1250

Approximately:
US $1532
€1452
Added to your basket:
A narrative of the British Auxiliary Legion, with incidents, anecdotes, and sketches of all parties connected with the war in Spain, from a journal of personal observations.
First edition; rare. One of the finest and most entertaining accounts of the First Carlist War. It was apparently issued 'in about twenty parts, published weekly, at twopence each' (p. [iii]).

Alexander Somerville (1811–1885), of Oldhamstocks, East Lothian, 'grew up in poverty. His father lacked the 1s. required to register his birth, and his mother sewed rags together to clothe him' (Oxford DNB). Poverty led him to enlist in the Scots Greys in 1832. He soon defied authority when the regiment was stationed in Birmingham to police the Reform agitation, and on another matter that year he was court-martialled and publically flogged, his case becoming something of a cause célèbre. After service in the British Legion in Spain, he returned to England in 1837 to begin a literary career devoted to social and political questions.

'In this work the author expects to give an unbiased account, not only of the Legion, but of all parties connected with the civil war that has wasted, and is still wasting, Spain. He will not presume to write as a historian of the campaigne [sic], but he will bring persons and events before the reader in a familiar way. The hardships suffered, and battles fought; Carlists and Christinos; English officers and soldiers, will be described as they were seen; and there will be no statements, nor general information given by him, without having been carefully ascertained to be facts. Stories of those distinguished, either for bravery or otherwise, in fighting, plundering, or in other adventures, along with sketches of the guerillas (or robbers), many of whom were in the Spanish regiments under General Evans, will, he trusts, be found amusing, as well as otherwise interesting' ('To the reader', p. [iii]).

Provenance: the distinguished army officer Sir Charles Chichester (1795–1847), with his ownership inscription 'Chichester Lt Col 81st[?] London April 1840' on front free endpaper. Chichester is praised by Somerville in glowing terms on pp. 51–2: 'Chichester never did me a favour – he was the only officer of high rank, in the Legion, who did me an injury; therefore, I will scarcely be suspected of flattering him unworthily; but I am compelled to speak of him as he deserves to be spoken of, for he was the noblest soldier in the Legion. When I say this, I do not even except General Evans. In cool, courageous bearing amid danger and difficulties, the two were equal – they could not, perhaps, surpass each other, and were surpassed by none . . . . He was the hardest working officer in the Legion, and equalled, in activity and ability, by none in the war . . . . I never saw him in a passion, never saw him laugh, and never heard him swear. His hair was mixed with grey, and his appearance in age was about fifty. He had splendid English horses – was continually moving about amongst regiments at drill, piquets, working parties, and fortifications; and was always, when there was a fight, in the hottest part of it'.

Both Chichester and Somerville ended their days in Toronto.

Not found in Palau. Not found in auction records. Library Hub records four copies only: All Souls College Oxford, British Library, National Library of Scotland, and Trinity College Cambridge.
You may also be interested in...
FLORENCE NIGHTINGALE, THE ERD CROSS, AND AMBULANCES [MILITARY MEDICINE.]
Volume of nineteen items concerning the treatment and care of war wounded.
A remarkable sammelband of scarce works on military medicine in French, Italian, Dutch and German, including an item on Florence Nightingale and treatises on gunshot wounds, the Red Cross, field hospitals, battlefield first aid, and ambulances. Several items bear inscriptions by Félix Hippolyte Larrey (1808–1895), personal physician to Napoleon III.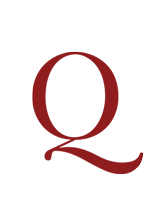 STEPHENS, Edward Bell.
The Basque Provinces: their political state, scenery, and inhabitants; with adventures amongst the Carlists and Christinos.
First edition. The author spent three months among the Carlists in 1836 as correspondent for the Morning Post, arriving at Bayonne on 3 September 1836 and returning there on 13 January 1837. His account includes descriptions of the second siege of Bilbao and the Battle of Luchana.