SKETCHES IN THE SOUTH OF FRANCE
[SOUTH OF FRANCE.]
'Routes de Privas à Nîmes 1892'.
June-July 1892.
Oblong album (12 x 19 cm), 50 leaves of thick paper with 50 sketches in pencil, ink, wash, and occasional watercolour, captioned in ink, executed directly to paper or pasted on; a few leaves slightly loose; overall very good in original light grey cloth, title inked to upper cover; stains to upper cover; a few later ink notes.
£700

Approximately:
US $987
€815
Added to your basket:
'Routes de Privas à Nîmes 1892'.
A nice sketchbook, by an anonymous artist, recording a trip to the South of France in 1892, capturing the beauty of the landscape, as well as some of the historic monuments in the départements of Ardèche, Gard, and Vaucluse.

The talented artist handsomely captures the region's broad skies, landscapes and country roads, towns, streets and bridges, and the rivers Rhône and Ardèche. His journey takes in Remoulins, the Pont du Gard aqueduct, Pont-Saint-Esprit, Viviers (with a striking view of the cathedral), Bourg-Saint-Andéol, the ruined château at Rochemaure, the Roman theatre at Orange, Le Pouzin, Flaviac, Coux, and the square at Bagnols-sur-Cèze. The views of Nîmes are especially nice, showing the Roman amphitheatre, including one sketch of a bullfight, the jardins de la fontaine, and the military training ground ('champ de tir'), with a view of soldiers with their packs.
You may also be interested in...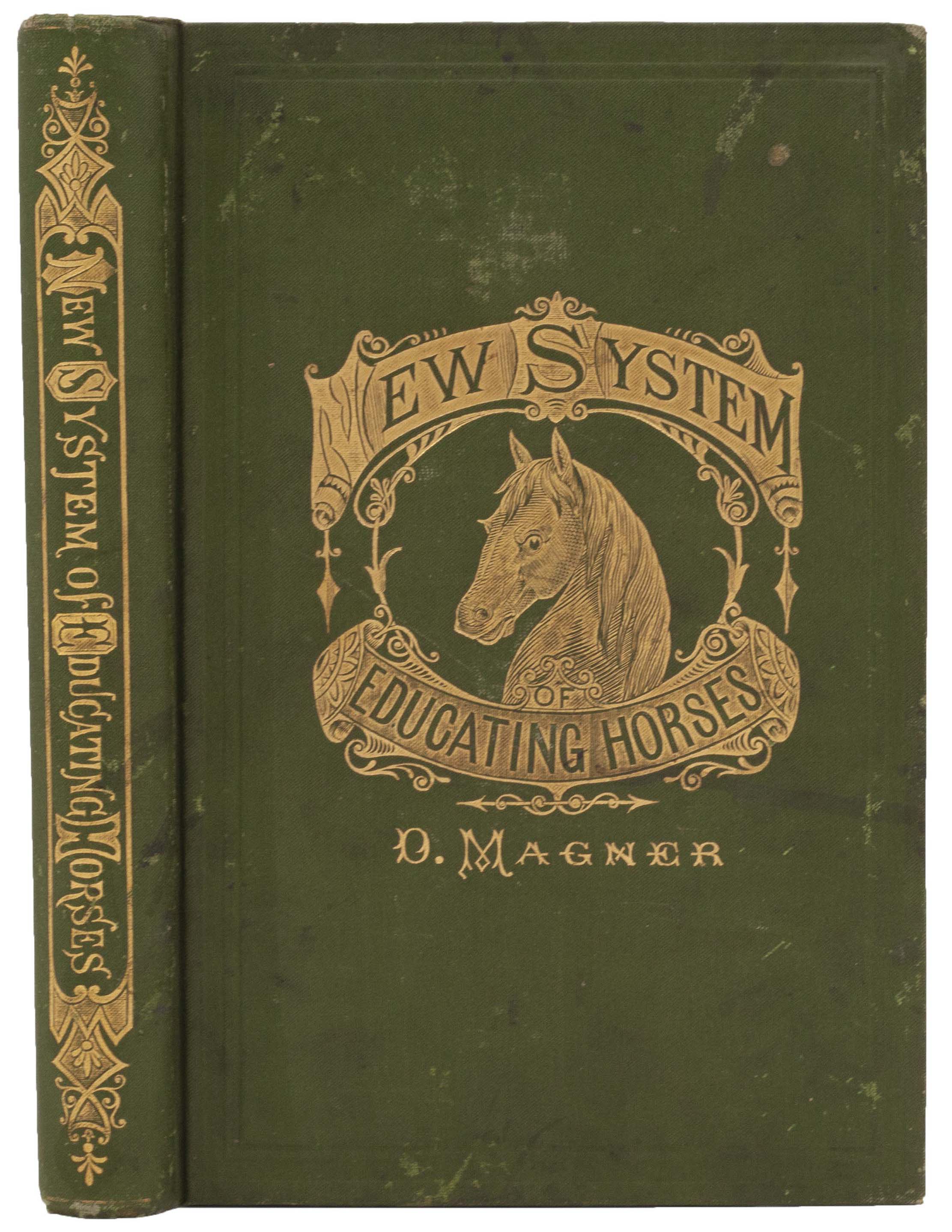 MAGNER, D.
The new System of Educating Horses, including Instructions on Feeding, Watering, Stabling, Shoeing, etc., with Treatment for Diseases, illustrated, including many valuable Recipes not before published … twelfth Edition, re-written with new Illustrations.
Twelfth edition of a well illustrated manual on equestrianism, principally the training of horses. 'The horse is an animal of high and spirited organization, endowed by his Creator with capabilities and faculties which sufficiently resemble man's to come under the same general law of education and government … Boys and colts, so much alike in friskiness and stubbornness, both are misunderstood and abused in equal ratio'.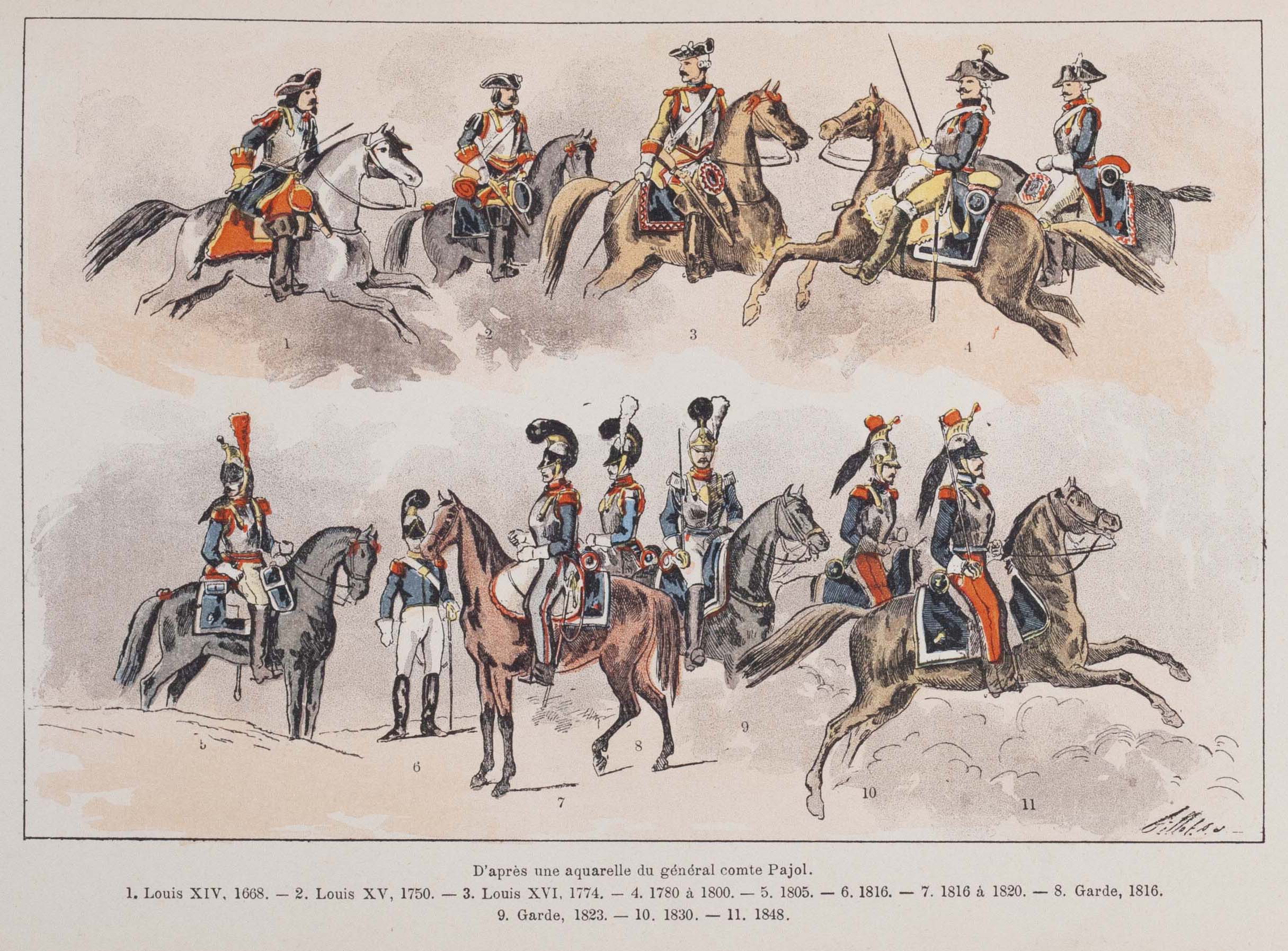 CHOPPIN, Henri.
La cavalerie française … illustrée de nombreux dessins et de 16 gravures hors texte en couleurs.
First edition of a well illustrated history of the French cavalry. A cavalry captain, Henri Choppin (1831–1916) published widely on the French military: the first of several works devoted to the cavalry, La cavalerie française is handsomely illustrated throughout and accompanied by sixteen hand-coloured lithographs of mounted cavalrymen.