SKETCHES IN THE SOUTH OF FRANCE
[SOUTH OF FRANCE.]
'Routes de Privas à Nîmes 1892'.
June-July 1892.
Oblong album (12 x 19 cm), 50 leaves of thick paper with 50 sketches in pencil, ink, wash, and occasional watercolour, captioned in ink, executed directly to paper or pasted on; a few leaves slightly loose; overall very good in original light grey cloth, title inked to upper cover; stains to upper cover; a few later ink notes.
£575

Approximately:
US $706
€662
Added to your basket:
'Routes de Privas à Nîmes 1892'.
A nice sketchbook, by an anonymous artist, recording a trip to the South of France in 1892, capturing the beauty of the landscape, as well as some of the historic monuments in the départements of Ardèche, Gard, and Vaucluse.

The talented artist handsomely captures the region's broad skies, landscapes and country roads, towns, streets and bridges, and the rivers Rhône and Ardèche. His journey takes in Remoulins, the Pont du Gard aqueduct, Pont-Saint-Esprit, Viviers (with a striking view of the cathedral), Bourg-Saint-Andéol, the ruined château at Rochemaure, the Roman theatre at Orange, Le Pouzin, Flaviac, Coux, and the square at Bagnols-sur-Cèze. The views of Nîmes are especially nice, showing the Roman amphitheatre, including one sketch of a bullfight, the jardins de la fontaine, and the military training ground ('champ de tir'), with a view of soldiers with their packs.
You may also be interested in...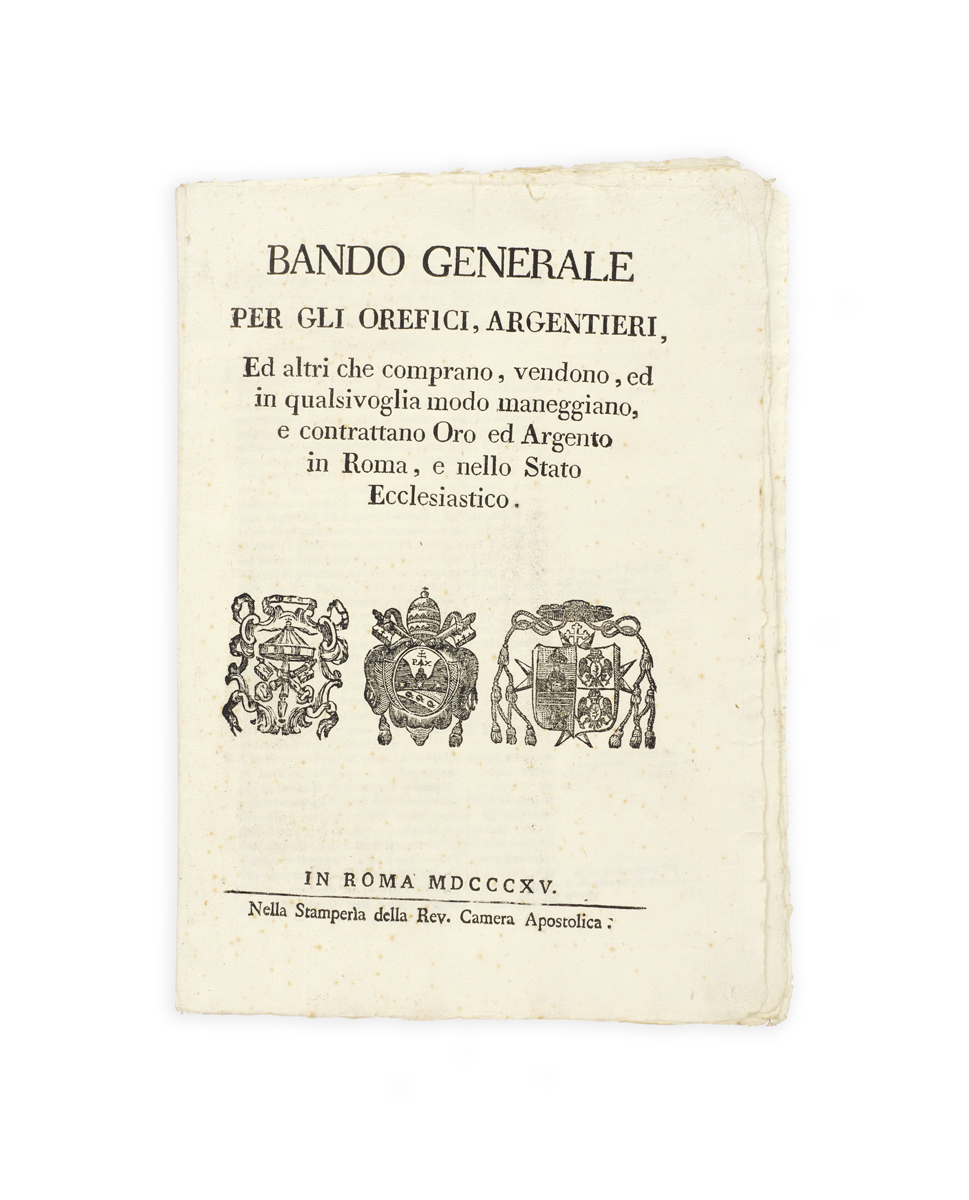 CLEANING UP THE GOLD AND SILVER TRADE [GOLD and SILVER.] 
Bando generale per gli orefici, argentieri, ed altri che comprano, vendono, ed in qualsivoglia modo maneggiano, e contrattano oro e argento in Roma, e nello Stato Ecclesiastico. 
Rare edict governing goldsmiths, silversmiths, and traders in gold and silver operating in Rome and the Papal States, issued by Cardinal Bartolomeo Pacca (1756–1844) in January 1815 as Camerlengo to Pope Pius VII.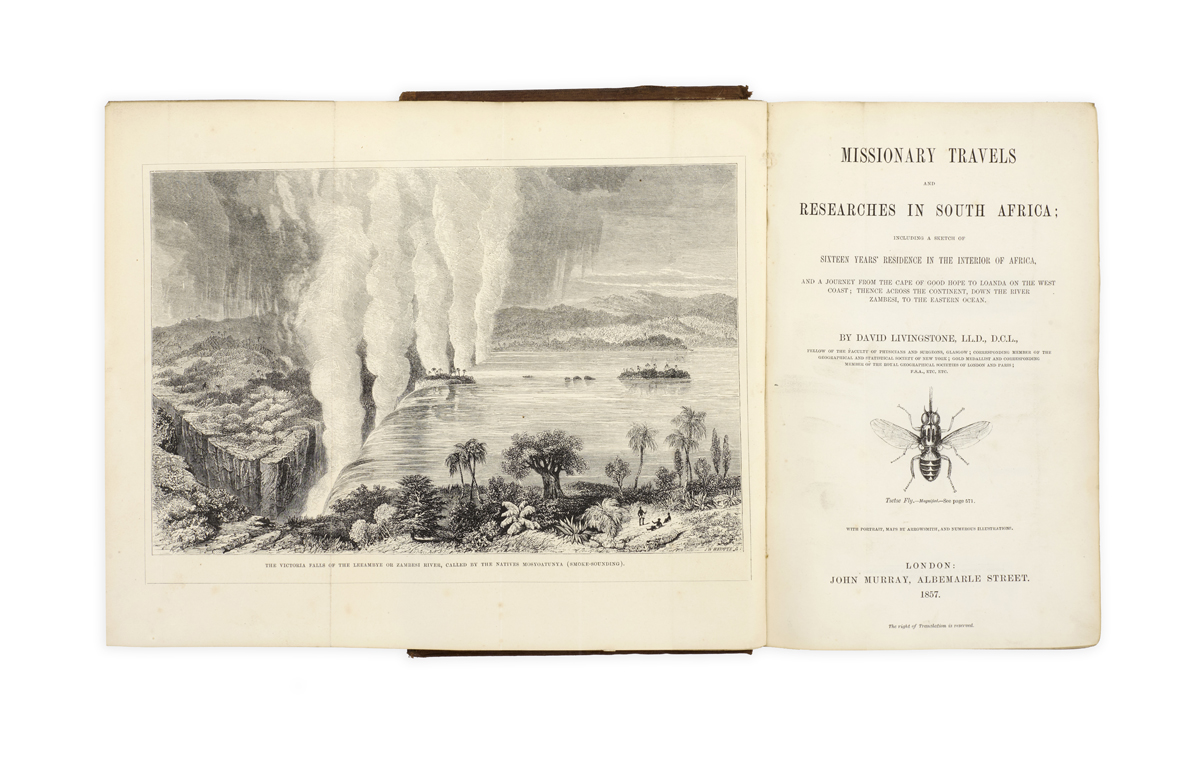 LIVINGSTONE, David. 
Missionary Travels and Researches in South Africa; including a Sketch of sixteen Years' Residence in the Interior of Africa, and a Journey from the Cape of Good Hope to Loanda on the West Coast; thence across the Continent, down the River Zambesi, to the eastern Ocean. 
First edition.  'Livingstone's services to African geography during thirty years are almost unequalled; he covered about a third of the continent from the Cape to the Equator and from the Atlantic to the Indian Ocean.  He made three great expeditions; in 1853-6 (described in this book), 1858-64 and 1865-73, of which the first and third are the most important.  During these years he explored vast regions of central Africa, many of which had never been seen by white men before' (Printing and the Mind of Man).