IRISH LAND SETTLEMENT
SOUTHWELL, Robert.
Autograph letter, signed, concerning problems of tenure with certain estates including his own, and concerning the command of the garrison of Ringcurran at Kinsale where a fort was newly erected for defence against the Dutch in the second Anglo Dutch war. It is not clear to whom Southwell is writing, but certainly to a senior figure in the administration of Ireland and a friend (Orrery, who was responsible with Southwell for strengthening the defences at Kinsale in 1667 [G.E.C.], comes to mind; there are a number of clues in the letter which could provide a definite answer).
Kinsale, 18 October 1677
2 closely-written pages, tall folio, tattered at the bottom edge slightly affecting last line on each side (still readable), else in good condition. Pencil endorsement suggests that this was once part of Phillipps MS. 21490.
£350

Approximately:
US $490
€395
Robert Southwell (d. 1677), father of the diplomat and future secretary of state for Ireland Sir Robert Southwell, was a land owner and government administrator with various official responsibilities at Kinsale. Like others during the Commonwealth he had been able to increase his estates by acquiring land owned by Irish Catholics. Following the Act of Settlement of 1662, 'innocent' Catholics were supposed to recover some of their land, and the confusion this caused apparently led to some of Southwell's problems.

Southwell's correspondent had only just arrived from England: 'I know your business is great & I will not trouble you with any long letter', he writes, before enumerating a list of requests 'at present necessary', including a problem with 50 acres belonging to his grandson at Coulram and a mortgage at Shripstowne, Co. Tipperary. He writes next on behalf of one Roger Jones who stands to lose £250 due to him from mortgages to 49 officers (some of Cromwell's officers had been paid with land), and also on behalf of Captaine John Roe 'who purchased from Gabriel Myles, alderman, Avery's lot', held since 7 May 1659, '& is a great sufferer by it'. He complains that Col. Cleighton has 'by suttelty and surprize' kept his name out of the Certificate and has not granted legal title for a lot 'which I have payd for', and that the Corporation was trying to avoid a contract that had been agreed for the Fee Farm of his plantation.

Of the defences at Kinsale he writes: 'I shall only acquaint your how farr I have proceeded about the Garrison of Rin[g]curran & the command of it'. He has written to the Lord President who provided a letter to the Lord Lieutenant to complain that Lt. Col. Heyward St. Leger 'is working underhand mightily both here & in Engld to obteyne' control. 'I would not wish it in the hands of a worse man.'

A good letter at the time of major post-Restoration upheavals in Irish land ownership, written by one of the major players in the turmoil.
You may also be interested in...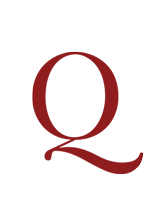 From one of the founders of political journalism LINGUET, Simon-Nicolas-Henri (1736-1794), French journalist and lawyer.
Autograph letter signed ('Linguet') to the Parisian banker Perregaux.
An interesting letter from Linguet, one of the founders of political journalism who crossed swords with the philosophes, economists, politicians, and slavery abolitionists. Exiled on numerous occasions and imprisoned in the Bastille, he was guillotined in 1794.
SMITH, Alan G.R., ed. with an introduction by.
The Last Years of Mary Queen of Scots. Documents from the Cecil Papers at Hatfield House.
This volume draws on the great collection of Cecil Papers at Hatfield House to present, in a sequence of some forty selected documents, a startlingly immediate narrative of the intrigue and drama that inform the last act of the Scots Queen's tragedy.  The documents have been edited by Dr Alan G. R. Smith of Glasgow University, who has contributed a substantial and informative introduction to the volume. Further interest is added by the inclusion of 'An Epitaph upon the death of … Marie' (1604), reproduced from the unique copy at Hatfield and accompanied by an authoritative note by Dr David Rogers.