[SPAIN – SANTIBANEZ DE BEJAR.]
Two documents in Spanish on the same sheet, concerning the sale of property by Alvar Gil to Diego de Çervantes
Spain (Santibáñez de Béjar), October 1420.
36 and 20 lines written in a Spanish notarial hand, brown ink, notarial signatures and marks at foot of each document, several later endorsements; lightly creased and dust-soiled, but in very good condition. 387 x 378 mm
£850

Approximately:
US $1101
€930
Added to your basket:
Two documents in Spanish on the same sheet, concerning the sale of property by Alvar Gil to Diego de Çervantes
The documents concern the sale of a house, winepress ('lagar'), smaller winepress ('lagareta'), tank ('pilo') and cellar ('bodegas') by Alvar Gil, tailor ('alfayate'), to Diego de Çervantes, who is described as the servant of Fernando Bachiller, prior of the monastery of Our Lady at 'val parayso', i.e. the Ermita de Nuestra Señora de Valparaíso, Santibáñez de Béjar, in the province of Salamanca.
You may also be interested in...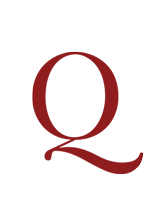 FAMILY FARRIERY WOOD, John.
A new compendious Treatise of Farriery, wherein are set forth in a plain, familiar, and natural Manner the Disorders incident to Horses, and their respective Cures, together with some interesting Observations on Bleeding, Purging, Exercise, &c.
First edition of a treatise on farriery by John Wood, formerly groom to the King of Sardinia. The contemporary manuscript notes appear in several hands belonging to members of the Green family of Uppington in Shropshire, though the majority match inscriptions by Barnard and Jane Green. Several record family events, including the births of Barnard (August 16th 1736) and Jane (June 24th 1755), and on the half-title verso are four untraced verses of God Save the King!. Of particular interest, however, are accounts for the payment of several named farriers, from 'a drink for a cow' by Mr Middleton for 1 s. 6 d. to 2 s. 6 d. to Mr Jonson 'for drawing a calf'.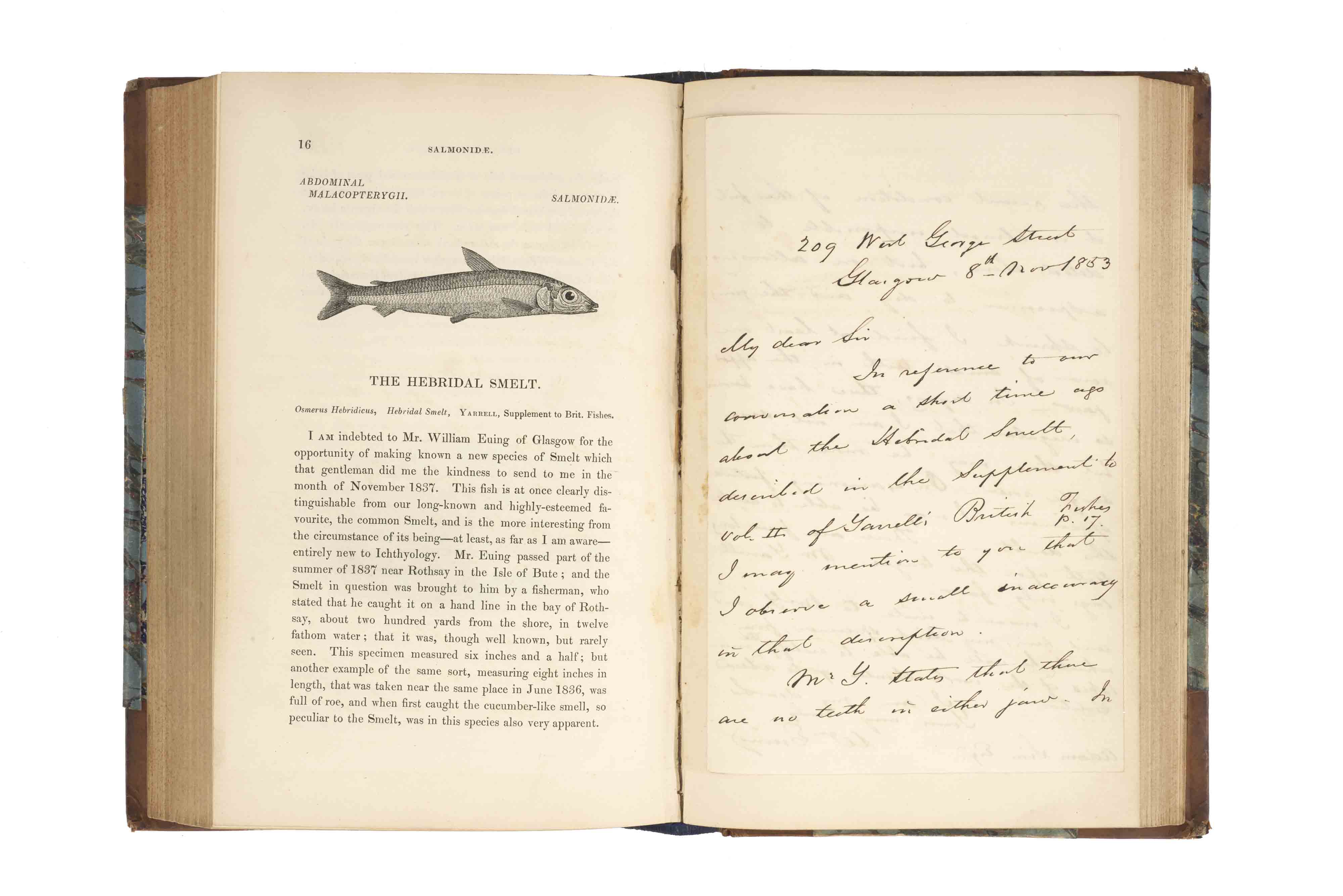 HEBRIDAL SMELT YARRELL, William.
A History of British Fishes … illustrated by nearly 400 Woodcuts.
First collected editions, with an autograph letter on the Hebridal smelt from the species' discoverer. Published serially from 1835 to 1836, Yarrell's History of British Fishes was reprinted within a year, and followed soon after by Thomas Bell's British Reptiles in 1839 and his own British Birds in 1843 published by van Voorst and together forming a comprehensive survey of British wildlife. Though noted for his careful observations, Yarrell is here corrected on several points in an autograph letter to the antiquarian Adam Sim (1805–1868) from William Euing (1788–1874), who had discovered the Hebridal smelt (first included in the Supplement) in November 1837.
Despite this contribution to Scottish ichthyology, Euing, a Fellow of the Royal Society of Edinburgh and President of the Glasgow Archaeological Society, is best remembered for his fine library, of which some twelve thousand volumes now belong to Glasgow University.