[SPAIN – SANTIBANEZ DE BEJAR.]
Two documents in Spanish on the same sheet, concerning the sale of property by Alvar Gil to Diego de Çervantes
Spain (Santibáñez de Béjar), October 1420.
36 and 20 lines written in a Spanish notarial hand, brown ink, notarial signatures and marks at foot of each document, several later endorsements; lightly creased and dust-soiled, but in very good condition. 387 x 378 mm
£850

Approximately:
US $1143
€940
Added to your basket:
Two documents in Spanish on the same sheet, concerning the sale of property by Alvar Gil to Diego de Çervantes
The documents concern the sale of a house, winepress ('lagar'), smaller winepress ('lagareta'), tank ('pilo') and cellar ('bodegas') by Alvar Gil, tailor ('alfayate'), to Diego de Çervantes, who is described as the servant of Fernando Bachiller, prior of the monastery of Our Lady at 'val parayso', i.e. the Ermita de Nuestra Señora de Valparaíso, Santibáñez de Béjar, in the province of Salamanca.
You may also be interested in...
MANUSCRIPT POCKETBOOK OF POETRY SCHULENBURG, Graf von der (compiler).
'Poesies Francoises sur diverses sujets composée par plusieurs celebres auteurs et recuelly par D.C.G. C de Schoulenbourg à Förste l'ann 1742'.
A charming manuscript compendium of French poetry in an attractive binding and slipcase, compiled at Förste in South Lower Saxony by a member of the distinguished von der Schulenburg family. The selection of love poems, spiritual and satirical verse, epitaphs, and songs (including one poem titled 'Sur un livre donné à sa majesté Brittannique intitule Il gyro del mondo') is drawn from seventeenth-century writers including Boileau, Fénelon, Le Pays, Pavillon, Racine, and Scarron.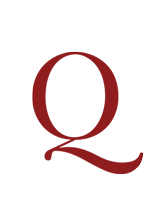 [LISBON EARTHQUAKE.]
Breve compendio de las innumerables lamentables ruinas, y lastimosos estragos, que à la violencia, y conjuracion de todos quatro elementos, experimento la gran ciudad, y corte de Lisboa, el dia primero de Noviembre de este año de 1755.
Scarce account of the destruction wrought by the earthquake, and subsequent tsunami and firestorm that hit Lisbon on 1 November 1755. One of the deadliest in history, the earthquake almost totally destroyed the Portuguese capital, accentuating political tensions throughout the kingdom. It was widely discussed by European Enlightenment philosophers, including Voltaire and Rousseau, and led to important debates around theodicy and philosophical optimism.