THE RIGHTS OF MAN
SPEDALIERI, Nicola.
De' diritti dell'uomo libri VI …
Assisi, [recte Rome,] 1791.
4to, pp. xvi, 448; with an engraved frontispiece portrait; a crisp, wide-margined copy bound in contemporary quarter sheep and paste-paper boards, flat spine filleted in gilt with a gilt red morocco lettering-piece; hinges cracked but holding, extremities a little worn, spine lightly rubbed, old library label at foot of spine.
£250

Approximately:
US $343
€292
Added to your basket:
De' diritti dell'uomo libri VI …
First edition of Spedalieri's treatise on the rights of man, an attempt to reconcile the principles of the Enlightenment underpinning the French Revolution with Christianity. For Spedalieri the rights of man lie in nature and in man's natural desire to be happy. Rousseau's contractual picture of society is also echoed in Spedalieri's work. The legitimacy of the State is founded on the sovereignty of the people, who have the right to rebel against the prince, a mere delegate, when in breach of his pact. 'Notwithstanding the hearty reception given to this work by Pius VI who said, "For a long while rulers have been asking quid est papa. Your book will teach them quid est populus", a storm of criticism and refutation burst on the head of its author. Governments took notice of it and ... forbade its circulation' (Catholic Encyclopedia).
You may also be interested in...
MENDELSSOHN, Moses.
Jerusalem oder über religiöse Macht und Judenthum.
First posthumous edition, originally published in 1783 by Friedrich Maurer in Berlin, of this later work by Mendelssohn (1729–1786), in which he supports religious and political toleration, and advocates separation of church and state and civil equality for Jews. The work was reprinted as recently as 2001.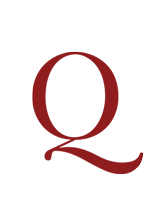 [TOYNBEE, Arnold.]
"Progress and poverty," a criticism of Mr. Henry George. Being two lectures delivered in St. Andrew's Hall, Newman Street, London, by the late Arnold Toynbee, M.A., Senior Bursar and Tutor of Balliol College, Oxford.
First edition. The transcript of two lectures delivered in 1883 by the social reformer and political economist Arnold Toynbee (1852-1883) criticising Henry George's Progress and Poverty (1879). Toynbee was convinced that George's work was too one-sided and sought to mitigate its influence on the leaders of working-class opinion. The prefatory note explains that Toynbee had intended on expanding the shorthand notes of these speeches into a more developed treatise but was sadly overcome by illness and perished before this could be accomplished.