'FIRST OF THE ENGLISH POETS OF OUR AGE'
SPENSER, Edmund.
The Faerie Queen: The Shepheards Calendar: together with the other Works of England's Arch-Poët, Edm. Spenser: collected into one Volume, and carefully corrected.
Printed by H. L. for Mathew Lownes ... 1611 [-1613].
Folio, pp. [2], 363, [15]; [10], 56, [2], 16, [134], with the engraved general title-page (laid down, worn, corners torn away); A1 (the dedication to Queen Elizabeth) cancelled as in the majority of copies; lower inner corner of A2-B2 restored with loss of several letters, closed tears to inner margin of A2-3; the odd page browned or dusty; a reading copy in recent half calf and marbled boards.
£850

Approximately:
US $1194
€970
First collected edition, second issue, of the 'first of the English poets of our age, as his poems prove, written under the smile of the Muses, and with a genius destined to live' (William Camden). This volume contains all of Spenser's poetical works including Prosopopoia or Mother Hubberds Tale, which was left out of the 1611 issue, because of its allegorical attack on Lord Burghley, the father of the (then living) Lord Treasurer Robert Cecil.

The first edition of Spenser's collected works is composed of a number of separate sections, printed independently at periods often several years apart. The present copy belongs to Johnsons 'Group III' as it contains the 1611 general title-page and the second printing of both parts of the Faerie Queene (rather than reusing the sheets left over from Lownes's 1609 edition). All the other sections are first issue. The 'other Works' called for on the title-page include Colin Clouts come home again, Prothalamion, the sonnet sequence Amoretti, Epithalamion, and the rest of Spenser's minor poems.

Johnson 19A; STC 23084, 23087, 23077.3.
You may also be interested in...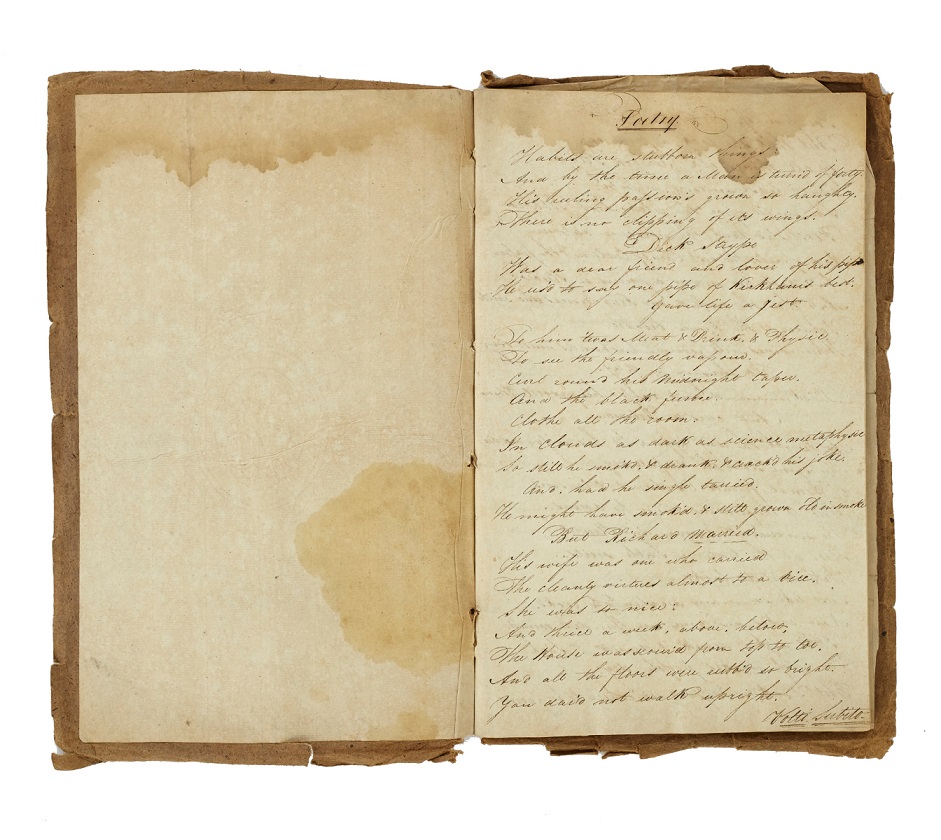 [COMMONPLACE BOOK.]
A manuscript collection of poems and epitaphs.
An attractive but anonymous commonplace book collecting poems (some possibly original), epitaphs (mostly with a Yorkshire origin), and popular ballads, with a possibly original poem inserted on a loose leaf.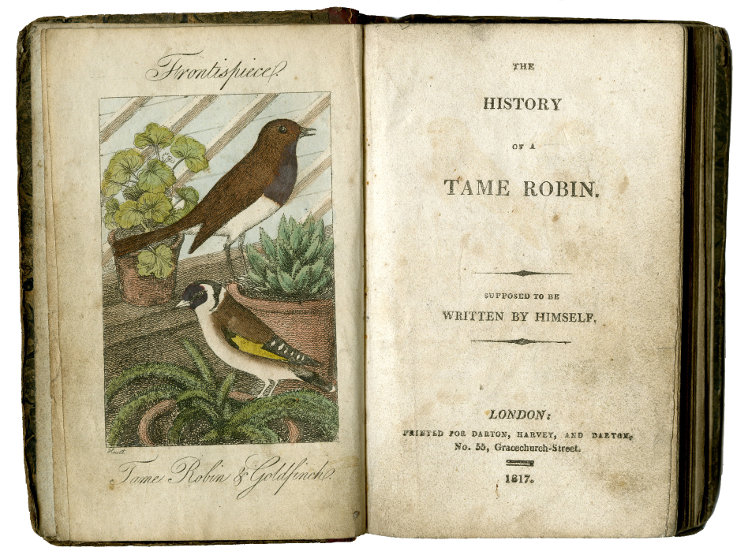 [KEENE, Marian].
The History of a tame Robin. Supposed to be written by Himself.
First and only edition. The tame Robin recalls a life of adventure enriched by human and avian friendships. A childhood spent in a school-room helped him attain 'a sufficient knowledge of literature to relate my adventures'. His life, though happy, is not without its vicissitudes: he loses a close friend, Goldey the goldfinch, to a bird of prey and spends a disconcerting time in the ownership of a spoilt child who starves sparrows to death.