VENERIAL TOASTS
SPORTSMAN'S EVENING BRUSH (The),
consisting of the best and most approved Songs, of the Chace; ancient and modern (some entirely new) calculated to give sporting a Zest, and enhance the Delights of Conviviality … To which is added, the Sportsman's Toast Assistant, or President's Sentimental Guide. (Entirely new).
London; Printed for J. Roach … and sold by all the Booksellers in Great-Britain and Ireland. [1791-2?]
12mo., pp. 92, with an engraved frontispiece by Barlow after Isaac Cruikshank (tispy huntsmen raising a toast to 'The Royal English Hunter that caught the Prussian Doe', dated 20 December 1791); a very good copy, without the two terminal advertisement leaves called for in ESTC, but bound with the latter portion (pp. 37-60) of Jack Sprit Sail's Frolic (John Roach, 1791?), including two advertisement leaves; full calf, gilt, by Wood; the Dulles–Duke of Gloucester–Schwerdt copy, with bookplates.
£1250

Approximately:
US $1768
€1432
First edition of a scarce compilation of hunting songs and toasts to venery (in both its senses).

Most of the content is anonymous, though a number of songs are attributed to Dibdin, and others, with rather less accuracy, to Charles II, Waller, and Dryden. The 'Sportsman's Toast Assistant' (pp. 87-92), designed for the sort of drunken evening Cruikshank depicts in the frontispiece, make heavy use of the potential for lewd double-meaning offered by hunting vocabulary, with toasts raised to 'The brave sportsman that erects his crest when he sees his game'; 'The stable that is always open to the bald-faced colt'; 'May every foxhunter carry two stone more than his weight and his mare find the benefit of it'.

Roach (fl. 1789-96) 'sold from his Drury Lane, London, shop prompt-book plays, odd volumes, children's anthologies, and jest and song books' (Oxford DNB). He often commissioned illustrations from his friend Isaac Cruikshank (or Crookshanks), father of the caricaturist George Cruikshank.

ESTC: BL, Bodley (3, one imperfect); Louisiana State, Library of Congress (wanting ads); and Alexander Turnbull Library.
You may also be interested in...
'CELESTIAL SCENERY, ELEGIES, TALES'BY A BERMONDSEY RHYMESTER HOGG, John.
Autograph poetical manuscript, apparently unpublished, comprising a preface dated 3 April 1825 and some forty long poems.
A fascinating volume of manuscript verse by an otherwise unknown poetaster, probably based in Southwark. In his grandiloquent Preface, Hogg explains that his poems are designed to excite in the reader the pleasurable contemplation of heaven, via 'the Study of Nature' and of our souls. 'Celestial Scenery, Elegies, Tales, &c will be found in this little work!'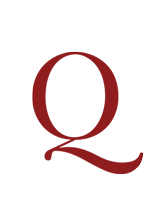 JEFFERYS, Thomas.
The theatre of war in the Kingdom of Bohemia, drawn from the survey of J. C. Muller Captain Engineer to the Emperor: to which is annexed the Duchy of Silesia and Marquisates of Moravia and Lusatia, compiled from the German maps. By Thomas Jefferys, geographer to his Royal Highness the Prince of Wales.
This map, issued at the beginning of the Seven Years' War, illustrates the route taken by Frederick the Great's Prussian forces against those of Saxony and Prussia, up to the opening of siege operations against Prague. On 18 June 1757, Count von Daun, in attempting to raise this siege, overpowered Frederick's forces at the battle of Kolin. It was the first time that Prussian king had been defeated on the field. Most of the land fighting of the Seven Years' War, which ended in 1763, took place in the territories depicted in this map.