SPRÜNGLI, Johann Jacob, editor. 
Männergesänge von Freunden der Tonkunst gesammelt, dem Liederkranze zu Franfurt a. M. in Liebe geweihet und zu Gunsten der dortigen Mozart-Stiftung herausgegeben … 
Zürich, gedruckt bei J. J. Ulrich, im Verlage des Herausgebers, 1840.
Four parts in one vol., oblong 8vo (142 × 230 mm), each partbook pp. [2], 49, [1] and in the original printed wrappers (red, green, orange, blue, depending on the part); bound together in contemporary green half morocco, glazed paper sides in imitation of straight-grain morocco; some spotting, light stain in the gutter towards the beginning, but a very good copy, originally belonging to one J. Haltiner, with his name stamped gilt to front cover, and written in ink or pencil to the title of each part.
£950

Approximately:
US $1334
€1084
First edition, the partbook issue.  The work was also issued in score.  Both are very rare, OCLC locating a copy of the 1st Bass part at Pittsburgh Theological Seminary, and a set at the Swiss National Library.  There are apparently no copies in Germany: KVK shows the British Library copy (in score) only.
 
Among the 46 pieces included are works by Mozart, Just, Speyer, and some minor German and Swiss composers, but the surprise comes in three English glees, translated into German, by Samuel Webbe, 'one of our greatest glee composers in every sense' (Baptie), 'Mr' [Richard?] Wainwright, and Reginald Spofforth, his 'Hail, smiling morn', 'possibly the most popular glee in the entire repertory' (New Grove).
 
 
You may also be interested in...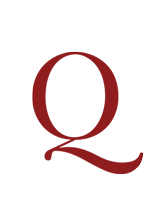 THE FIRST DICTIONARY OF MUSIC IN ENGLISH GRASSINEAU, James.
A Musical Dictionary; being a Collection of Terms and Characters, as well ancient as modern; including the historical, theoretical, and practical Parts of Music: as also, an Explanation of some Parts of the Doctrine of the Antients; interspersed with Remarks on their Method and Practice, and curious Observations on the Phœnomena of Sound mathematically considered, as it's [sic] Relations and Proportions constitute Intervals, and those again Concords and Discords. The whole carefully abstracted from the best Authors in the Greek, Latin, Italian, French, and English Languages
First edition, based largely on the Dictionnaire de Musique of Sébastien de Brossard and the musical articles in Chambers's Cyclopaedia, with some original material. One of two variant issues, this has 'A' on the title-page above the 'i' in 'Dictionary'.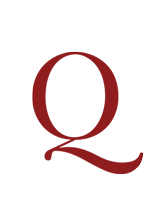 BYRD, William, John BULL and Orlando GIBBONS.
Parthenia or the maydenhead of the first musicke that ever was printed for the virginalls.
Facsimile reprint of the original edition of c. 1612/13, handsomely bound by Zaehnsdorf. At the end is a short introduction to the work by the great Austrian musicologist and bibliographer Otto Erich Deutsch.