SPRÜNGLI, Johann Jacob, editor. 
Männergesänge von Freunden der Tonkunst gesammelt, dem Liederkranze zu Franfurt a. M. in Liebe geweihet und zu Gunsten der dortigen Mozart-Stiftung herausgegeben … 
Zürich, gedruckt bei J. J. Ulrich, im Verlage des Herausgebers, 1840.
Four parts in one vol., oblong 8vo (142 × 230 mm), each partbook pp. [2], 49, [1] and in the original printed wrappers (red, green, orange, blue, depending on the part); bound together in contemporary green half morocco, glazed paper sides in imitation of straight-grain morocco; some spotting, light stain in the gutter towards the beginning, but a very good copy, originally belonging to one J. Haltiner, with his name stamped gilt to front cover, and written in ink or pencil to the title of each part.
£950

Approximately:
US $1195
€1060
Added to your basket:
Männergesänge von Freunden der Tonkunst gesammelt, dem Liederkranze zu Franfurt a. M. in Liebe geweihet und zu Gunsten der dortigen Mozart-Stiftung herausgegeben … 
First edition, the partbook issue.  The work was also issued in score.  Both are very rare, OCLC locating a copy of the 1st Bass part at Pittsburgh Theological Seminary, and a set at the Swiss National Library.  There are apparently no copies in Germany: KVK shows the British Library copy (in score) only.
 
Among the 46 pieces included are works by Mozart, Just, Speyer, and some minor German and Swiss composers, but the surprise comes in three English glees, translated into German, by Samuel Webbe, 'one of our greatest glee composers in every sense' (Baptie), 'Mr' [Richard?] Wainwright, and Reginald Spofforth, his 'Hail, smiling morn', 'possibly the most popular glee in the entire repertory' (New Grove).
 
 
You may also be interested in...
HANWAY, Jonas.
An historical account of the British trade over the Caspian Sea, with a journal of travels from London through Russia into Persia, and back again through Russia, Germany and Holland, to which are added, the revolutions of Persia during the present century, with the particular history of the great usurper Nadir Kouli ...
First edition of Hanway's narrative of his trade mission to Russia, Persia, and the Caspian Sea. Having joined the Russia Company in 1743, Jonas Hanway (1712-1786) sailed for Riga in April that year, before travelling on to St Petersburg, Moscow, and Astrakhan in an attempt to re-establish the fragile trade route to Persia via the Caspian Sea. His mission proved unsuccessful: he was robbed by Khyars and later concluded 'that the trade held no great promise, for Persia was too poor and Russia was wholly disinclined to see the expansion of Persian power on its southern frontier' (ODNB). Published after his return to London in 1750, his Account is notable as one of the first European reports of the Caspian region, for its considerable information on the Russian court, where he spent several years, and the German cities visited on his return journey, and for its extensive contemporary history of Persia.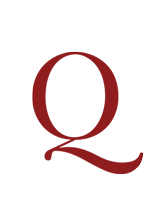 SCHLÖZER, August Ludwig.
Öffentliches und privat= Leben, von ihm selbst beschrieben. Erstes Fragment. Aufenthalt und Dienste in Russland, vom J. 1761 bis 1765, Litterar Nachrichten von Russland in jenen Jaren.
Scarce first edition of Schlözer's auto-biography, which covers the period he spent in St. Petersburg as a private teacher and as scientific assistant to Gerhard Friedrich Müller, and subsequently as professor of Russian history at the Academy. A second part was intended, but was never published. In 1828 Schlözer's son Christian undertook a more complete biography of his father, which was issued in two volumes.