STAFFORD, R. S., Lt.-Colonel.
The tragedy of the Assyrians.
London, George Allen & Unwin Ltd., 1935.
8vo, pp. 235, [1]; with two fold-out maps; a very good copy in the publisher's blue cloth, with gilt title to spine; two round white marks to the upper board, and a handful of minuscule ones, the spine a little sunned.
£140

Approximately:
US $196
€159
First edition. Stafford, a British administrative inspector in Iraq, provides a firsthand account of the massacre of the Assyrians, a Christian minority then resident in northern Iraq, at the hands of the Iraqi military in 1933. He lays the ground for this bloody culmination by sketching the Assyrians' history, and particularly the tumult inflicted on them by World War I and its aftermath. Like the Kurds, they were spread across the rough intersection of Persia, Turkey, and Iraq. Compelled by the Turkish massacres to flee, they found themselves one lot among the many refugees in the region, and ultimately were awkwardly resettled in Iraq en bloc. They served under the British in the Levies during the Mandate, and their perceived attachment to the British heightened Kurdish and Arab suspicion and resentment, ultimately leading to the cold-blooded decision by Feisal and his government to destroy them. Stafford manages a remarkably even-handed account of the circumstances of the massacres in 1933, though he occasionally veers towards apologia for the British policy failures which contributed to the Assyrians' unfortunate fate.

The massacres of the Assyrians, both by the Turks and the Iraqis, and that of the Armenians by the Turks, would later play a pivotal role in Raphael Lemkin's development of the concept of genocide as a crime.
You may also be interested in...
TYRANNICIDE JUSTIFIED [SEXBY, Edward, and Silius TITUS].
Traicté politique, composé par William Allen, Anglois, et traduit nouvellement en François, où il est prouvé par l'example de Moyse, & par d'autres, tirés hors de l'escriture, que tuer un Tyran … n'est pas un meurtre.
First edition in French, rare, of Killing noe murder (1657), the translation sometimes attributed to the abbé de Marigny.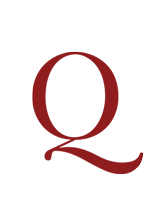 TOWELL, Larry.
No Man's Land.
First edition.