STANHOPE, Philip Henry, Lord Mahon.
History of the War of the Succession in Spain . . . Second edition.
London, John Murray, 1836.
8vo, pp. xx, 394, cxxxv, [1], with a folding map, hand-coloured in outline; some light spotting, tear in foot of one leaf (2I2, without loss), but a good copy in the original cloth-backed grey boards, printed paper label on spine; rubbed, two corners bumped, splits in cloth along lower joint, spine label browned; bookplate of Gerald Matthew Bayliss; from the library of Ian Robertson (1928–2020).
£175

Approximately:
US $214
€203
Added to your basket:
History of the War of the Succession in Spain . . . Second edition.
Second edition; first published in 1832. In this work, his first on British history, Lord Mahon made use of the extensive papers and correspondence of his relative James Stanhope, first Earl Stanhope (1673–1721): 'these papers fill no less than fifteen or sixteen folio cases, and serve not only to communicate new facts, but to throw light upon others that were doubtful or imperfectly known' (Dedication to the Duke of Wellington, pp. vi–vii). The book 'established Mahon's pattern and his contribution: an accurate and honest use of thoroughly researched private papers (usually, but not exclusively, those of his relatives)' (Oxford DNB).

Alberich 739n; Palau 321985.
You may also be interested in...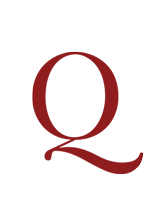 CHAPMAN, Abel, and Walter J. BUCK.
Wild Spain (España agreste). Records of sport with rifle, rod, and gun, natural history and exploration . . . With 174 illustrations, mostly by the authors.
First edition. 'An excellent book on sport in Spain' (Schwerdt). 'In "Wild Spain" we endeavour to describe a little-known land from a point of view hitherto almost unoccupied – that of the sportsman-naturalist . . . . During more than twenty years the authors have undertaken sporting expeditions into various parts of Spain – chiefly in Andalucia, but including, at one time or another, nearly all the western provinces from the Mediterranean to Biscay. A love of wild sport has been, perhaps, the leading motive; but the study of natural history has hardly been of secondary importance. In pursuit of these twin objects we have spared neither time nor trouble, spending weeks – sometimes months – at a time, in the sierras and wildernesses of Spain, bivouacing wherever night overtook us, or the chances of sport might dictate, and camping-out on the glorious snow-clad cordilleras' (preface).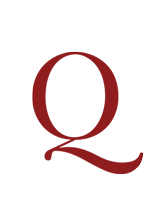 DRINKWATER, John [later John DRINKWATER BETHUNE].
A history of the late siege of Gibraltar. With a description and account of that garrison, from the earliest periods . . . . Fourth edition.
First published in 1785. The present edition prints the text of the corrected second edition (1786). 'In 1777, aged fifteen, Drinkwater [1762–1844] joined as ensign a regiment of volunteers raised in Manchester, at a time of indignant excitement produced by the news of General Burgoyne's surrender at Saratoga. The Manchester regiment or, more properly, the 72nd regiment or Royal Manchester volunteers, was not, however, sent to America, but to Gibraltar. The garrison was besieged in June 1779 by a Franco-Spanish force. Throughout the siege, which lasted until February 1783, Drinkwater kept a careful record of events. Thereafter the 72nd, in which he had become a captain, was ordered home and disbanded. From his memoranda Drinkwater compiled A history of the late siege of Gibraltar . . . dedicated by permission to the king. It went through four editions in four years' (Oxford DNB).