JOHNSON AND BLACKSTONE SUBSCRIBERS
STATIUS, Publius Papinus.
The Thebaid … translated into English Verse, with Notes and Observations and a Dissertation upon the whole by Way of Preface …
Oxford, Printed at the Clarendon Press. 1767.
2 vols., 8vo., pp. xv, [1], xxiv, [2], 297, [1]; [2], [299]-621, [1]; a fine copy in contemporary calf, green mottled edges, front joint of volume I cracking at head; bookplate and early signature of Lord Forbes.
£1100

Approximately:
US $1338
€1208
Added to your basket:
The Thebaid … translated into English Verse, with Notes and Observations and a Dissertation upon the whole by Way of Preface …
First edition: 'the most successful English rendering of Statius' Thebaid' (Sowerby), translated into heroic couplets by William Lillington Lewis. 'Ably captur[ing] the sublimity, eeriness, and violence of the original', it was to be his only work (Oxford DNB).

'As Lewis remarks in his preface, his was the first complete rendering, despite Statius' reputation as the next best Latin versifier after Virgil. Lewis refers respectfully to Pope's translation of Book I, from which he takes hints. But his rendering represents an essentially new start, with fewer liberties … The ease, flow, and consistent dignity which characterize Lewis's version as a whole make it eminently readable' (Robin Sowerby, The Oxford History of Literary Translation in English, eds. Gillespie & Hopkins, vol. III, p. 168).

Statius was one of three books Johnson subscribed to in 1767, the others being Francis Fawkes' translation of Theocritus and Handel's Messiah.

Donald D. Eddy & J. D. Fleeman, A Preliminary Handlist of Books to which Dr. Samuel Johnson subscribed (1993) 59.
You may also be interested in...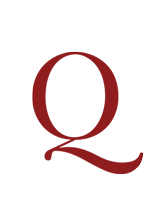 [MORGAN, Macnamara].
The Causidicade. A Panegyri-Satiri-Serio-Comic-Dramatical Poem. On the strange Resignation, and stranger-Promotion. .
First edition, a verse satire on the sudden resignation as solicitor-general of Sir John Strange, one of the 'old corps' who still supported Walpole after his fall, and the appointment as his successor of William Murray, a member of the Duke of Newcastle's circle. There is a satirical 'Dramatis Personæ' of Devouring Bears, Hungry Wolves, Cheating Foxes, Ravenous Vultures and the like. A contemporary hand identifies many of the disguised allusions. At first there was a rumour that Fielding was the author, which he indignantly denied ('I never saw that infamous, paultry libel, till long after it had been in print').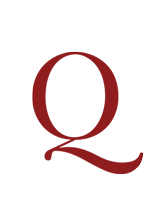 REVIEWED BY MARY WOLLSTONECRAFT PICKERING, Amelia.
The Sorrows of Werter: a Poem …
First edition. Amelia Pickering's 'melancholy, contemplative poem' (Todd) was one of a spate of works in English and German founded on Goethe's novel, including poems by Charlotte Smith and Mary Robinson, both subscribers here. Pickering 'gives to Charlotte a voice, if rather weakly moralistic, and to Werter suffering which is acute, credible and unhysterical' (Feminist Companion citing 'The Sorrows of Young Charlotte: Werter's English Sisters', Goethe Yearbook, 1986).