STEPHENS, Edward Bell.
The Basque Provinces: their political state, scenery, and inhabitants; with adventures amongst the Carlists and Christinos.
London, Whittaker & Co., 1837.
Two volumes, 8vo, pp. xii, 309; viii, 311; with a folding hand-coloured frontispiece-map of Bilbao and the surrounding area; a few isolated spots, but a good copy, untrimmed in the original dark green ribbed cloth, printed paper labels on spines; minor wear, spines slightly dulled; sixteen pages of publisher's advertisements bound in at beginning of vol. I; from the library of Ian Robertson (1928–2020).
£400

Approximately:
US $533
€472
Added to your basket:
The Basque Provinces: their political state, scenery, and inhabitants; with adventures amongst the Carlists and Christinos.
First edition. The author spent three months among the Carlists in 1836 as correspondent for the Morning Post, arriving at Bayonne on 3 September 1836 and returning there on 13 January 1837. His account includes descriptions of the second siege of Bilbao and the Battle of Luchana.

For Stephens, enthusiastically pro-Carlist, the Basques were 'fighting at once for loyalty and liberty, for the principle of legitimacy and the exercise of practical freedom; for the rights of their sovereign and their own constitutional privileges' (vol. I, p. 15). 'Before I crossed the Pyrenees, I confess I was often amazed at the strange duration of this eventful struggle, and the facility with which a scanty band of Guerrillas gradually swelled into a well organized and most formidable army. I went amongst this singular people – lived with them – shared in their toils and privations – and took my part in their dangers and amusements, till what surprised me before, surprises me no longer. The reader who may please to accompany me through the following pages, will find a faithful transcript of first impressions, daily observations, gradual enlightenment and final conviction' (vol. I, p. v).

Alberich 1114; Palau 322304.
You may also be interested in...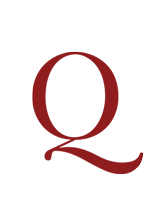 FORD, Richard.
Gatherings from Spain. By the author of the Handbook of Spain; chiefly selected from that work, with much new matter.
First edition. 'While Ford composed much new material for his Gatherings, a proportion had been copied verbatim from several of his earlier reviews – such as that on The Banditti of Spain (in the "Quarterly" of April 1838) – or from the Hand-book, as will be realised by readers making a comparison . . . . Bull-feasts and bull-fights (Chapters XXI–XXII) had also been the subject of his 40-page review in the "Quarterly" of October 1838' (Ian Robertson in the introduction to his edition of Gatherings from Spain, Pallas Athene, 2000, p. xxv).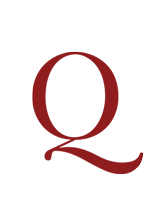 BLAKENEY, Robert (Julian STURGIS, editor).
A boy in the Peninsular War. The services, adventures, and experiences of Robert Blakeney, Subaltern in the 28th Regiment. An autobiography . . . Second impression.
First edition, second impression. Robert Blakeney was born in Galway in 1789 and joined his regiment in 1804, at the age of fifteen. He landed in Portugal on 20 August 1808, and fought throughout the war until shot in the leg at the Battle of Nivelle (10 November 1813), soon after which he returned to Ireland.