STIRLING MAXWELL, Sir William.
The cloister life of the Emperor Charles the Fifth . . . Second edition.
London, John W. Parker & Son, 1853.
8vo, pp. xxvii, 293, [1], [1, advertisement], title printed in red and black and with a vignette portrait of Charles V; some occasional minor foxing or spotting; original dark brown cloth; slightly rubbed, splits in cloth along joints, head and foot of spine slightly chipped; from the library of Ian Robertson (1928–2020).
£125

Approximately:
US $169
€149
Added to your basket:
The cloister life of the Emperor Charles the Fifth . . . Second edition.
Second edition; first published the previous year. It is dedicated to Richard Ford, 'as a mark of admiration for his writings, and as a memorial of friendship'.

'Stirling's most successful book in terms of sales and editions was The cloister life of the Emperor Charles the Fifth (1852), following his two articles on the subject in Fraser's Magazine. It also appeared in German, Dutch, and Spanish translations. The great Renaissance figure was one of Stirling's heroes and, like many historians, Stirling was fascinated by the emperor's decision to abdicate power and retreat to a Spanish monastery. His study was inspired by an evocative drawing of the monastery at Yuste by Ford, to whom he dedicated the book, and he also composed a romantic ballad on the abdication. His book was nevertheless an important and rigorous piece of scholarship as well as a popular and accessible history, but as a standard reference work it was soon eclipsed by studies by Mignet and Gachard' (Oxford DNB).

Palau 115942.
You may also be interested in...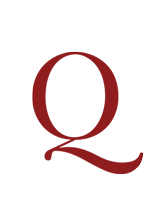 MOORE, James.
A narrative of the campaign of the British army in Spain, commanded by His Excellency Lieut.-General Sir John Moore, K.B. etc. etc. etc. Authenticated by official papers and original letters . . . The second edition, corrected.
James Moore's highly successful biography of his elder brother Sir John Moore (1761–1809), who died at the battle of Corunna in 1809; first published earlier the same year.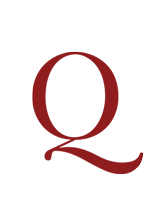 CHAPMAN, Abel, and Walter J. BUCK.
Wild Spain (España agreste). Records of sport with rifle, rod, and gun, natural history and exploration . . . With 174 illustrations, mostly by the authors.
First edition. 'An excellent book on sport in Spain' (Schwerdt). 'In "Wild Spain" we endeavour to describe a little-known land from a point of view hitherto almost unoccupied – that of the sportsman-naturalist . . . . During more than twenty years the authors have undertaken sporting expeditions into various parts of Spain – chiefly in Andalucia, but including, at one time or another, nearly all the western provinces from the Mediterranean to Biscay. A love of wild sport has been, perhaps, the leading motive; but the study of natural history has hardly been of secondary importance. In pursuit of these twin objects we have spared neither time nor trouble, spending weeks – sometimes months – at a time, in the sierras and wildernesses of Spain, bivouacing wherever night overtook us, or the chances of sport might dictate, and camping-out on the glorious snow-clad cordilleras' (preface).