The best and first critical edition of the greek florilegium
STOBAEUS, Johannes.
[Graece et Latine]. Sententie ex thesauris Graecorum delectae... à C. Gesnero... traductae.
Basel, [printed by Oporinus for Froschauer, 1549].
Folio, pp. [xx], 632 (erroneously paginated 630), [32]; Greek and Latin text in parallel columns throughout, historiated woodcut initials and shoulder-notes; very light traces of dampstaining in the title, the outer margin of the initial leaves and the final leaf, else very clean and crisp, a very good copy in contemporary full vellum over wooden boards, panelled spine with gilt morocco lettering-piece and the remains of a paper library label at foot; contemporary ownership inscriptions on the title, one cropped in the upper margin, with the surviving motto 'Rien trop', and another in Latin, still sixteenth-century, 'Ad Anselmum Demazechiis pertinet' (?Anselmo Mazechi), further inscription (Girardet, canon) dated 1771 on the front paste-down.
£2250

Approximately:
US $3149
€2551
Second, 'in every respect preferable' (Dibdin) edition of Gesner's Stobaeus, acclaimed as 'the first critical impression of the text of the Florilegium' (idem), philologically and critically much superior to the first, published in 1543. Gesner's parallel printing of the Greek text and the Latin translation of Stobaeus' excerpts from hundred of Greek writings – an invaluable source for texts many otherwise lost – was a key and lasting achievement of humanist philology.

Adams S 1873; Dibdin II, 429; Hoffmann III, 632 f.
You may also be interested in...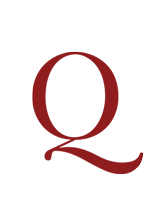 FISHER, John.
Sacri sacerdotii defensio contra Lutherum.
RUPERT, of Deutz. De divinis officiis libri XII. [Cologne, Frans Birckmann,] 1526.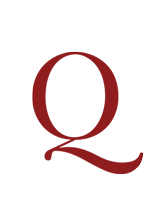 DEDICATED TO PHILIP SIDNEY HERODIAN and ZOSIMUS.
ΗΡΩΔΙΑΝΟΥ ΙΣΤΩΡΙΑΝΟΥ ΒΙΒΛΙΑ Η. Herodiani Histor. Lib. VIII. Cum Angeli Politiani Interpretatione, & huius partim Suplemento, partim Examine Henrici Stephani: utroque Margini adscripto. Eiusdem Henrici Stephani Emendationes quorundam Græci contextus Locorum, & quorundam Expositiones. Historiarum Herodianicas subsequentium Libri duo, nunc primùm Græcè editi.
First edition thus, dedicated to Philip Sidney (1554-1586), who even at this date was beginning to achieve mythic status as the hope of Protestant Europe – a community for which Henri Estienne, a Huguenot exile in Geneva, was defiantly catering. Estienne had met Sidney at Heidelberg in 1573, and they encountered each other again at Strasbourg and Vienna. In 1576 Estienne addressed his Greek New Testatment to Sidney. This is the only other book he dedicated to him. In his flattering epistle, he says that Sidney is so learned in reading Greek that translations are superfluous for him. 'Apparently a young aristocrat who could read Greek, especially one from the remote island kingdom of England, was an object of wonder' (Osborn, p. 89).