EPIDEMIOLOGY OF THE GREAT PLAGUE OF MILAN
TADINO, Alessandro.
Raguaglio dell'origine et giornali successi della gran peste contagiosa, venefica, et malefica seguita nella Città di Milano, et suo Ducato dall'anno 1629 sino all'anno 1632.
Milan, per Filippo Ghisolfi ad istanza di Gio. Battista Bidelli, 1648.
4to, pp. [viii], 151, [1]; inconsequential wormtrack in the gutter of pp. 61-75, light waterstain to the lower corner of the last few leaves, but a very good copy, clean and crisp, bound in contemporary carta rustica, manuscript title along lower edges; early eighteenth-century ownership inscription to title page.
£1300

Approximately:
US $1783
€1466
Added to your basket:
Raguaglio dell'origine et giornali successi della gran peste contagiosa, venefica, et malefica seguita nella Città di Milano, et suo Ducato dall'anno 1629 sino all'anno 1632.

First edition of the most comprehensive firsthand account of the bubonic plague epidemic that ravaged particularly Northern and Central Italy from 1629 until 1632, also called the Great Plague of Milan from the city that suffered the highest number of fatalities (over 60,000 out of a total population of approximately 130,000).

At the time of the epidemic, the physician Alessandro Tadino (1558 – 1661) was Protomedico of the State of Milan, the official in charge of public health. In the first part of his treatise, Tadino investigates early outbreaks and the transmission and spread of the disease in Lombardy. The second part sets the rules for the lazaret and lists the cautionary measures adopted, such as the quarantine and the hunt for the 'untori', people suspected to deliberatley spreading the disease through venemous ointments.

Together with Ripamonti's De peste Mediolani, Tadino's work was the principal source used by Alessandro Manzoni for his novel I Promessi Sposi (English: The Betrothed), where the plague epidemic is faithfully described and provides the backdrop for several chapters.

OCLC records only 4 copies in North America (McGill, HSHSL Baltimore, National Library of Medicine and Illinois).
You may also be interested in...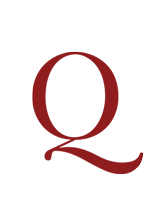 STATUTA COLLEGII DD.
Almae Urbis Medicorum ex antiquis Romanorum Pontificum bullis congesta, & hactenùs per Sedem Apostolicam recognita, & innovata. Mox ab Urbano Octavo confirmata, eorumdemque statutorum in Apostolicis litteris [!] inserctione corroborata. Demum à S. D. N. Clemente X. firmiùs consolidata, & novis auctariis amplificata.
the very rare enlarged and updated issue of the statutes of the medical faculty of Rome, a very rare and interesting document on its internal organization.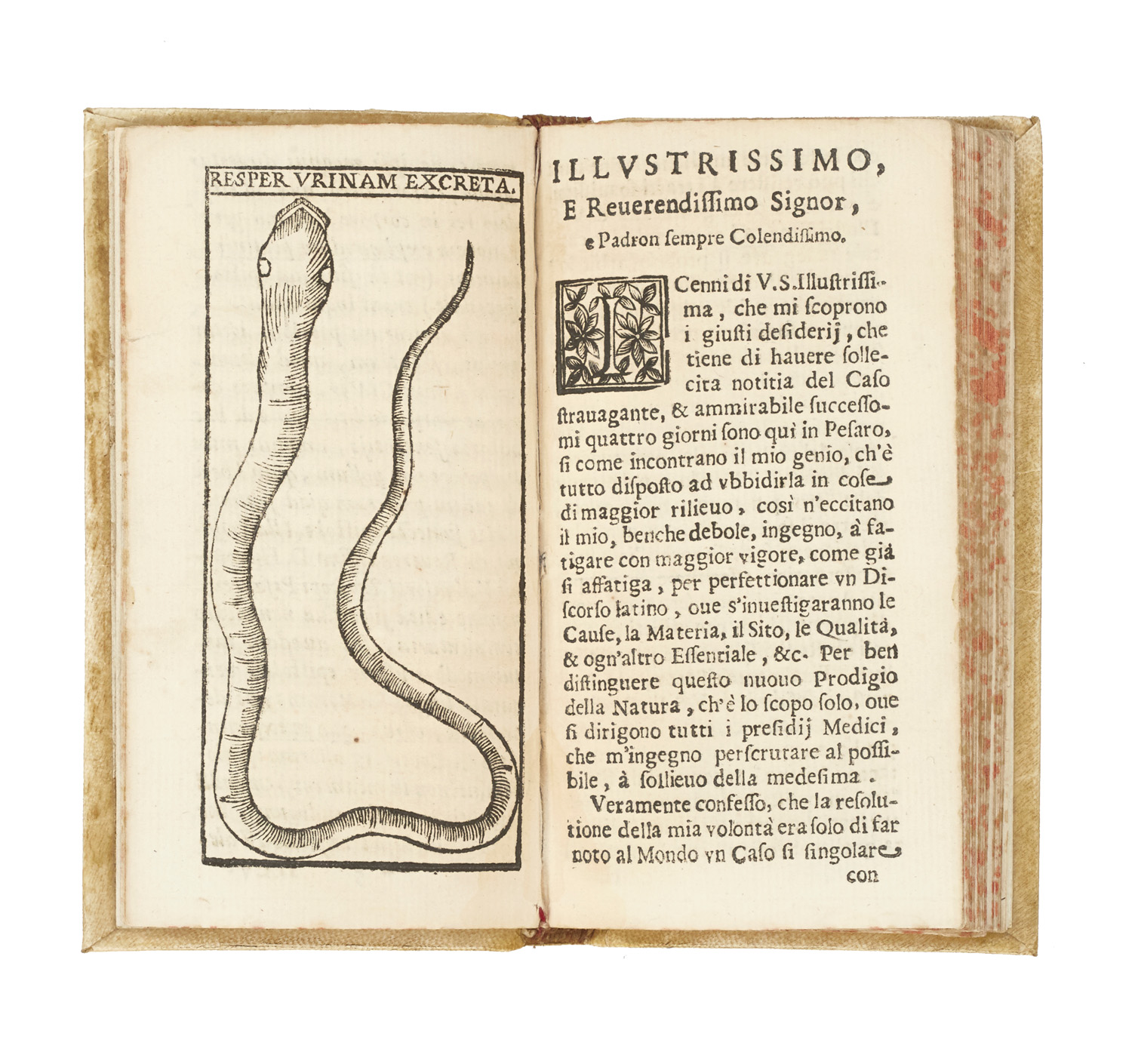 A WONDER WORM MARINIS, Dominico de.
Dissertatio philosophico-medica de re monstrosa à Capuccino Pisauri per urinam excreta. Plura de sanguinis grumis, polypis, serpentibus, ac praecipuè de vermibus in corpore humano procreatis non iniucunda complectens ...
First edition of this scarce dissertation on worms focussing on the extraordinary case of a capuchin preacher from Pesaro who in 1677 passed a 'monster' worm in his urine, which upon subsequent examination was declared to be a serpent. The Dissertatio begins with a prefatory letter in Italian by Alessandro Cocci discussing the case of the capuchin friar Stefano da Cammerino who for 13 months had suffered from kidney pains and bloody and lumpy urine. Following treatment by Cocci and Cesare Cesareo, Cammerino passed, with excruciating pain, a long thin worm through his urinary meatus, initially trying to pull it out, only to break it in two, and then passing the remainder, to his subsequent great relief. The worm caused much local interest and Cocci describes how it was initially put on display to satisfy the curious, before being examined under a microscope. The conclusion of this examination was that the 'prodigio della natura' passed by Cammerino was in fact a serpent.