A FAMOUS BAWD, AND POPE'S LOVERS
TANNER, Anodyne, M.D., pseud.
The Life of the late celebrated Mrs. Elizabeth Wisebourn, vulgarly call'd Mother Wybourn; containing secret Memoirs of several Ladies of the first Q---y, who held an Assembly at her House; together with her last Will and Testament … London: Printed for A. Moore … [1721?].
London: Printed for A. Moore … [1721?]
8vo., pp. vii, [1], 54; sheets E and F reversed by the binder, title-page and last page dusty, else a good copy, disbound.
£1850

Approximately:
US $2589
€2098
First edition of a scurrilous account of Elizabeth Wisebourn[e], a famous bawd, and the goings-on in the gilded apartments of her elegant London brothel in Drury-Lane. Born in 1653 and educated in Rome under the tuition of a Lady Abbess to whom 'she ow'd all that she knew of her Business', Elizabeth made the acquaintance of ladies of first rank on her return to London, setting up a House where they could consort in private with the greatest variety of gallants. She also maintained a supply of the latest anti-venereal nostrums (a medical theme underlies the main narrative). Although her clients, female and male, are concealed by dashes and invented names, they must have been readily recognized by readers of the day. As her business increased she joined forces with the opera manager John James Heidegger, and together they conceived scandalous masquerades 'to promote the Trade of her House'.

Among the amorous affairs of her 'society of ladies' are those of Monavaria and a Doctor, whose 'only Rival, if (which is much doubted) he has really any, is a Poet', unmistakeably Pope. George Sherburn identifies the lady as the Duchess of Buckinghamshire (The Early Career of Alexander Pope, p. 295). Pope figures again in the story of the lady who stabbed herself to death 'for the Love of Mr. P--pe', and as the author of Verses to the Memory of an unfortunate Lady, and there are other passing references.

Elizabeth died in 1720, and her 'Last Will and Testament', in the manner of Curll, includes bequests to her ladies ('her Daughters') of mourning rings and to Dr. Anodyne Tanner, her executor, of all her Nostrums.

Authorship is a puzzle. Richard Savage in his Author to be Lett (1729) credits it to one 'Dick Morley', but this would appear to be another pseudonym. Whoever did write this remarkable pamphlet had considerable literary flair and an intimate knowledge of the world of the rich and famous. The printer's name is also fictitious, A. or Anne Moore being widely used in the 1720s to conceal the printer of licentious pamphlets.

ESTC lists five copies in three British libraries, and seven copies in North America. Guerinot, pp. 80-82. For more about 'Mother' Wisebourne see Dan Cruickshank, the Secret History of Georgian London.
You may also be interested in...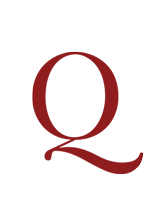 THE MADNESS OF KING GEORGE [MENDHAM, Thomas].
The wonder working Water-Mill displayed with its Apparatus, Appurtenances, Appendages, and Operations; or, the Mill to grind old People young; erected and practised by the well known Doctor, the learned philanthropic Friend of Farmer Hodge …
First and only edition, very rare, of this eccentric, provincially printed allegory: Pilgrim's Progress meets Tristram Shandy.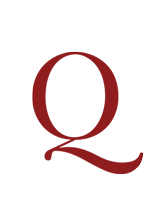 MILTON AGAINST THE BISHOPS [MILTON, John.]
Of Reformation. Touching Church-Discipline in England: and the Causes that hitherto have hindered it. Two Bookes, written to a Freind.
First edition of Milton's first prose work.