[THE OLD MAID.]
Six lithograph plates with verses below: 'When I was a girl of eighteen years old …'.
c. 1835?
Folio, c. 38.5 x 28 cm, unpaginated, no title-page; six unsigned black and white lithographs; untrimmed, stitched with pink silk ribbon, with the original drab front wrapper.
£750

Approximately:
US $1049
€855
Apparently unrecorded – an attractive illustrated edition of a popular slip-ballad, here reduced to 8 verses of the original 13.

When I was a girl of eighteen years old.
I was scornful as scornful could be;
I was taught to expect wit, wisdom and gold,
And nothing else would do for me …

Having rejected an ardent youth (too poor), a baronet (former tradesman), a duke (too old), and a dandy (too spendthrift), she finds herself now fifty-three. 'But I really think that some I rejected before, Would now do vastly well for me …'.

The flamboyant fashions on display here, with ballooning leg-of-mutton sleeves and heavily-decorated headwear, suggest a date in the mid-1830s.
You may also be interested in...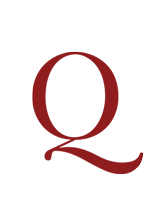 WITH CHARACTERS BY WEBSTER, DEKKER, AND DONNE OVERBURY, Sir Thomas.
Sir Thomas Overbury His Wife. With Additions of new Characters, and many other Witty Conceits never before printed. The sixteenth Impression.
Sixteenth edition of the most popular character book of the early seventeenth century.
FLORIOGRAPHY [POETRY.]
Anthology of manuscript floriographic poetry,
A collection of twenty-six apparently unpublished poems in manuscript, presented as an alphabetical acrostic. The poems express the perfection and the language of flowers – that is, the meaning embodied by each variety. Examples given here include ox-eye for patience, quince blossom for temptation, and yellow xanthiums for rudeness.