THICKNESSE, Philip.
A Year's Journey through France and Part of Spain.
Dublin, J. Williams, 1777.
Two vols, 8vo, pp. [ii], 295, [1] blank; 240; faint ink ownership inscriptions to the title page of both volumes, a good copy in contemporary speckled calf; joints of both volumes cracked, but cords firm, gilt morocco labels to the spine, extremities slightly bumped.
£175

Approximately:
US $244
€199
First Irish edition; an edition was published in Bath in the same year. 'Disappointed in the expectation of falling heir to some property, 1775, "driven out of his own country with eight children in his train," he removed himself to Spain, where he thought he could live more cheaply than in England. This trip employed him until November, 1776, and produced the above book' (Cox). As well as recounting Thicknesse's own experiences, the work also contains advice for would-be visitors to France, for instance discouraging men from taking attractive wives to Paris (lest they be corrupted by the local ladies, famed for their rather slapdash take on marital fidelity and for their equally licentious husbands). Boswell records being recommended the book by Dr Johnson on 3rd April 1778.

Philip Thicknesse (1719–1792) travelled throughout his life and wrote widely about his experiences in Georgia, Jamaica and Continental Europe. Thicknesse was also a friend and patron of Gainsborough, and credited himself with being the original discoverer of the artist's genius.

Cox, A Reference Guide to the literature of travel I, pp. 148-9.
You may also be interested in...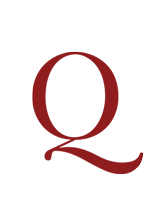 RARE AIRS [BALLARD, Robert.]
VII. livre d'airs de differents autheurs à deux parties.
First edition; very rare. This is the seventh instalment in the remarkable series Livres d'airs de differents autheurs à deux parties which had been initiated by the music publisher Robert Ballard (III) in 1658 and which was to end, thirty-seven volumes later, in 1694.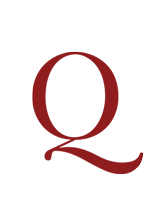 MEURSIUS, Joannes.
Rerum Belgicarum libri quatuor. In quibus Ferdinandi Albani sexennium, belli Belgici principium. Additur quintus, seorsim anteà excusus, in quo induciarum historia; & eiusdem belli finis.
First edition. The first four books narrate the repressive governorship of the duke of Alva (1567–73), who was sent to the Netherlands to secure Spanish rule after the collapse of the rebellion of 1566–67. An earlier version of the fifth book, which ends with the truce agreed in 1609 between Spain and the United Provinces, had appeared as Rerum Belgicarum liber unus in 1612, but was withdrawn in the face of vehement criticism. The author, a classical scholar and close friend of Grotius, was appointed historiographer to the States General in 1611 and was tutor to Oldenbarnevelt's sons.