THICKNESSE, Philip.
A Year's Journey through France and Part of Spain.
Dublin, J. Williams, 1777.
Two vols, 8vo, pp. [ii], 295, [1] blank; 240; faint ink ownership inscriptions to the title page of both volumes, a good copy in contemporary speckled calf; joints of both volumes cracked, but cords firm, gilt morocco labels to the spine, extremities slightly bumped.
£175

Approximately:
US $233
€199
First Irish edition; an edition was published in Bath in the same year. 'Disappointed in the expectation of falling heir to some property, 1775, "driven out of his own country with eight children in his train," he removed himself to Spain, where he thought he could live more cheaply than in England. This trip employed him until November, 1776, and produced the above book' (Cox). As well as recounting Thicknesse's own experiences, the work also contains advice for would-be visitors to France, for instance discouraging men from taking attractive wives to Paris (lest they be corrupted by the local ladies, famed for their rather slapdash take on marital fidelity and for their equally licentious husbands). Boswell records being recommended the book by Dr Johnson on 3rd April 1778.

Philip Thicknesse (1719–1792) travelled throughout his life and wrote widely about his experiences in Georgia, Jamaica and Continental Europe. Thicknesse was also a friend and patron of Gainsborough, and credited himself with being the original discoverer of the artist's genius.

Cox, A Reference Guide to the literature of travel I, pp. 148-9.
You may also be interested in...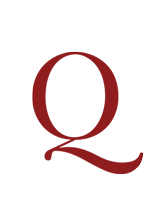 LEVI, Leone.
Manual of the mercantile law of Great Britain and Ireland: comprising[:] international commerce. Restraints on trade: patents. Copyright. Joint-stock and banking companies. The law of partnerships. Bills of exchange. With remarks on partnership with limited liability.
First edition. 'The present volume contains the laws which affect international commerce, individuals who exercise the mercantile profession, partnerships and companies formed for commercial or banking operations, and the most useful of all mercantile instruments, bills of exchange and promissory notes' (preface).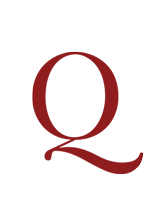 MIRABEAU, Honoré Gabriel Riquetti, comte de.
De la Banque d'Espagne, dite de Saint-Charles.
First edition. McCulloch describes De la Banque D'Espagne as an "energetic remonstrance against the establishment of the bank in question, which had the consequences foretold by Mirabeau" (McCulloch, p. 188). The second work is a letter on the same subject often found bound up together.