NAVY WARRANT
[TIMBER.]
To our worthy friends [Sr Edward Fuss Knt, John Smith, John Stevens, Silvanus Wood and William Selwin Esqrs] Justices of the Peace in the County of [Gloucester] or any two of them …
[2 April 1667]
Part-printed form, folio, completed in manuscript, signed at the foot by William Brouncker, John Mennes and William Batten, with their wax seals; on a bifolium with a manuscript docket label; creased where folded, edges thumbed outer faces worn and dusty, old tape repairs to verso.
£650

Approximately:
US $888
€757
Added to your basket:
To our worthy friends [Sr Edward Fuss Knt, John Smith, John Stevens, Silvanus Wood and William Selwin Esqrs] Justices of the Peace in the County of [Gloucester] or any two of them …
Unrecorded(?) part-printed warrant; pursuant to the Act for providing carriage by land and by water for the use of his Majesties Navy and Ordnance, the parties names above are requested to provide fourteen carriages to Daniel Furzer for the transport of two hundred loads of timber from 'in and about the parishes of Barckley [Berkeley] and Uly [Uley]' unto Berkeley Pill and Frampton Pill on the Severn. The request came in the closing months of the Second Anglo-Dutch War, when the financial position of the Navy was increasingly desperate.

The mathematician William Brouncker, a friend of Pepys, had been asst. comptroller to the Treasurer of the Admiralty since December 1666. Mennes and Batten were thorns in Pepys's side.
You may also be interested in...
MENDELSSOHN, Moses.
Jerusalem oder über religiöse Macht und Judenthum.
First posthumous edition, originally published in 1783 by Friedrich Maurer in Berlin, of this later work by Mendelssohn (1729–1786), in which he supports religious and political toleration, and advocates separation of church and state and civil equality for Jews. The work was reprinted as recently as 2001.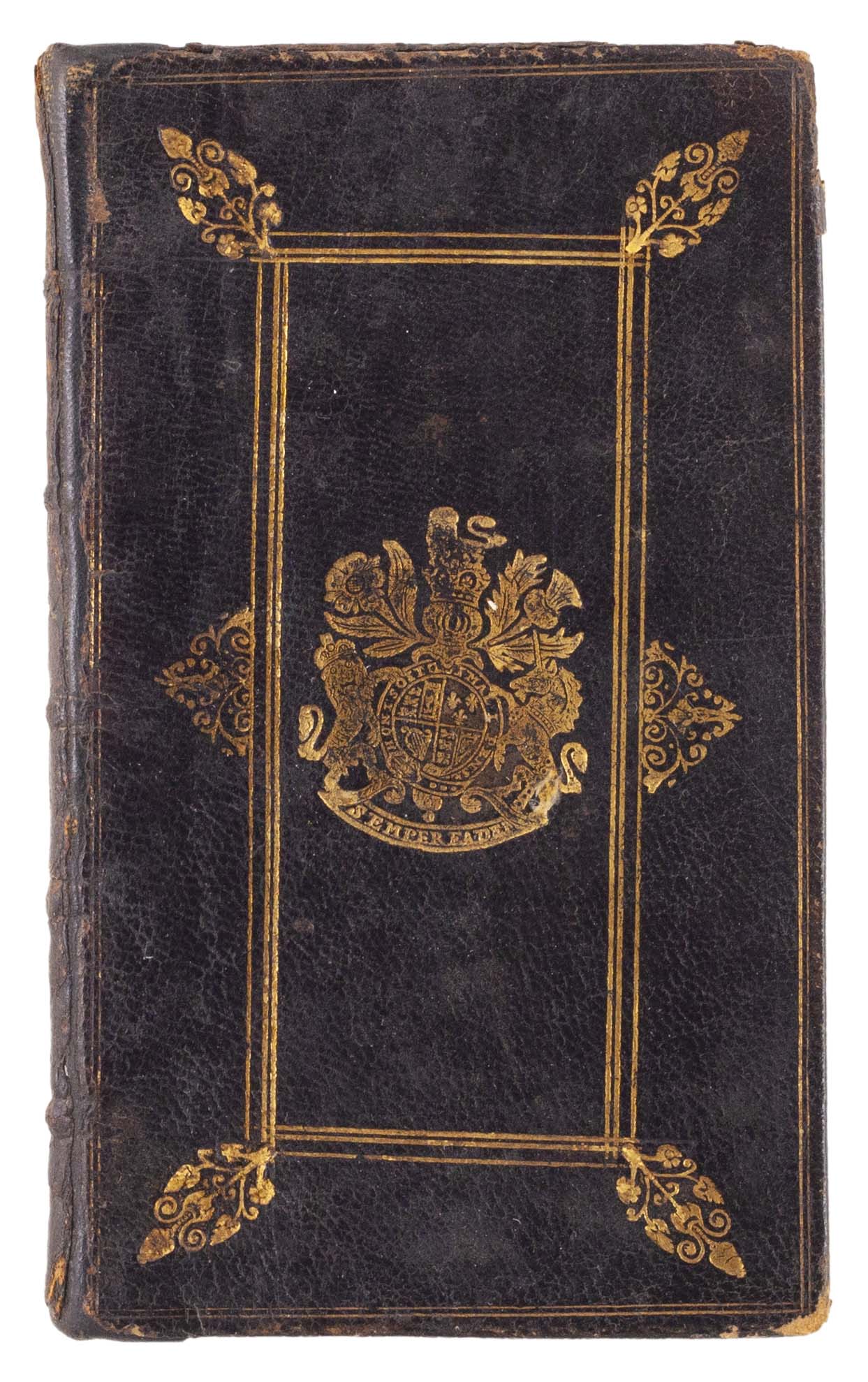 [TREASON.]
A Collection of the several Statutes and Parts of Statutes now in Force relating to High Treason and Misprision of High Treason.
First edition, published shortly after the Treason Act 1708, in its contemporary binding. Issued following the revision of laws relating to high treason following the Union of 1707, the texts were printed by the printers to Queen Anne and are often found in black morocco bindings to this design, with her arms blocked on each board. The tools used for the corner-pieces, however, vary between copies.