TOMS, William.
Thirty-six new original and practical designs for chairs, adapted for the Drawing and Dining Room, Parlour and Hall …
Bath, W. Evans, [c. 1830].
4to (273 x 215 mm.), lithographed throughout, with title-page and 36 plates, each showing one chair, in excellent condition; original cloth backed printed boards, spine rebacked with original cloth laid down.
£1650

Approximately:
US $2213
€1882
A fine and rare furniture pattern book by William Toms, 'carver in general' at Bath. He is recorded as having worked on 'turning balusters' at Longleat House for Lord Bath in c. 1815. The pattern book offered here indicates that he had grander ambitions than just be a jobbing tradesman. Toms attempted to show his design versatility and competent cabinet maker skills showing chairs with richly carved or turned decorations. The first twelve chairs are in the 'French modern style', followed by a number of chairs in Louis XVI style, then neo-gothic inspired hall chairs, and finally ten chairs in late English Regency design.

Toms engaged the services of the lithography printer Joseph Holloway and probably issued the plates privately and distributed them to potential clients. How successful this was we do not know. But the pattern book caught the eye of the enterprising printer, bookseller, and stationer William Evans, 'who has purchased all the remaining copies' (thus stated on the printed boards) and re-issued the plates. The few copies in institutional libraries have mostly the Evans issue, variously dated between c. 1825 (V&A) and 183? (Winterthur); only the Getty and Redwood seem to have the original issue.

COPAC locates copies at the British Library, Oxford, and V&A; while OCLC locates copies at Winterthur, Cleveland Public, University of California, Yale, and Virginia Historical Society.
You may also be interested in...
PLATES BY HOLLAR [HOLLAR.]
The Office of the Holy Week according to the Missall and Roman Breviary. Translated out of French with a new and ample Explanation taken out of the Holy Fathers, of the Mysteries, Ceremonies, Gospels, Lessons, Psalms, and of all that belongs to his Office. Enricht with many Figures.
First edition of the French Catholic liturgy in English for the two weeks from Palm Sunday to Quasimodo or Low Sunday, translated and with a dedication and explanatory footnotes by Sir Walter Kirkham Blount.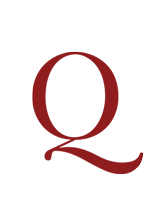 RAWLET, John.
Poetick Miscellanies …
First edition. Writing from the isolation of Newcastle, then a rural parish in fell country, Rawlet developed a mode of religious and descriptive poetry distinctly out of step with his own age, as is acknowledged by the editor in a verse preface: 'Reader, expect not here, the filth of th' Stage, / Poems that please, but more debauch the Age.' Rawlet's poems, such as 'On a great Thunder and Storm', 'On a Cross with a Crown upon it, in Burton, betwixt Lancashire and Kendale', and 'On the sight of Furness Fells', while looking back to Herbert in their weaving of the spiritual and the physical, please more by their anticipation of the topographical and sentimental concerns of the succeeding century.