TOMS, William.
Thirty-six new original and practical designs for chairs, adapted for the Drawing and Dining Room, Parlour and Hall …
Bath, W. Evans, [c. 1830].
4to (273 x 215 mm.), lithographed throughout, with title-page and 36 plates, each showing one chair, in excellent condition; original cloth backed printed boards, spine rebacked with original cloth laid down.
£1650

Approximately:
US $2301
€1878
A fine and rare furniture pattern book by William Toms, 'carver in general' at Bath. He is recorded as having worked on 'turning balusters' at Longleat House for Lord Bath in c. 1815. The pattern book offered here indicates that he had grander ambitions than just be a jobbing tradesman. Toms attempted to show his design versatility and competent cabinet maker skills showing chairs with richly carved or turned decorations. The first twelve chairs are in the 'French modern style', followed by a number of chairs in Louis XVI style, then neo-gothic inspired hall chairs, and finally ten chairs in late English Regency design.

Toms engaged the services of the lithography printer Joseph Holloway and probably issued the plates privately and distributed them to potential clients. How successful this was we do not know. But the pattern book caught the eye of the enterprising printer, bookseller, and stationer William Evans, 'who has purchased all the remaining copies' (thus stated on the printed boards) and re-issued the plates. The few copies in institutional libraries have mostly the Evans issue, variously dated between c. 1825 (V&A) and 183? (Winterthur); only the Getty and Redwood seem to have the original issue.

COPAC locates copies at the British Library, Oxford, and V&A; while OCLC locates copies at Winterthur, Cleveland Public, University of California, Yale, and Virginia Historical Society.
You may also be interested in...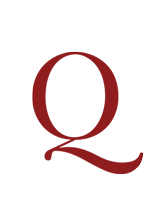 [MANDEVILLE, Bernard].
The Fable of the Bees: or, private Vices, publick Benefits. With an Essay on Charity and Charity-Schools. And a Search into the Nature of Society. The third Edition. To which is added a Vindication of the Book from the Aspersions contain'd in a Presentment of the Grand-Jury of Middlesex, and an abusive Letter to Lord C.
Third edition (according to the publisher's reckoning), and the last lifetime edition to add new material. The poem that forms the core of this book was first published in 1705 under the title The Grumbling Hive: or Knaves Turn'd Honest. It was reprinted twice in 1714 as The Fable of the Bees [Part I] with a prose 'Enquiry into the Origin of Moral Virtue' and twenty short prose discourses entitled 'Remarks'. In 1723 a 'second' edition was published, with 'Remarks' enlarged and two new essays, 'On Charity and Charity Schools' and 'A Search into the Nature of Society'. The 1723 edition attracted much controversy; in response Mandeville wrote a 'Vindication', included for the first time here. This 'third' edition also has some stylistic changes, and an expanded preface. Apart from one 12mo. (1729), subsequent lifetime editions (1725, 1728, 1732) are paginary reprints of this one with minor revision.
ONE OF 50 COPIES PARKER, Thomas Netherton.
Leaves out of the book of a country gentleman.
First and only edition of this very rare privately published compilation by Parker of his mostly unpublished farm and estate experiments and inventions. This copy with bold mss. presentation by Parker on the front cover: 'The Earl of Powis, From the Author'. The title-page informs that 'A hundred Copies only were published – 50 for distribution, and 50 for sale at 10s. each'.