[TOPSELL, Edward, and PLINY the Elder.] BYRNE, M. St Clare (editor).

The Elizabethan Zoo: A Book of Beasts, both fabulous and authentic.
Cambridge, W. Lewis at the University Press, for London, Frederick Etchells & Hugh MacDonald, 1926.
Large 8vo, pp. [2 (blank)], xiv, 171, [1], with folding map after Ortelius; woodcut illustrations throughout; printed on mould-made Van Gelder paper; in publisher's blue buckram-backed boards with patterned-paper sides, spine lettered directly in gilt, uncut with deckle-edges, opened by hand; spine sunned and top-edge dust-stained, a few minor bumps, nonetheless a good copy.
£75

Approximately:
US $103
€86
Added to your basket:
The Elizabethan Zoo: A Book of Beasts, both fabulous and authentic.
Limited edition, numbered 304 of 525 copies. 'This is not a "child's book of bad beasts": it is composed of selections from the most serious and substantial books of zoology that were available for educated Englishmen in Shakespeare's day. Designed originally to edify, to lead men to "passe away the Sabbaoths in heavenly meditations upon earthly creatures," these books contain much to amuse and entertain the modern reader. They represent the real beginning of modern zoology, yet there is in them a sufficient residuum of mediaeval credulity, anecdote and legendary lore to delight the twentieth century with their quaintness and comicality.' (Introduction).

The images and text are collected from three early seventeenth-century English works, Topsell's Historie of foure-Footed Beastes of 1607 and Historie of Serpents of the following year, as well as Philemon Holland's translation of Pliny's Natural History, published in 1601. The map, showing Iceland surrounded by sea-creatures, is drawn from Ortelius's Theatrum orbis terrarium.
You may also be interested in...
[WILKES, John.] [CRADOCK, Joseph.]
The Life of John Wilkes, Esq; in the manner of Plutarch. Being a specimen of a larger work. The second edition, revised and corrected.
Second edition of a satirical 'biography' of Wilkes, published in the same year as the first; Cradock, whose windows had been broken by a Wilkite mob earlier in the year, ironically praises Wilkes's many remarkable achievements.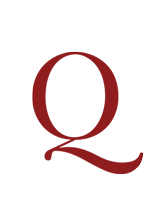 [HOWARD, John.] AIKIN, John.
A View of the character and public services of the late John Howard, Esq. LL.D. F.R.S.
First edition of this biography of the philanthropist and prison reformer John Howard (1726?–1790), by his friend and editorial assistant John Aikin. 'This useful biography went through three English editions, and it was also translated into German and French. Its value lies mainly in its factual detail, for it contains letters and other information not subsequently available. Besides this, it is a personal memoir' (Southwood, p. 11).