TRUBETZKOY, Nikolai Sergeevich.
Das morphonologische System der russischen Sprache.
Prague, Jednota československých matematiků a fysiků, 1934.
Large 8vo, pp. 94, [2] blank; a very good copy, uncut and unopened in the original printed wrappers.
£350

Approximately:
US $425
€383
Added to your basket:
Das morphonologische System der russischen Sprache.
First edition, published as the second part of Description phonologique du russe moderne; the first part, Roman Jakobson's 'Phonologie général du mot', was published later.

'The Prague school was a group of Czech and other scholars … doctrinally centred round Prince Nikolai Trubetzkoy [1890–1938], a professor in Vienna 1923–38, Vilem Mathesius, and Roman Jakobson, which held regular meetings and published Travaux du cercle linguistique de Prague. Their main interest lay in phonological theory, and the most important work associated with the school was Trubetzkoy's Grundzüge der Phonologie (principles of phonology), on which he was working up to his death' (Robins, p. 229).
You may also be interested in...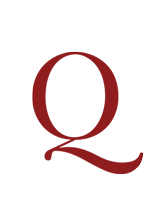 LUNACHARSKI, Anatoli Vasilyevich.
Lenin (Ocherki).
Rare first edition of this assembly of three speeches by the Marxist philosopher, playwright, literary critic and the first Soviet people's commissar for education. The first was given at Lenin's funeral, the second speech is on Lenin and the youth, the last on Lenin and art. Unlike other Bolsheviks Lunacharski supported avant-garde and radical modernist tendencies in Russian art. The Macmillan Encyclopedia of Philosophy calls him a Nietzschean Marxist.
LINDSETH, Jon A., and Alan TANNENBAUM, eds.
Alice in a World of Wonderlands: the Translations of Lewis Carroll's Masterpiece.
This is the most extensive analysis ever done of translations of any single English language novel. On 4 October 1866 Charles Lutwidge Dodgson/Lewis Carroll wrote to his publisher Macmillan stating "Friends here [in Oxford] seem to think that the book is untranslatable." But his friends were wrong, as this book shows with translations in 174 languages.