TRUBETZKOY, Nikolai Sergeevich.
Das morphonologische System der russischen Sprache.
Prague, Jednota československých matematiků a fysiků, 1934.
Large 8vo, pp. 94, [2] blank; a very good copy, uncut and unopened in the original printed wrappers.
£350

Approximately:
US $464
€398
First edition, published as the second part of Description phonologique du russe moderne; the first part, Roman Jakobson's 'Phonologie général du mot', was published later.

'The Prague school was a group of Czech and other scholars … doctrinally centred round Prince Nikolai Trubetzkoy [1890–1938], a professor in Vienna 1923–38, Vilem Mathesius, and Roman Jakobson, which held regular meetings and published Travaux du cercle linguistique de Prague. Their main interest lay in phonological theory, and the most important work associated with the school was Trubetzkoy's Grundzüge der Phonologie (principles of phonology), on which he was working up to his death' (Robins, p. 229).
You may also be interested in...
MUSSI, Antonio.
Disegno di lezioni e di ricerche sulla lingua ebraica. Prefazione recitata nella adunanza della R. Università di Pavia ildi xxi di Marzo l'a mdccxcii da Antonio Mussi sacerd. obl. della congr. de SS. Ambr. e Carlo R. Prof. di teol. dogm. e di lingua ebr. Aggiuntari la versione del I. Cantico di Mose dall' ebr. in versi ital., e lat., con note.
First edition of this rare history of the Hebrew language. Including a preface delivered as a lecture at the University of Pavia, the first part of the work discusses Hebrew grammar, noting its consanguinity with other Eastern languages, including Greek, Syriac, Ethiopic and Arabic. Choosing standard Latin phrases, Mussi discusses the points of grammar involved in their translation into (transliterated) Hebrew. The remainder of the work comprises the first song of Moses in Hebrew with a parallel Italian verse translation, followed by a further translation into Latin verse, and an extensive commentary which draws on other Semitic languages.

Antonio Mussi (1751-1810) was Professor of Oriental Languages at Padua University and director of the Ambrosian Library.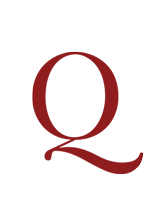 BAILEY, Samuel.
Discourses on various subjects; read before literary and philosophical societies.
First edition. Samuel Bailey (1791–1870), known as the 'Hallamshire Bentham', was the author of one of the most important treatises on the theory of value in the Ricardian period, A Critical Dissertation on the Nature, Measures, and Causes of Value (1825).