TRUBETZKOY, Nikolai Sergeevich.
Das morphonologische System der russischen Sprache.
Prague, Jednota československých matematiků a fysiků, 1934.
Large 8vo, pp. 94, [2] blank; a very good copy, uncut and unopened in the original printed wrappers.
£350

Approximately:
US $466
€389
Added to your basket:
Das morphonologische System der russischen Sprache.
First edition, published as the second part of Description phonologique du russe moderne; the first part, Roman Jakobson's 'Phonologie général du mot', was published later.

'The Prague school was a group of Czech and other scholars … doctrinally centred round Prince Nikolai Trubetzkoy [1890–1938], a professor in Vienna 1923–38, Vilem Mathesius, and Roman Jakobson, which held regular meetings and published Travaux du cercle linguistique de Prague. Their main interest lay in phonological theory, and the most important work associated with the school was Trubetzkoy's Grundzüge der Phonologie (principles of phonology), on which he was working up to his death' (Robins, p. 229).
You may also be interested in...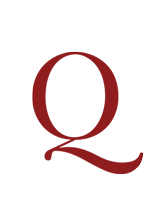 'THE CELEBRATED MASTER OF ELOCUTION' (BOSWELL) WALKER, John.
Hints for Improvement in the Art of Reading ...
First edition. The future lexicographer John Walker (1732-1807) left grammar school and then absconded from an apprenticeship to join a succession of provincial theatre companies. Garrick hired him in 1754 and for the next four years he performed a number of mainly minor parts at Drury Lane. In 1758 Walker and his wife were engaged to join the new Crow Street Theatre in Dublin. After further engagements there and at Covent Garden and Bristol he quit the stage in 1768 and turned to teaching elocution, first at a school in Kensington Gravel Pits (now Notting Hill Gate), then as a tutor and peripatetic lecturer.
GISBERT, Mateo.
Diccionario Español – Bagobo compuesto por el P. Mateo Gisbert de la Compañia de Jesús.
First edition of this Spanish – Bagobo language dictionary, including a brief grammar, by the Jesuit missionary Mateo Gisbert, published just six years before Spanish rule in the Philippines was ended by the 1898 Treaty of Paris. Bagobo is a language of the southern Philippines spoken in the Davao del Sur province of the island of Mindanao. The Diccionario was the result of twelve years study by Gisbert among the Bagobo people. He refers in his prologue to the challenges facing missionaries in Mindanao due to 'la babélica confusión de lenguas que hablan sus habitantes'.