AGAINST THE 'IMAGINARY DANGER' POSED BY FOREIGNERSIN SWEDISH
TUCKER, Josiah.
Betydande frågor om handelen, wid tilfålle af de motsäjelser, som skedde emot den sista billen, om utlänningars naturalisation [Reflections on the expediency of a law for the naturalisation of foreign Protestants].
Stockholm, Jon. G. Langes [colophon: N. v. Oelreich], 1763.
8vo, pp. 55, [1, blank]; some foxing to initial and final leaves, title dust-soiled, edges chipped, but a good copy, uncut, unbound, paper strip on spine.
£450

Approximately:
US $559
€498
Added to your basket:
Betydande frågor om handelen, wid tilfålle af de motsäjelser, som skedde emot den sista billen, om utlänningars naturalisation [Reflections on the expediency of a law for the naturalisation of foreign Protestants].
First Swedish edition, scarce, of this history on the treatment of foreign residents in Britain, Reflections on the Expediency of a Law for the Naturalization of Foreign Protestants (1751–1752). This book comprises only the main body of Part II (1752), 'Important Queries occasioned by The Rejection of the late Naturalization Bill', with Part II's original 'Preparatory Discourse' truncated to a succinct preface and omitting the appendix.

In Britain the question of the naturalization of foreigners had been controversial for over a hundred years. The government wished to encourage the immigration of European Protestants, but public opinion was xenophobic. An Act to facilitate their immigration was passed in 1708 and then repealed in 1711. In 1751 Robert Nugent's bill, similar to that of 1708, was considered, but again public opinion was so strongly against it that it was not passed.

Tucker, in this work, supports the government initiative. In Part I "he sketches the policy of the government toward aliens from the Middle Ages... showing how narrow commercial and sectarian interests had played upon the traditional national prejudice against foreigners, which he calls 'the epidemical disorder of the country'" (Schuyler, Josiah Tucker,p. 19). In the second part he deals with various objections which had been made to the bill, such as that immigration would raise unemployment, and that the influx of foreigners would corrupt British morals. He argues against these points that unemployment is caused not by overpopulation but by impediments to the circulation of labour which would be removed if the country were less sparsely inhabited; and that British morals, far from being endangered by the foreigners, were so bad that it was the foreigners who were in danger of being corrupted.

Tucker pays tribute to Francis Bacon, William Petty, William Temple, Josiah Child, Algernoon Sidney and others, and his work continues in the same vein as theirs, which 'contributed much to cure the Nation of their old Aversion to Foreigners, especially the most useful Part of them, Merchants and Mechanicks'.

Not in COPAC. WorldCat lists only 2 copies, both at National Library of Sweden.

For the original edition, see Black 55 and 81; Einaudi 5758; Goldsmiths' 8669; Higgs 70; Kress 5172.

You may also be interested in...
THE STATISTICS OF DEBAUCHERY [BARNAUD, Nicolas].
Le Cabinet du Roy de France, dans lequel il y a trois perles precieuses d'inestimable valeur: par le moyen desquelles sa Majesté s'en va le premier monarque du monde, & ses sujets du tout soulagez.
First edition, first issue, of this harsh criticism of the debauched church and rotten nobility and the resulting bad finances of France, anonymously published by a well-travelled Protestant physician, and writer on alchemy who was to become an associate of the reformer Fausto Paolo Sozzini, better known as Socinus, the founder of the reformist school influential in Poland. Barnaud was accused of atheism and excommunicated in 1604. He is one of the real historical figures, on which the Doctor Faustus legend is based.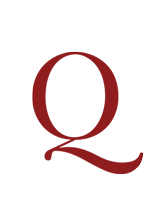 [SOCIETY OF ARTISTS.]
A Catalogue of the Pictures, Sculptures, Models, Designs in Architecture, Drawings, Prints, &c. Exhibited by the Society of Artists of Great-Britain, at their New Room, near Exeter-Exchange, Strand. April the twenty-fifth, 1774, the fifteenth Year of exhibiting …
First edition of the Catalogue for the selling exhibition of 1774. The Society of Artists emerged in 1760 as a loose association of artists, including Joshua Reynolds and Francis Hayman, who wanted greater control over exhibitions of their work than they experienced under William Shipley's Society of Arts (est. 1754). They held an alternative exhibition in London, May 1761, and in 1765 obtained a Royal Charter as the 'Incorporated Society of Artists of Great Britain'. By 1774, however, the leading artists had joined the more prestigious Royal Academy, founded in 1769, although there are still examples here of paintings contributed by George Stubbs ('A portrait of a horse') and Joseph Wright of Derby (his celebrated 'The old man and death').