AGAINST THE 'IMAGINARY DANGER' POSED BY FOREIGNERSIN SWEDISH
TUCKER, Josiah.
Betydande frågor om handelen, wid tilfålle af de motsäjelser, som skedde emot den sista billen, om utlänningars naturalisation [Reflections on the expediency of a law for the naturalisation of foreign Protestants].
Stockholm, Jon. G. Langes [colophon: N. v. Oelreich], 1763.
8vo, pp. 55, [1, blank]; some foxing to initial and final leaves, title dust-soiled, edges chipped, but a good copy, uncut, unbound, paper strip on spine.
£450

Approximately:
US $580
€520
Added to your basket:
Betydande frågor om handelen, wid tilfålle af de motsäjelser, som skedde emot den sista billen, om utlänningars naturalisation [Reflections on the expediency of a law for the naturalisation of foreign Protestants].
First Swedish edition, scarce, of this history on the treatment of foreign residents in Britain, Reflections on the Expediency of a Law for the Naturalization of Foreign Protestants (1751–1752). This book comprises only the main body of Part II (1752), 'Important Queries occasioned by The Rejection of the late Naturalization Bill', with Part II's original 'Preparatory Discourse' truncated to a succinct preface and omitting the appendix.

In Britain the question of the naturalization of foreigners had been controversial for over a hundred years. The government wished to encourage the immigration of European Protestants, but public opinion was xenophobic. An Act to facilitate their immigration was passed in 1708 and then repealed in 1711. In 1751 Robert Nugent's bill, similar to that of 1708, was considered, but again public opinion was so strongly against it that it was not passed.

Tucker, in this work, supports the government initiative. In Part I "he sketches the policy of the government toward aliens from the Middle Ages... showing how narrow commercial and sectarian interests had played upon the traditional national prejudice against foreigners, which he calls 'the epidemical disorder of the country'" (Schuyler, Josiah Tucker,p. 19). In the second part he deals with various objections which had been made to the bill, such as that immigration would raise unemployment, and that the influx of foreigners would corrupt British morals. He argues against these points that unemployment is caused not by overpopulation but by impediments to the circulation of labour which would be removed if the country were less sparsely inhabited; and that British morals, far from being endangered by the foreigners, were so bad that it was the foreigners who were in danger of being corrupted.

Tucker pays tribute to Francis Bacon, William Petty, William Temple, Josiah Child, Algernoon Sidney and others, and his work continues in the same vein as theirs, which 'contributed much to cure the Nation of their old Aversion to Foreigners, especially the most useful Part of them, Merchants and Mechanicks'.

Not in COPAC. WorldCat lists only 2 copies, both at National Library of Sweden.

For the original edition, see Black 55 and 81; Einaudi 5758; Goldsmiths' 8669; Higgs 70; Kress 5172.

You may also be interested in...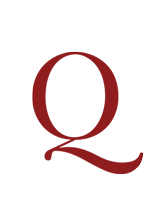 PEACOCK'S LAST AND MOST AMBITIOUS POEM PEACOCK, Thomas Love.
Rhododaphne: or the Thessalian Spell. A Poem.
First edition. A mythological narrative set in ancient Thessaly, Rhododaphne tells the story of the shepherd boy Anthemion, in love with the mortal girl Calliroë, and of the nymph Rhododaphne, who carries him off to her enchanted palace. When Rhododaphne is destroyed by Heavenly or Uranian love – pure passion for the good and the beautiful – the mortal lovers are reunited.
[ITALIAN.]
[BOOK OF COMMON PRAYER.] Il Libro delle Preghiere publiche ed Amministrazione de Sacramenti, ed altri Riti e Cerimonie della Chiesa, secondo l'Uso della Chiesa Anglicana; insieme col Saltero over i Salmi di David, come hanno da esser recitati nelle Chiese. E la Forma e Modo di fare, ordinare e consacrare Vescovi, Presbiteri e Diaconi.
First edition of the first translation of the Book of Common Prayer into Italian. The project was begun by Edward Browne while chaplain to Sir John Finch in Constantinople, perhaps incorporating an earlier, unpublished translation by William Bedell (the manuscript being listed in Griffiths' Bibliography of the Book of Common Prayer as Italian 1). Back in London, the work was completed by the Italian émigré merchant Giovan-Battista Capello (John Capell), a friend of Hobbes.