TUNBRIDGE WELLS.
The Tunbridge Wells Guide; or an Account of the ancient and present State of the Place, to which is added a particular Description of the Towns and Villages, Gentlemens Seats, Remains of Antiquity, Founderies, &c. &c. within the Circumference of sixteen Miles.
Tunbridge Wells, Printed and sold by J. Sprange, at his Circulating Library. Sold also in London, by Rivington Booksellers … '1786' [but some contents dated 1787]
12mo., pp. [12], ii, 48, 45-60, [2], 49-112, xii, 113-320; with an engraved frontispiece by Walker after J. Roberts of 'A Perspective View of Tunbridge Wells Walks' [the Pantiles], an engraved vignette on the title, engraved dedication page, seven other engraved plates of local sights (dated 1782-7, four folding) and a folding 'Table of Distances' with a pasted cancel over the legend and imprint; 'A Description of Tunbridge Wells' has a separate title-page dated 1785 (p. 79), the inserted quire *P (pp. i-xii) contains mention of a death in 1787; pp. 317-20 are advertisements for maps, books and medicines; pp. 256-7 stained at inner margin; contemporary sprinkled calf, red morocco label; armorial bookplate of Sir Richard van den Bempde Johnstone, Bt. (1732-1807); a fine copy.
£500

Approximately:
US $702
€570
The Tunbridge Wells Guide apparently first appeared in 1780; reissues and/or new editions, partly from standing type, with variously erratic pagination and a steady accretion of content, appeared throughout the 1780s and 1790s. 'The hurry in putting this to the press,' an ingenuous Preface explains, 'may have subjected it to some few errors'. The text under the pasted cancel on the 'Table of Distances' shows that it was taken from The Kentish Companion, printed at the [King's] Arms Printing Office in Canterbury in 1785.

The first section of the Guide is a short history of the town compiled from various sources and including 'General Rules laid down, by an able Physician' for taking the waters (pp. 69-78). Monumental inscriptions, descriptions of local parishes and lists of the pictures at Penshurst, Knole, Mereworth and Glassenbury are followed by 'Anecdotes', a list of lodging houses and tables for 'The Going-out and Coming-in of the Stage Coaches'.
You may also be interested in...
CARDONNEL, Adam de.
Picturesque Antiquities of Scotland [I–II] …
First edition, the very rare issue with the plates in sepia, printed directly onto thick wove paper.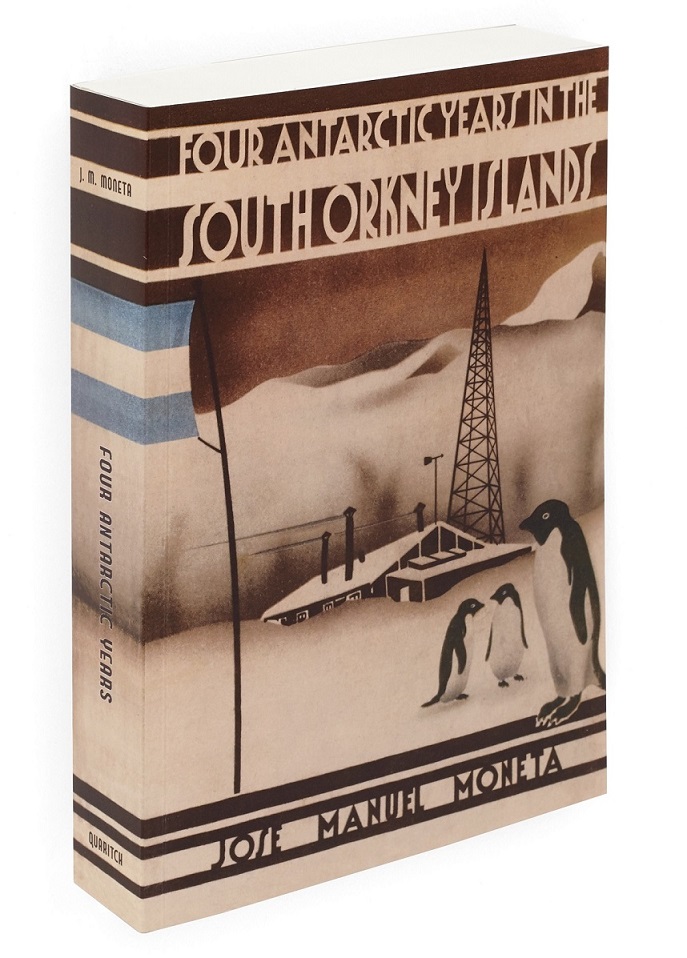 MONETA, José Manuel, and Robert Keith HEADLAND, ed..
Four Antarctic Years in the South Orkney Islands: an Annotated Translation of 'Cuatro Años en las Orcadas del Sur'.
One man's fascinating record of four winters in the Antarctic during the 1920s, the period of transition from the isolation of the Heroic Age to the beginnings of radio communication with the world outside.