TURGENEV, Ivan Sergeevich.
Sochineniia… (1844-1874.) Izdanie brat'ev Salaevykh. Chast' pervaia [-vos'maia] [Works… (1844-1874). Edited by the Salaev brothers. Part 1 [-8]].
Moscow, Grachev, 1874
8 vols. bound in four, 8vo, mounted engraved portrait frontispiece by Rajon to vol. 1; light spotting and browning, ownership signature to titles; a very good copy in publisher's green cloth stamped in gilt on upper covers, dark green morocco spines gilt.
£2750

Approximately:
US $3835
€3131
A handsome set of this rare lifetime edition of Turgenev's works, the fourth to be published by the Moscow booksellers Ivan and Fyodor Salaev. This edition includes for the first time two of Turgenev's later prose works, Spring Torrents (1873) and the autobiographical story Punin and Baburin (1874).
You may also be interested in...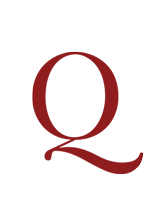 SALTYKOV-SHCHEDRIN, Mikhail Evgrafovich.
Blagonamerennyia rechi. Tom I [– II] [Well-meaning speeches. Volume I [–II]].
First edition: a volume of social and political satires by the greatest satirist of nineteenth-century Russia. The title is ambiguous – the word 'well-meaning' was widely used by the administration to mean 'loyal', i.e. 'politically reliable'.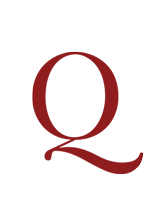 OZEROV, Vladislav Aleksandrovich.
Sochineniia … Chast' pervaia [–vtoraia] [Works … Part one [–two]].
One of two rival collected editions published after Ozerov's death in 1816, rare, including the first appearance of the author's poetry and his last tragedy Poliksena; this is the grander and fuller edition, with a more generous format and more illustrations, and includes his four major tragedies, Edip v Afanakh [Oedipus in Athens] (1805), the Ossian-inspired Fingal' (1807), Dimitrii Donskoi (1807, a patriotic play first staged days after the battle of Eylau), and the unsuccessful Poliksena, plus a selection of poetry and an introductory essay 'On the life and works of V. A. Ozerov' by Prince Pyotr Andreevich Viazemsky. A list of subscribers at the end of volume I includes numerous princes, Pushkin's friend Aleksei Olenin, the poet Nikolai Gnedich, and the writer Nikolai Grech, as well as actors, booksellers, and other figures from Tiflis to Kharkov. The other edition, published 1816-1819 by Glazunov, was in four octavo parts with a single engraved portrait and did not include the poems; the volume with Poliksena appeared in 1819.