[TURNER, George].
An Inquiry into the revenue, credit, and commerce of France. In a letter to a member of the present parliament.
London, J. Roberts, 1742.
Three works, 8vo, pp. 64; [iv], 72 + 2 folding tables; [ii], 38; Turner: title dust soiled; significant marginalia throughout, some lost in trimming; a good copy in later quarter calf with marbled boards; Morris: a clean copy disbound; Pratt: lacking half-title; a clean copy disbound.
£950

Approximately:
US $1216
€1065
First editions. These three pamphlets all stem from the debate in the House of Lords of 1 June 1742 on the Trade & Navigation Bill. They all hinge on a single aspect of the debate – whether France could fund another war from her export and import revenues.

The author of the first pamphlet in the sequence, George Turner, is unknown except for the present work. He undertakes a detailed analysis of the finances of France, whose 'friendship, even under the most solemn sanctions, is eternally made use of as a snare' (pp. 3–4). His main source is Dutot's Reflexions politiques sur les finances & la commerce de la France published in 1738, and he further analyses the history of France since the accession of Henri IV, in terms of economic factors. His conclusion is that 'upon a prohibition of Trade with France, or such high Duties as shall effectively exclude her manufactures, depend the very Being and Prosperity of our own' (p. 63). The annotations in this copy, from their content and comparison with the known material in the British Museum (Add. Ms. 43144. ff. 237, 241) strongly appear to be those of Corbyn Morris to whom is attributed, in an early ink note to the title, the reply to the pamphlet that follows.

The second work is an early work by Morris (d. 1779), a close supporter of Walpole (to whom his earliest pamphlet, A letter from a bystander to a Member of Parliament, London, 1741/2, was initially attributed), who came to be an important pamphleteer for the Whig administrations of the mid eighteenth century. Morris appears to assume that Turner's pamphlet is dedicated to the Prime Minister, the Earl of Wilmington, 'a Gentleman, who has eminently appeared [Walpole's] friend' (p. 2). He proceeds to deny the argument put forward by Turner and to point up inconsistencies within the statistics he used, many of which appear in the annotations in the copy of Turner's work.

Charles Pratt (1714–1794) answered Morris' criticisms in a further pamphlet the same year. Strongly supporting Turner's views he denigrates Morris's work as unanswered by Turner because it was 'too mean for a reply'. Having analysed and disproved Morris's conclusions in his own work he notes that 'I can no longer consider … an adversary, who is already become an object of compassion' (p. 38).

1st work: Goldsmiths' 7887; Halkett & Laing III, 158; Kress 4632; not in Hanson.

2nd work: Goldsmiths' 7882; Kress 4615; not in ESTC online, Halkett & Laing, Hanson.

3rd work: not in Goldsmiths', Halkett & Laing, Hanson, Kress or OCLC; ESTC online locates 4 copies only (British Library, Illinois, Kansas, Columbia).
You may also be interested in...
[BEER, Johann Christoph.]
Kurtzer Entwurff dess Lebens der Könige in Engelland von der Zeit an als die Sachsen und Angeln sich derselben Insul bemächtiget biss auf die jetzige Regierung. Mit schönen Kupffer-Figuren und Conterfäiten der Könige gezieret.
Second, corrected and improved, edition (first 1671) of this attractive German survey of English kings and queens. After describing the rulers in the seven Anglo-Saxon kingdoms of England (Wessex, Sussex, Essex, Kent, East Anglia, Northumbria, and Mercia), Beer discusses the kings from Egbert to Harold II before devoting the remainder of his work to monarchs from William the Conqueror to Charles II, who are depicted on the accompanying plates together with their escutcheons and the dates of their reigns. Important epithets are given, such as 'Bellus Clericus' (Beauclerc) for Henry I, and 'Cor Leonis' (Lionheart) for Richard I, shown with a lion at his feet and a bolt in his shoulder. Beer (1638-1712) was something of an expert on European monarchs, also publishing works on the rulers of Austria, Hungary, Spain, Denmark, and Sweden.
 
BL German 1601-1700, B613; VD17 23:312763A. COPAC shows copies at the British Library and Oxford only.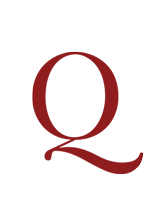 JOURNEY TO EMMAUS (A).
A sacred Dialogue ...
First edition, dedicated to Frederick, Prince of Wales, as Chancellor of Trinity College. This is the story from the Gospel of Luke that tells how, after the Resurrection, Jesus appeared two of his followers who were walking from Jerusalem to Emmaus. It takes the form of a dialogue between Cleopas and Matthias, lamenting ('Like Sheep when scatter'd o'er some dreary plain, / Their folds laid desolate, their Shepherd slain, / To the wide World poor helpless We are left, / Of Friends, of all that's dear bereft ...'). They encounter Emanuel, who asks 'Why walk ye thus disconsolate', but they do not recognise Him. ('O fools, O Slow of heart to understand'). Nonetheless they beg him to eat with them: 'Emanuel thus by kind Entreaties prest / The cottage enters: When their mighty Guest, / Yet unreveal'd, they at their humble Board / Had plac'd, in breaking Bread they knew their Lord; / And as they kneel'd, all trembling with Delight, / Worship to pay, He vanish'd from their Sight'.