[TURNER, George].
An Inquiry into the revenue, credit, and commerce of France. In a letter to a member of the present parliament.
London, J. Roberts, 1742.
Three works, 8vo, pp. 64; [iv], 72 + 2 folding tables; [ii], 38; Turner: title dust soiled; significant marginalia throughout, some lost in trimming; a good copy in later quarter calf with marbled boards; Morris: a clean copy disbound; Pratt: lacking half-title; a clean copy disbound.
£950

Approximately:
US $1333
€1069
First editions. These three pamphlets all stem from the debate in the House of Lords of 1 June 1742 on the Trade & Navigation Bill. They all hinge on a single aspect of the debate – whether France could fund another war from her export and import revenues.

The author of the first pamphlet in the sequence, George Turner, is unknown except for the present work. He undertakes a detailed analysis of the finances of France, whose 'friendship, even under the most solemn sanctions, is eternally made use of as a snare' (pp. 3–4). His main source is Dutot's Reflexions politiques sur les finances & la commerce de la France published in 1738, and he further analyses the history of France since the accession of Henri IV, in terms of economic factors. His conclusion is that 'upon a prohibition of Trade with France, or such high Duties as shall effectively exclude her manufactures, depend the very Being and Prosperity of our own' (p. 63). The annotations in this copy, from their content and comparison with the known material in the British Museum (Add. Ms. 43144. ff. 237, 241) strongly appear to be those of Corbyn Morris to whom is attributed, in an early ink note to the title, the reply to the pamphlet that follows.

The second work is an early work by Morris (d. 1779), a close supporter of Walpole (to whom his earliest pamphlet, A letter from a bystander to a Member of Parliament, London, 1741/2, was initially attributed), who came to be an important pamphleteer for the Whig administrations of the mid eighteenth century. Morris appears to assume that Turner's pamphlet is dedicated to the Prime Minister, the Earl of Wilmington, 'a Gentleman, who has eminently appeared [Walpole's] friend' (p. 2). He proceeds to deny the argument put forward by Turner and to point up inconsistencies within the statistics he used, many of which appear in the annotations in the copy of Turner's work.

Charles Pratt (1714–1794) answered Morris' criticisms in a further pamphlet the same year. Strongly supporting Turner's views he denigrates Morris's work as unanswered by Turner because it was 'too mean for a reply'. Having analysed and disproved Morris's conclusions in his own work he notes that 'I can no longer consider … an adversary, who is already become an object of compassion' (p. 38).

1st work: Goldsmiths' 7887; Halkett & Laing III, 158; Kress 4632; not in Hanson.

2nd work: Goldsmiths' 7882; Kress 4615; not in ESTC online, Halkett & Laing, Hanson.

3rd work: not in Goldsmiths', Halkett & Laing, Hanson, Kress or OCLC; ESTC online locates 4 copies only (British Library, Illinois, Kansas, Columbia).
You may also be interested in...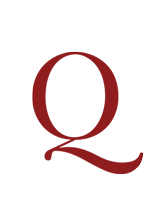 ELIZABETHAN SCHOOL BOOK OCLAND, Christopher.
Anglorum praelia, ab Anno Domini. 1327. anno nimirum primo inclytissimi Principis Eduardi eius nominis tertii, usque ad Annu[m] Domini 1558. Carmine summatim perstricta. Item. De pacatissimo Angliae statu, imperante Elizabetha, compendiosa narratio . . . Hiis Alexandri Nevilli Kettum: tum propter argumenti similitudinem, tum propter orationis elegantiam adiunximus.
First published in 1580, this is one of three closely similar 1582 editions of Ocland's Anglorum proelia which add two works at the end: Ocland's Eirēnarchia (a continuation of Anglorum proelia first published in 1582) and Alexander Neville's account of the 1549 Norfolk rising, De furoribus Norfolciensium Ketto duce (first published in 1575).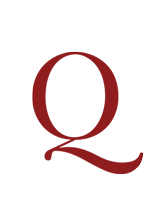 SQUIRES, Richard F.
Typescript letter to John Derek Smith, signed Rick,
Squires' main research was into multiple forms of monoamine oxidases, and their inhibitors, which are nowadays used as antidepressants. Squires reports of problems not entirely unrelated with psycho-active substances: