TURNER, Joseph Mallord William.
Picturesque Views on the Southern Coast of England, from drawings made principally by J.M.W. Turner and engraved by W.B. Coke, George Cooke, and other eminent engravers.
London, published by John and Arthur Arch … Printed by W. Nicol …, 1826.
2 vols, large 4to (380 x 270 mm), pp. [14] (i.e. 2 half-titles, general title, title of vol. I and title of vol. II, 2 contents leaves), and 48 engraved plates by the Cooke brothers after Turner (39) and others, and 32 large engraved vignette views (half-page) after Turner (1) and others, a total of 80 plates, accompanied by unpaginated descriptive letterpress text; occasional light foxing to margins of plates, but an excellent, uncut copy with fine impressions of the plates; bound in mid-20th century English half green morocco and green cloth boards, modest gilt spine.
£2500

Approximately:
US $3499
€2835
First edition. Originally published in parts between 1814 and 1826, this is the 1826 re-issue in two volumes with the plates arranged geographically from Kent to Somerset. Turner provided forty watercolours for the project. This was a companion piece to the earlier published Rivers of England, and reproduced the atmospheric effect of Turner's watercolours to great effect. The engravings were etched by the Cooke brothers, with the help of some other engravers towards the end because the series was a long time in the making. The accompanying descriptive text was written by William Combe, better known as the author of Doctor Syntax, although the engraver John Landseer and Turner himself had both been previously considered as contributors. The series played its part in showcasing the glories of the English coastline.

In the years during the Napoleonic Wars, when most English people were confined to their own shores, the market for books illustrating British scenery was strong, and there was a growing demand for topographical engravings. Turner began this work in the summer of 1811, when he toured Dorset, Devon and Cornwall to make drawings for Southern Coast. Between 1814 and 1826 thirty-nine 'Southern Coast' plates after Turner's drawings were published, the majority engraved by the brothers William Bernard and George Cooke, who had been apprenticed respectively to William Angus and James Basire, both of whom had been among the earliest engravers working after Turner. Despite delays and the change of publisher, the series was a financial and critical success, in which the beauty of Turner's compositions and his skill in 'managing' the engravers had certainly played a major part.

Rawlinson, The engraved work of Turner, nos. 88-127; Ray, The Illustrator and the Book in England from 1790 to 1914, no. 11.
You may also be interested in...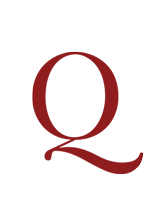 BELLIN, Jacques Nicolas.
Essai géographique sur les Isles Britanniques.
First edition. A description of the British Isles by the first chief hydrographic engineer of the Dépôt des cartes, plans et journaux du Ministère de la Marine. Alongside the geographical depiction of Great Britain, Bellin includes a guide to navigating its coasts and a treatise on the making of charts, with references to other cartographers and their work. The author, who held his post at the Dépôt for over fifty years, was a contributor to the Encyclopédie, admired as a philosophe, and a member of the Royal Society. His most celebrated works were the Neptune François (1753) and the Hydrographie française (2 vols, 1756–1765).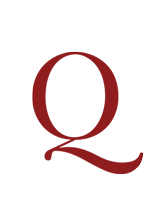 standard text on elements, principles, and chemical processes BECHER, Johann Joachim.
Institutiones chimicae prodromae, id est ... Oedipus chimicus, obscuriorum terminorum & principiorum chimicorum, mysteria aperiens & resolvens. Opusculum, omnibus medicinae & chimiae studiosis lectu perquàm utile & necessarium.
first edition (?) becher's oedipus chimicus, printed at about the same time as the frankfurt edition, and dedicated to franz le boë (sylvius), an early champion of descartes, van helmont and harvey. a professor at the universtiy of leiden, le boë founded the first academic chemical laboratory there in 1669.