TYRTAEUS and CALLINUS.
Les chants...traduits en vers par Firmin Didot.
Paris, Firmin Didot, pere et fils, 1827.
Folio (525 x 350mm.), pp. [4, blank], 33, [7, blank], two title-pages, in Greek and French, engraved vignettes on each title, text of the 'Lettre… a Firmin Didot' engraved, main text printed in Greek and French; a fine copy, in contemporary purple straight-grained goatskin over paste boards by Thouvenin, sides with a wide, finely gilt border enclosing a decorated blind-stamped panel and a central blind-stamped arabesque dotted with small tools in gilt, the upper cover signed, flat gilt spine, gilt dentelles, red silk bookmark; extremities and spine rubbed, a few light surface scratches; bookplate of Emily Mercer, Marchioness of Lansdowne (1819-1895) on the front paste-down.
£6000

Approximately:
US $7873
€6710
One of only 100 copies - all hors de commerce - of this deluxe folio Didot edition of some of the oldest martial elegy verses of the Western tradition: the surviving works of the Spartan poet Tyrtaeus and the Ephesian poet Callinus (7th-6th century BC). The text is preceded by an engraved Lettre to Firmin Didot by his three sons, with an appraisal of the achievements of his printing house in his absence (during a tour of Spain). It was in the same year, 1827, that Firmin Didot passed the managing of his business on to Ambroise, Hyacinthe and Frédéric to devote himself to public affairs. Two years later he officially resigned.

This copy, from the library of Emily Mercer, Marchioness of Lansdowne, daughter of the French statesman Charles Joseph, comte de Flahaut, who was made a peer of France in 1827, is splendidly bound by Thouvenin, in the full maturity of his art. Thouvenin 'started to work as odd boy with Bozerian Jeune in 1802, and … had acquired great competence by 1806. He set up on his own in 1813, apparently to learn the gilding which Bozérian Jeune had been unwilling to teach him' (C. Ramsden, French bookbinders, p. 204). The first international recognition came with his submission of eleven bindings at the 1819 Exhibition. Before his death in 1834 'he had achieved, in his new and excellently installed workshop in the Passage Dauphine, both a reputation as the leading binder of his epoch, and social connections which he evidently enjoyed and deserved. … His name has been immortalised by mentions in the pages of Balzac and Stendhal' (ibid.)

Brunet IV, 400; Schweiger, I, 333; binding: Davis Gift III, no. 198; Foot, Reliures françaises, p. 387; British Library online Database of Bookbindings, Davis 715; P. Culot, Reliures et reliures decorées en France à l'époque romantique, Brussels, 1995.
You may also be interested in...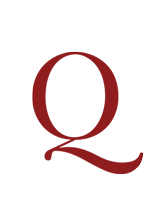 WORDSWORTH, William [and Samuel Taylor COLERIDGE].
Lyrical Ballads, with other Poems. In two volumes … second Edition. London: Printed for T. N. Longman and O. Rees …
Second, definitive, and first complete edition of Lyrical Ballads. To volume I (first published at Bristol in 1798, reissued in London in the same year) Wordsworth added his famous preface, the manifesto of the Romantic movement – calling for, among other things, a poetry of 'common life', adopting the 'language too of these [rustic] men ... (purified indeed from what appear to be its real defects, from all lasting and rational causes of dislike or disgust) because such men hourly communicate with the best objects from which the best part of language is originally derived'. Here too is the definition of poetry as 'the spontaneous overflow of powerful feelings' derived from 'emotion recollected in tranquillity'. Among the poems in volume I are 'Expostulation and Reply', 'We are Seven', 'Tintern Abbey', and the first version of Coleridge's 'Rime of the Ancient Mariner'. Volume II is entirely new and includes 'The Brothers', 'Lucy Gray', 'A slumber did my spirit seal', and 'Michael'.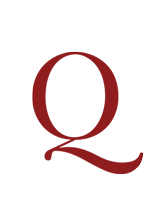 MAQUETTE BY JEANINE FRICKER FRICKER, Bernard.
Autograph working manuscript of a collection of essays and pensées entitled 'La Marche du Jeu'.
An extraordinary, unique production, with seven long, unpublished observational essays by Fricker on the post-war Parisian art world, including long discussions of the work of Francis Picabia, Marcel Duchamp, and Blaise Cendrars; assembled in hand-decorated chemises and a folding box designed by his sister Jeanine Fricker, one of the leading lights of modern French book design.