VARCHI, Benedetto.
Three signed letters, two of which are autograph and one of which is scribal, to the humanist Piero Vettori.
Florence, 1535, 1553, [n.d].
[and:]

FARNESE, Pier Luigi. Autograph letter, signed, to the Cardinal of Ravenna Benedetto Accolti. [N.p, n.d.].

[bound at the front of:]

VARCHI, Benedetto. Storia Fiorentina. Cologne, Martello, 1721.

Varchi's letters: 1. autograph letter signed, pp. [1], address panel on verso, dated 'giorno di San Giovanni decollato' (i.e. St John the Baptist, 24 June), no year. 2. scribal letter signed, pp. [2], address panel on blank verso of conjoint sheet, Pisa, 18 January 1553. 3. autograph letter signed, pp. [2], address panel (in a scribal hand) on blank verso of conjoint sheet, Tuesday before Ognissanti [1 November] 1535. Farnese's letter: scribal letter in a fine hand, signed, pp. [1], address panel on blank verso of conjoint sheet, undated.

Folio, pp. [xxviii], 677, [3]; engraved frontispiece, title printed in red and black, engraved medallion portrait of Varchi on title-page, full-page engraved portrait of Varchi, woodcut initials, head- and tailpieces, double-page engraved plate showing the Medici genealogical tree; the issue including one extra line on p. 639, later removed; one or two insignificant stains, but a very good copy in contemporary vellum, panelled spine with red morocco lettering-pieces, sides with central gilt stamp of Monckton Milnes; boards slightly warped, edges a little rubbed; on the frontispiece and front free endpaper are the ownership inscription and purchase note of Sylvester Douglas, first Baron Glenbervie (1743–1823) who acquired this book in Florence in 1815; armorial bookplate of Richard Monckton Milnes, first Baron Houghton, to front paste-down.
£4750

Approximately:
US $6594
€5472
Added to your basket:
Three signed letters, two of which are autograph and one of which is scribal, to the humanist Piero Vettori.
A unique source for Cinquecento Florence studies: the first edition, the rare first issue complete with the mention of Farnese's crime on p. 639, of Varchi's controversial (and therefore unpublished for 200 years) history of Florence, accompanied by a mini-archive consisting of three letters from the author to the fellow humanist Piero Vettori, and a letter by Pier Luigi Farnese to Cardinal Accolti.

The four characters involved in the connections drawn by this gathering were important actors in sixteenth-century Florence. The author Benedetto Varchi (1502/1503–1565) spent some years in his youth defending the short-lived Republic of Florence against the Medici rule, and was consequently exiled. By the mid-1540s, however, having acquired renown as a scholar, poet and writer, he was recalled to Florence to be retained on a pension by Cosimo I Medici, who commissioned him to write a history of the city. His Storia, dealing with the tumultuous years from 1527 to 1538 so frankly it remained unpublished for centuries, scrupulously abstains from filling documentary gaps with leaps of imagination, and has therefore often been hailed as an example of historian's honesty.

Varchi here writes to his contemporary, fellow humanist and Florentine Piero Vettori (1499–1585). Vettori was a major philologist and classicist of the Italian Renaissance. A principled Republican, he too left Florence after the end of the Republic, and retired to his house in San Casciano. Though recalled to Florence by Cosimo I de' Medici in 1538, he would often leave the bustle of the city, to read and write in San Casciano. Varchi's letters speak - first of all - of a deep and enduring personal affection between the two humanists. The expressions of concern and the enquiries after the well-being of members of Piero's household in San Casciano reveal a tender familiarity and solicitous friendship. The correspondence mentions delivery and exchanges of boxes of books, including some prices, the idea of introducing a communal friend to Lucretius, interests in astronomy and logic, current academic salaries, and attempts to reach friends in other city-states.

The letter tipped in at the end is likely to have been sought and included by an early owner as a tangible memento of the character so severely handled in the Storia Fiorentina. Here the notorious Pier Luigi Farnese, son of Pope Paul III and the subject and objects of a number of violent conspiracies, writes to the equally notorious and conspiratorial Cardinal of Ravenna, Benedetto Accolti. Pier Luigi has his eyes on a stable of horses for sale in Turkey, and seeks permission to resort to the services of Accolti's man , one Altobello. Farnese was a successful mercenary, being made Captain General of the Church. He became the first duke of Parma in 1545, but was assassinated two years later.

Parenti 503; Moreni 428-429; Lozzi 1949; Graesse 259; Gamba 998.
You may also be interested in...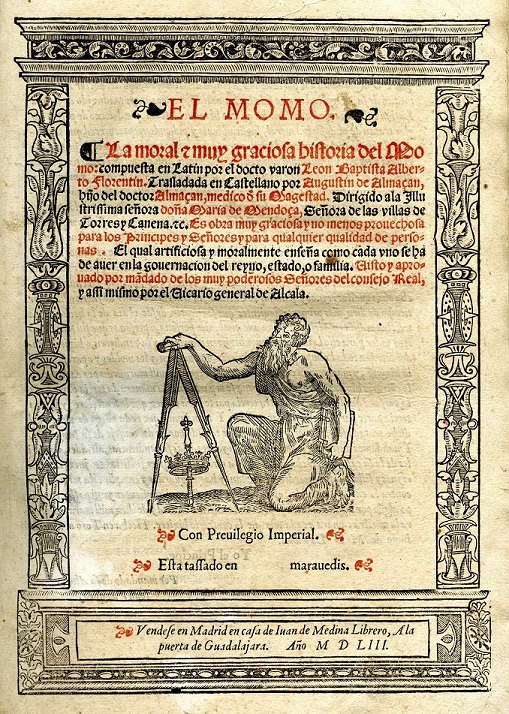 ALBERTI IN SPANISH ALBERTI, Leon Battista.
El Momo. La moral e muy graciosa historia del Momo; compuesta en Latin por el docto varon Leon Bapista Alberto Florentin. Trasladada en Castellano por Agustín de Almaçan ...
First edition in Spanish of Alberti's Momus [or De principe], translated by Augustín de Almaçan and with an introductory 8-page Exposición by the Toledo ascetic writer and scholar Alejo Venegas (1495?–1554?).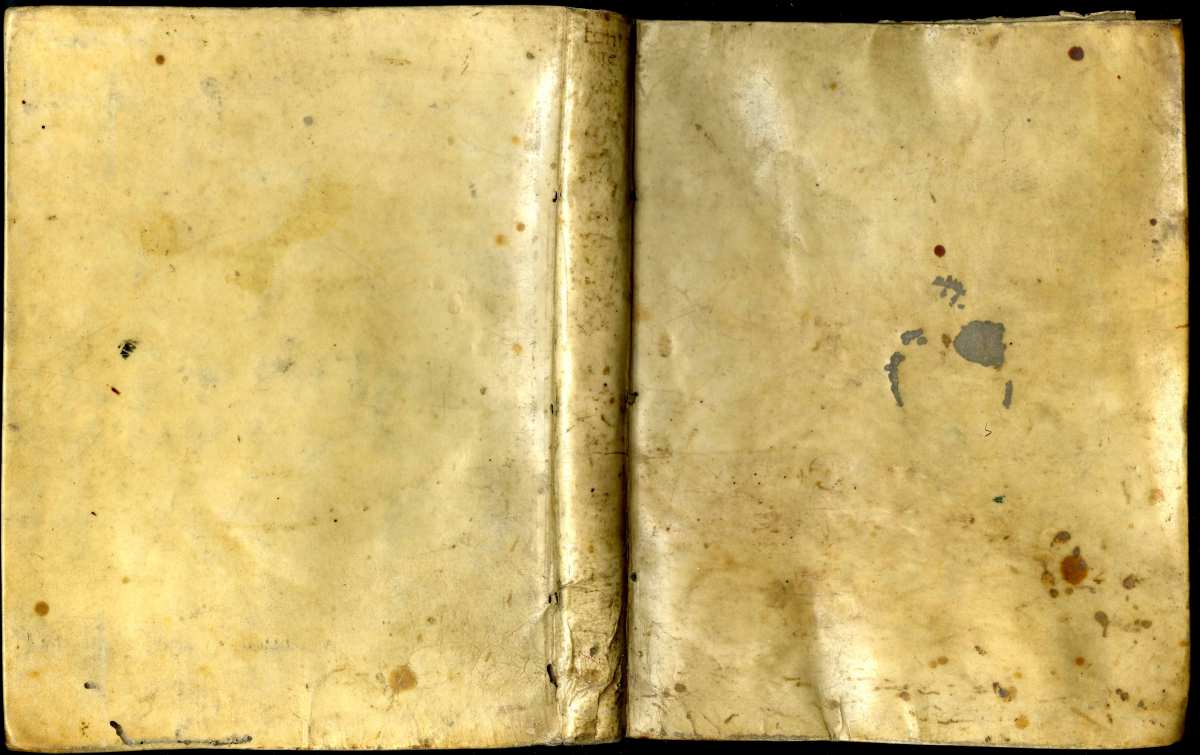 STURM, Leonhard Christoph.
Der auserlessneste und nach den Regeln der antiquen Bau-Kunst sowohl, als nach dem heutigen Gusto verneuerten Goldmann, als der rechtschaffenste Bau-Meister, oder die ganze Civil-Bau-Kunst, in unterschiedlichen vollständigen Anweisungen dergestalt abgehandelt … von Leonard Christoph Sturm.
First collected edition of this grand and important series of architectural treatises by Leonhard Christoph Sturm (1669-1719), presented as commentaries on the work of Nikolaus Goldmann, which was immensely influential in 18th century Germany.