VASARI, Giorgio.
Le vite de' piu eccellenti pittori, scultori, et architettori … nuovo ampliate … co' ritratti loro et con le nuove vite dal 1550 insino al 1567, con tavole copiosissime de' nomi, dell'opere, e de' luoghi ou elle sono.
Florence, Giunta, 1568.
2 parts (of 3) in one vol., 4to, pp. i: [80], 224, 229-239, [1 (ornament)], ii: '141', 242-444, '449', 448-529, [1 (ornament)]; pagination and register continuous; variant title with woodcut illustration within architectural frame, woodcut medallion portrait of Vasari and of each artist within architectural frames, woodcut initials and ornaments; title rubbed and minorly trimmed, light foxing in places, occasional damp-stain to lower margin; contemporary Spanish limp vellum with manuscript Gothic lettering to spine, tawed ties to fore-edge (partially lost), edges speckled red, sewn on 3 thongs (of which one laced in), end-bands around twisted thongs laced in, spine-lining of printed waste, upper endpaper watermarked with a blazon (a lion?) and lower with initials ('FCP'?); lightly dust-stained, front endpapers detached from block; contemporary manuscript note to title verso, early ink shelfmarks to top-edge, lower pastedown, and title, later book label of James Patrick Cooke to upper pastedown.
£3750

Approximately:
US $5121
€4363
Added to your basket:
Le vite de' piu eccellenti pittori, scultori, et architettori … nuovo ampliate … co' ritratti loro et con le nuove vite dal 1550 insino al 1567, con tavole copiosissime de' nomi, dell'opere, e de' luoghi ou elle sono.
First illustrated edition, second overall, of 'the first critical history of artistic style' (Grove). Though first published in 1550, it was the 1568 edition which served as 'the basis for all subsequent editions and translations' (ibid.), having been thoroughly revised and expanded in response to Vasari's further research in the intervening two decades and to the influence of Vincenzo Borghini. Where the first edition had been quite strict in its form as a collection of biographies, the second included chapters grouping artists by region or nationality and others with broader discussion of artistic genres and techniques, a change 'required to incorporate the enormously increased volume of information' (ibid.).

'While the first edition owed much to Paolo Giovio's rhetorical model of historiography, the second edition bears the stamp of Borghini's factual approach. Borghini wanted Vasari to write a general history of Italian painting and sculpture. According to Borghini, Vasari's efforts should not concentrate on biographical details of the artists, but on the discussion of their works, including detailed information on their location and subject … Borghini's influence should not be overestimated, however, as the essential ideas and opinions in the second edition remain Vasari's own.' (ibid.).

The 1568 Vite are also notable as the first edition to be illustrated throughout: the only illustration to the 1550 edition, an allegorical woodcut depicting the resurrection of the souls of deceased artists, is here reworked and printed on the title, while each life is accompanied for the first time by a fine medallion portrait, most likely cut in Venice by either Christoforo Coriolano or Christoforo Chrieger after Vasari's own drawings.

The present copy is in the second and scarcer of the two known settings, with the last line of text on K4v printed (absent in the first), 'Fiorentinore' corrected to 'Fiorentino' on 2T3, and the allegorical woodcut printed on the title (more often seen on the verso).

EDIT16 48229; USTC 862081; Adams V296; Mortimer 515.
You may also be interested in...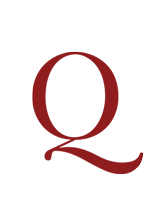 a great chemist KUNCKEL VON LÖWENSTERN, Johann.
Collegium physico-chemicum experimentale, Oder Laboratorium Chymicum, In welchem Deutlich und gründlich Von den wahren Principiis in der Natur und denen gewürckten Dingen so wohl über als in der Erden, Als Vegetabilien, Animalien, Mineralien, Metallen, wie auch deren wahrhafften Generation Eigenschafften und Scheidung, Nebst der Transmutation und Verbesserung der Metallen gehandelt wird, Denen Liebhabern natürlicher Wissenschafften zum ungemeinen Nutzen nunmehro endlich Mit einem vollständigen Register und Vorrede herausgegeben Von Johann Caspar Engelleder.
the rare first edition of a famous chemical handbook, the most important work of the leading german chemist of the second half of the seventeenth century. Partington, devoting pp. 361-77 of vol. II to Kunckel, gives 'a nearly complete bibliographical account with comment' (Marie Boas Hall in DSB), with many references to the discoveries contained in this book, including as it does 'an interesting account of the large laboratory ("gold house") in Dresden, as big as a church, with furnaces and tall chimneys, of the old manuscripts, and of the harsh treatment of former alchemists who failed to achieve results ... Kunckel had great enthusiasm (es ist die Chymie das edelste Studium in der Welt), ample opportunities for experiment, a capacity for keen observation, great patience and stubborn application - in fact all the qualities which are found in a great chemist. He was a man of transparently honest character, and in such cases where his word is set against that of such men as Leibniz and Stahl, it may be accepted without hesitation' (Partington).
PALLADIO'S VITRUVIUS VITRUVIUS, and Daniel BARBARO.
De architectura libri decem, cum commentariis … multis aedificiorum, horologiorum, et machinarum descriptionibus, & figuris, una cum indicibus copiosis, auctis & illustratis.
First Latin edition of Barbaro's influential commentary, written in collaboration with and finely illustrated by Palladio; 'the culmination of the Renaissance tradition of Vitruvian studies' (Cellauri, p. 57 trans.) which 'served as a foundational text into the next century, as well as marking the culmination of more than a century of intense scrutiny and application of Vitruvius by other architects and editors – possibly for almost two decades by Palladio' (D'Evelyn, p. 25).