VAUX, Frederic W.
Rambles in the Pyrenees; and a visit to San Sebastian.
London, Longman, Orme, Brown, Green, and Longmans, 1838.
8vo, pp. xi, 218, with a lithographed frontispiece and a folding map of the Pyrenees; illustrations in the text; a very good copy in the original black cloth; lightly rubbed, a few small marks; from the library of Ian Robertson (1928–2020).
£375

Approximately:
US $0
€0
Added to your basket:
Rambles in the Pyrenees; and a visit to San Sebastian.
First edition; scarce. Vaux's peregrinations in the Pyrenees, which took place during the First Carlist War, were mostly confined to the French side of the border, but he visited Viella and Venasque on the Spanish side. He found the latter to be 'a town somewhat larger than Viella, and, if possible, surpassing the latter in filth and wretchedness'. He also sailed from Saint-Jean-de-Luz to San Sebastián, then the principal stronghold of the Liberal troops, arriving only a few days after the Battle of Andoain (14 September 1837). 'The streets and the great square through which we passed were crowded with military, the majority of whom were in a most deplorable condition' (p. 173), and from the window of his hotel he witnessed the stabbing of a drunken Irishman: 'this opening scene was rather startling; but I soon found that occurrences of this sort were so frequent, that the narration of it elicited no surprise' (p. 176).

Alberich 1120; Palau 354458.
You may also be interested in...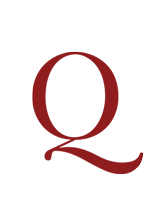 ROSS, Alexander (editor).
Πανσεβεια, or a View of all Religions in the World, with the several Church-Governments, from the Creation, to these Times, also a Discovery of all known Heresies in all Ages and Places, and choice Observations and Reflections throughout the whole the fourth Edition, enlarged and perfected … to which are annexed, the Lives, Actions, and Ends of certain notorious Hereticks, with their Effigies in Copper-Plates.
Fourth edition of Ross's Pansebeia and third of the Apocalypsis. A quarrelsome Aberdonian cleric most memorable for dismissing the works of Copernicus, Galileo, Kepler, Harvey, and Hobbes, Alexander Ross (1591–1654) published in 1653 his Pansebeia, a study of the religions of the world notable for its description of religion in the Americas.
DIVING DEPICTED DU TEMPLE, Louis.
Du Scaphandre, et de son emploi a bord des navires … accompagné de 2 planches.
First and only edition of this work on the diving-suit, with an attractive early depiction of its use. The text addresses the recently patented diving-suit of Joseph-Martin Cabirol, providing a detailed description of the suit and its constituent parts, advice to divers (including what to wear under the suit and a series of signals given by tugging the cord), and arguments for the uses to which the suit could be put – among them repairing damage to ships below sea-level, finding routes for beached boats, and recovering lost anchors.