THE SALVÁ COPY
VEGA CARPIO, Felix Lope de.
Iusta poetica, y Alabanzas justas que hizo la Insigne Villa de Madrid al bienauenturado San Isidro en las Fiestas de su Beatificacion, recopiladas por Lope de Vega Carpio. Dirigidas a la misma Insigne Villa.
Madrid, widow of Alonso Martin, 1620.
4to, ff. [viii], 140, with a large engraved title vignette depicting San Isidro (who stands in the fields while behind him an angel does the ploughing for him), signed I. de Courbes; traces of old ownership inscription erased from title; a very good copy in nineteenth-century polished calf, spine gilt, with the device of Vicente Salvá (1786–1849) stamped in gilt on covers; the Heredia copy, with book label.
£9000

Approximately:
US $12607
€10159
First edition. A collection of verses, edited by Lope de Vega and including his own compositions, written to celebrate the beatification of San Isidro, patron saint of Madrid, in May 1620.

The eleventh-century San Isidro was beatified in Rome on May 2, 1619, by Pope Paul V. A festival took place in the Plaza Mayor in Madrid the following year on the anniversary of Isidro's death, and it was for this occasion that the verses published here were produced. The list of contributors runs to five pages and is a roll-call of Spanish poets active in early seventeenth-century Spain. Salvá lists the contributors in his catalogue (Catálogo de la Bibliotheca de Salvá I, 408), presumably describing the present copy.

Palau 356421; Salvá 408 (this copy).
You may also be interested in...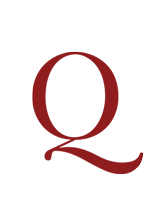 BRENTON, Sir Jahleel.
Five aquatint plates of the battle of Algeciras.
This series illustrates various actions from the battle of Algeciras: the first, the attack on the French ships under the batteries of Algeciras on 6 July 1801; the second, the British squadron, under Sir James Saumarez (to whom each plate is dedicated), retiring from this action; the third, the same leaving Gibraltar Mole on 12 July; the fourth, his squadron, consisting of five two-deckers and two frigates, preparing to pursue the Allied fleet of ten sail of the line, of which two were 112-gun, one 94, three 80, and four 74, as well as frigates and gun boats; and, the fifth plate, shows the capture of the St Antonie, 74-gun, and the explosion of the Real Carlos and the San Hermenegildo, both 112-gun, having accidentally fought each other during the night. The aquatints were engraved by Hubert & Stadler for Harding (who later became Queen Charlotte's librarian) from drawings by Brenton, captain of the Ceasar, Saumarez's flagship during the battle. Brenton, 'an active and zealous officer, whose training of his crews in ship-handling and gunnery illustrates the increasing professionalism of naval officers' (Oxford DNB), reached the post of rear-admiral of the blue, was promoted lieutenant-governor of Greenwich Hospital, and, in later life, became close friends with William Wiberforce, whose will he witnessed.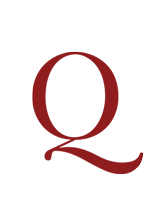 WITH CONTEMPORARY COLOURING QUAD, Matthias.
Compendium universi complectens geographicarum ennarationum libros sex, ex quibus totius terrarum orbis situs universaliter ac particulariter, regionum et aquarum qualitates, urbium primordia, gentium mores, ferarum genera, mirabilia mundi, variarum item rerum eventus, non minus quam in amplissimo theatro videri ac percipi possunt. Ex optimis ut plurimum tam veteris quam huius aevi scriptoribus excerpta, in ordinem concinnum digesta, et in epitomen hanc redacta per Matthiam Quadum sculptorem.
First edition in Latin, rare, the maps all finely coloured by a contemporary hand. First published the previous year as Enchiridion cosmographicum, daß ist ein Handtbuechlin der gantzen Welt gelegenheit, with five maps only. The number of maps in the Latin edition seems to vary, but our copy contains an unusually full complement. The Latin edition also contains a new dedicatory epistle addressed to Lothar von Metternich, Archbishop-Elector of Trier.