VENUSTI, Antonio Maria.
Compendio utilissimo di quelle cose, le quali a nobili e christiani mercanti appartengono.
Milan, Giovan Antonio degli Antonij, 1561.
8vo, ff. 15, [1], 32, 127, [1]; first three leaves repaired in the lower margin (not touching text), light foxing to some pages, some waterstaining in the lower margin of the last few quires, but a good copy in early eighteenth-century stiff vellum, flat spine with red morocco lettering-piece; vellum on the spine cracked but repaired, somewhat soiled; early ownership inscriptions on the title-page, including the date 1717.
£1750

Approximately:
US $2288
€1936
Added to your basket:
Compendio utilissimo di quelle cose, le quali a nobili e christiani mercanti appartengono.
First edition, containing Discorso d'intorno alla Mercantia and Trattato del Cambio di Lione o di Bisenzone and Trattato de' Cambi, and including the Italian translation of Saravia de la Calle's Institutione de' Mercanti.

'Venusti examines into the elements of a just price which he considers to be the one prevailing at the time and place of a contract - the circumstances of selling and buying, the quantity of goods and money, the number of buyers and sellers, and the convenience and usefulness of the bargain, according to the judgement of upright men incapable of dishonesty. [He] makes a minute analysis of these elements, illustrating them by the theory of supply and demand, and to some extent opposing this by the theory of cost of production, asserting that giusto prezzo springs from abundance or scarcity of goods, and of merchants and money, not from cost, labour, or risk' (Palgrave III, p. 618).

EHB 699; Kress Italian, 34; not in Einaudi or Goldsmiths'.
You may also be interested in...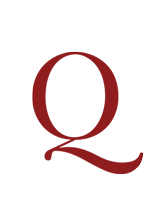 THE PEOPLE'S RIGHT TO OVERTURN AN UNJUST RULER [HOLBACH, Paul Thiry, Baron d'].
Système sociale. ou principes naturels de la morale et de la politique. Avec un examen de l'influence du gouvernement sur les moeurs.
Complete with all three parts, dealing with 'Natural principles of morals', 'Natural principles of politics' and 'Influence of government on customs', this edition was published anonymously and with a false imprint in the same year as the first. Holbach's system of 'natural politics', based on the same premises as the materialism which animated the Système de la nature, freed public morals from the realm of received authority or religion and built its foundation on the will of the people. It was man's duty to assume the full responsibility of mankind's independence: 'la morale convenable à l'homme doit être fondée sur la nature de l'homme; il faut qu'elle lui apprenne ce qu'il est, le but qu'il se propose, & les moyens d'y parvenir'. Sovereignty of the people did not mean disorder, quite the opposite: Holbach 'rejected revolution as a solution to political problems, [asserting] that revolution is worse than the disease which it is supposed to cure' (Copleston, A history of philosophy, vol. IV, p. 50). The citizens' happiness features as natural end and therefore natural foundation of any political body, the legitimate nature of which can and ought to be questioned if the citizens find the ruler unjust. The book was seized and put on the Index in 1775.
SIGONIO, Carlo.
De dialogo liber. Ad Ioannem Moronum cardinalem.
SIGONIO, Carlo. De vita, et rebus gestis P. Scipionis Aemiliani liber. Adiectis in fine, unde historia sumpta sit, locis. Index rerum memorabilium. Bologna, Giovanni Rossi, 1569.