VENUSTI, Antonio Maria.
Compendio utilissimo di quelle cose, le quali a nobili e christiani mercanti appartengono.
Milan, Giovan Antonio degli Antonij, 1561.
8vo, ff. 16, 128; first three leaves repaired in the lower margin (not touching text), light foxing to some pages, some waterstaining in the lower margin of the last few quires, but a good copy in early eighteenth-century stiff vellum, flat spine with red morocco lettering-piece; vellum on the spine cracked but repaired, somewhat soiled; early ownership inscriptions on the title-page, including the date 1717.
£2000

Approximately:
US $2811
€2288
First edition, containing Discorso d'intorno alla Mercantia and Trattato del Cambio di Lione o di Bisenzone and Trattato de' Cambi, and including the Italian translation of Saravia de la Calle's Institutione de' Mercanti.

'Venusti examines into the elements of a just price which he considers to be the one prevailing at the time and place of a contract - the circumstances of selling and buying, the quantity of goods and money, the number of buyers and sellers, and the convenience and usefulness of the bargain, according to the judgement of upright men incapable of dishonesty. [He] makes a minute analysis of these elements, illustrating them by the theory of supply and demand, and to some extent opposing this by the theory of cost of production, asserting that giusto prezzo springs from abundance or scarcity of goods, and of merchants and money, not from cost, labour, or risk' (Palgrave III, p. 618).

EHB 699; Kress Italian, 34; not in Einaudi or Goldsmiths'.
You may also be interested in...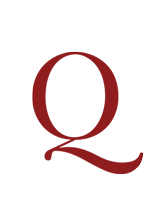 ROBINSON, J.W. & J.R.
The farmers and traders guide, showing at one view, the wholesale or retail value of any commodity from ¼ of a cent to $15 dollars in dollars and cents; with a variety of useful tables.
First edition. Pumpkintown, so called for its abundant crop of pumpkins, was a flourishing trade centre at the start of the nineteenth century, serving as a contact point for wagon trains, and attracting merchants from Charleston, Hamburg and Augusta who bartered city produce for livestock and farm products. The present work reflects Pumpkintown's trading ethos, being intended for quick and easy reference during transactions, even for 'a person quite unacquainted with arithmetic' (introduction). With literacy rates still relatively low among travelling traders, text in the body of the text is kept to a minimum, and printed in a large type.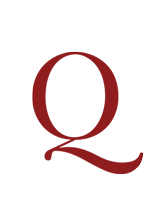 EUROPE'S FIRST MAJOR STOCK MARKET BOOM AND COLLAPSE [LAW, John].
Extrait du registre de la Compe. des Indes aujourduy 22 feurier 1720 [and copies of other items relating to Law's Mississippi System].
A contemporary manuscript by an anonymous copyist reproducing some of the key documents surrounding John Law's Mississippi system and the Visa instituted following its collapse. In just four years, Law completely transformed the French monetary system to a paper money/bank credit system and substituted shares in the Compagnie des Indes (the Mississippi Company) for the national debt. Having won great personal wealth and risen to the position of France's finance minister, Law was forced to leave France in December 1720 following the collapse of his system.