VENUSTI, Antonio Maria.
Compendio utilissimo di quelle cose, le quali a nobili e christiani mercanti appartengono.
Milan, Giovan Antonio degli Antonij, 1561.
8vo, ff. 15, [1], 32, 127, [1]; first three leaves repaired in the lower margin (not touching text), light foxing to some pages, some waterstaining in the lower margin of the last few quires, but a good copy in early eighteenth-century stiff vellum, flat spine with red morocco lettering-piece; vellum on the spine cracked but repaired, somewhat soiled; early ownership inscriptions on the title-page, including the date 1717.
£1750

Approximately:
US $2383
€1966
Added to your basket:
Compendio utilissimo di quelle cose, le quali a nobili e christiani mercanti appartengono.
First edition, containing Discorso d'intorno alla Mercantia and Trattato del Cambio di Lione o di Bisenzone and Trattato de' Cambi, and including the Italian translation of Saravia de la Calle's Institutione de' Mercanti.

'Venusti examines into the elements of a just price which he considers to be the one prevailing at the time and place of a contract - the circumstances of selling and buying, the quantity of goods and money, the number of buyers and sellers, and the convenience and usefulness of the bargain, according to the judgement of upright men incapable of dishonesty. [He] makes a minute analysis of these elements, illustrating them by the theory of supply and demand, and to some extent opposing this by the theory of cost of production, asserting that giusto prezzo springs from abundance or scarcity of goods, and of merchants and money, not from cost, labour, or risk' (Palgrave III, p. 618).

EHB 699; Kress Italian, 34; not in Einaudi or Goldsmiths'.
You may also be interested in...
ROME'S WATER SUPPLY AND FLOODING OF THE TIBER MODIO, Giovanni Battista.
Il Tevere ... doue si raggiona in generale della natura di tutte le acque, et in particolare di quella del fiume di Roma. Rome, Vincenzo Luchini, 1556.

[bound with:]
CASTIGLIONE, Giacomo. Trattato dell'inondatione del Tevere ... dove si discorre delle caggioni, e rimedij suoi, e si dichiarano alcune antichità, e luoghi di autori vecchi. Con una relatione del diluuio di Roma del 1598 ... E con un modo stupendo col quale si saluarono molte famiglie in Castel Sa[n]t'Angelo. Novamente posto in luce.
Rare first editions of two works on the river Tiber and the health implications of the quality of its water and of its regular flooding. A physician and follower of Filippo Neri, Modio (d. 1560) was moved to write Il Tevere by the regular flooding of the Tiber and subsequent sanitary crises in Rome (during which he fell gravely ill and was lucky to survive). Arguing against the findings of Alessandro Petronio in his De aqua Tiberina (1552), Modio demonstrates that the water of the Tiber was far from healthy and should not be drunk. Hippocrates had early established the importance of water-supply to health, and one of the chief glories of ancient Rome had been its water, and Modio here appeals to cardinal Ranuccio Farnese to push for the restoration of the city's ancient aqueducts.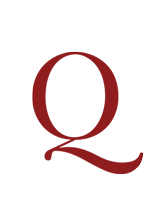 REBUTTAL OF SAVONAROLA BY A FORMER ACOLYTE [SAVONAROLA]. POLITO, Ambrogio Caterino.
Discorso … contra la dottrina, et le profetie di Fra Girolamo Savonarola.
First edition, very rare ('raro e ricercato', Bongi), of a condemnation of Savonarola's theology, doctrine and prophecies by a former Savonarola acolyte, 'one of the most fiery Catholic polemicists of his times' (ibid., our translation), who four years earlier had published a confutation of Luther's theology. The first part examines the attractiveness, plausibility and success of Savonarola's preaching. Bishop Polito, a member of the same order as the Ferrarese friar, relives the times of his own past sympathies for Savonarola, and offers, with all the benefits of an insider's outlook, an analysis of the reasons for Savonarola's rise and popularity. Yet he finds Savonarola's depiction of a corrupt Church ('almost embodying the Antichrist, as the Lutherans say', p. 8v.) grossly misrepresentative, and feels that heresy infiltrates Savonarola's doctrines much as leprosy affects without remedy a body which might yet appear to have intact parts.