[VERBIEST, Ferdinand].
Voyages de l'empereur de la Chine dans la Tartarie, ausquels on a joint une nouvelle découverte au Mexique.
Paris, Estienne Michallet, 1685.
12mo, pp. [8], 110; tiny inconsequential spots to title, small wormhole in the blank margin of last few pages, repaired; overall a beautiful copy bound in modern half calf over marbled boards, by Laurenchet, spine in compartments richly gilt; engraved bookplate of Bernard Hanotiau to front pastedown.
£4500

Approximately:
US $6204
€5310
Added to your basket:
Voyages de l'empereur de la Chine dans la Tartarie, ausquels on a joint une nouvelle découverte au Mexique.
First edition, extremely rare, of two letters in which the Jesuit missionary Verbiest describes the travels made by the emperor Kang Xi to Manchuria in 1682 and Mongolia in 1683.

'In two of these hunting excursions Verbiest was desired to accompany the train of the emperor, and, indeed, was frequently closely attendant upon his person. His two letters, in which these journeys are respectively described, were regarded with great interest on their arrival in Europe. The originals, in all probability, were written in Latin; for although Verbiest was a Fleming, and many of the Jesuit narratives were written in other languages than Latin, yet Dutch, we may conclude, would be less acceptable to those to whom the letters were sent than Latin, with which the writer was so perfectly conversant. They were translated into French, and published at Paris in 1685' (R.H. Major, introduction to P.J. d'Orléans, History of the two Tartar conquerors of China, including the two journeys into Tartary of Father Ferdinand Verbiest, in the suite of the emperor Kang-Hi, Hakluyt Society, 1854, p.ix).

The book terminates with the first French translation of the first report of the failed attempt by amiral Isidoro de Atondo y Antillòn and the Jesuit missionary Eusebio Francisco Kino to establish a Spanish colony on the Baja California peninsula in 1683 ('La Nouvelle descente des Espagnols… is a faithful translation of the rare "Relaciòn puntual de la entrada del almirante Isidro de Atondo y Antillòn a la grande Isla de la California, este ano de 1683"', in The Hill Collection of Pacific Voyages at the University of California).

No copies recorded on OCLC. COPAC shows only one copy, at SOAS; we have been able to locate one other copy, at the Bibliothèque municipale de Lyon.

Backer-Sommervogel, VIII, col. 583 (the original of one of the letters is entered as: Epistola r.p. Ferdinandi Verbiest, 4 octobr. 1683. ['Elle se trouve aux archives générales du royaume [de Belgique]'); Cordier, Sinica 635-636; Lust 189; Sabin 98928; Western Travellers in China 25.
You may also be interested in...
FIRST DUTCH EDITIONS OF NIEBUHR'S TWO GREAT WORKS ON ARABIAA UNIFORMLY-BOUND SET NIEBUHR, Carsten.
Beschryving van Arabie, uit eigene waarnemingen en in 't land zelf verzamelde narigten. Opgesteld door … Niebuhr. Uit het hoogduits vertaald, en vermeerderd met een volledig register van 't geheele werk. Amsterdam and Utrecht: Johan Joseph Besseling for S.J. Baalde and J. van Schoonhoven & Comp., 1774.
First Dutch editions in a uniform binding. Described by H.SJ.B. Philby as 'the father of Arabian travel' (The Heart of Arabia (1922) I, p. xv), the German-Danish traveller and writer Niebuhr (1733–1815) was born in Lauenborg, and lost both of his parents at a young age. A modest inheritance enabled him to study mathematics in Hamburg and then attend the University of Göttingen. In 1757 he enlisted into the corps of Hanoverian engineers and in 1760 he was invited to join a scientific expedition proposed by the Hebrew scholar Johann David Michaëlis of Göttingen University and sponsored by Frederick V of Denmark. Accompanied by the Swedish natural historian Peter Forrskål, F.C. von Haven (a Danish linguist and orientalist), C.G. Kramer (a Danish physician and zoologist), the German artist Georg Baurenfeind, and the other members of the party, Niebuhr set sail for Constantinople on the Danish warship Grönland in February 1761, and from Constantinople the expedition travelled onwards to Alexandria, to commence its explorations.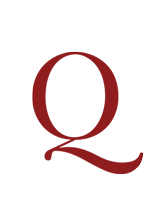 VIVIAN, George.
Spanish scenery.
First edition of this impressive collection of views, one of the most sumptuous such works devoted to Spain. George Vivian (1798–1873) was a connoisseur, collector, amateur architect and member of the Society of Dilettanti. He was also a member of the Commission set up to select a plan for the new Houses of Parliament following the burning of the Palace of Westminster in 1834.