[VERBIEST, Ferdinand].
Voyages de l'empereur de la Chine dans la Tartarie, ausquels on a joint une nouvelle découverte au Mexique.
Paris, Estienne Michallet, 1685.
12mo, pp. [8], 110; tiny inconsequential spots to title, small wormhole in the blank margin of last few pages, repaired; overall a beautiful copy bound in modern half calf over marbled boards, by Laurenchet, spine in compartments richly gilt; engraved bookplate of Bernard Hanotiau to front pastedown.
£4500

Approximately:
US $6144
€5053
Added to your basket:
Voyages de l'empereur de la Chine dans la Tartarie, ausquels on a joint une nouvelle découverte au Mexique.
First edition, extremely rare, of two letters in which the Jesuit missionary Verbiest describes the travels made by the emperor Kang Xi to Manchuria in 1682 and Mongolia in 1683.

'In two of these hunting excursions Verbiest was desired to accompany the train of the emperor, and, indeed, was frequently closely attendant upon his person. His two letters, in which these journeys are respectively described, were regarded with great interest on their arrival in Europe. The originals, in all probability, were written in Latin; for although Verbiest was a Fleming, and many of the Jesuit narratives were written in other languages than Latin, yet Dutch, we may conclude, would be less acceptable to those to whom the letters were sent than Latin, with which the writer was so perfectly conversant. They were translated into French, and published at Paris in 1685' (R.H. Major, introduction to P.J. d'Orléans, History of the two Tartar conquerors of China, including the two journeys into Tartary of Father Ferdinand Verbiest, in the suite of the emperor Kang-Hi, Hakluyt Society, 1854, p.ix).

The book terminates with the first French translation of the first report of the failed attempt by amiral Isidoro de Atondo y Antillòn and the Jesuit missionary Eusebio Francisco Kino to establish a Spanish colony on the Baja California peninsula in 1683 ('La Nouvelle descente des Espagnols… is a faithful translation of the rare "Relaciòn puntual de la entrada del almirante Isidro de Atondo y Antillòn a la grande Isla de la California, este ano de 1683"', in The Hill Collection of Pacific Voyages at the University of California).

No copies recorded on OCLC. COPAC shows only one copy, at SOAS; we have been able to locate one other copy, at the Bibliothèque municipale de Lyon.

Backer-Sommervogel, VIII, col. 583 (the original of one of the letters is entered as: Epistola r.p. Ferdinandi Verbiest, 4 octobr. 1683. ['Elle se trouve aux archives générales du royaume [de Belgique]'); Cordier, Sinica 635-636; Lust 189; Sabin 98928; Western Travellers in China 25.
You may also be interested in...
'ATMOSPHERIC AND FAITHFUL' MENDES PINTO, Fernão (Bernard FIGUIER, translator).
Les voyages advantureux de Fernand Mendez Pinto. Fidelement traduicts de portugais en françois par le Sieur Bernard Figuier gentil-homme portugais. Et dediez à Monseigneur le Cardinal de Richelieu.
First edition in French of Mendes Pinto's celebrated travel account; rare. The original Portuguese edition was published in 1614, although the first draft of the book had been completed by 1569. The present 'atmospheric and faithful French translation' (Lach, Asia in the Making of Europe, III, p. 401) is by Bernard Figuier (probably Bernardo Figueiro) and was reprinted in 1645 and 1663. Figuier seems to have made use of both Portuguese and Spanish versions for his translation.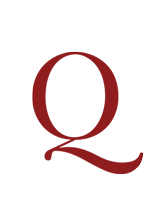 [MAFFEI, Giovanni Pietro and Emanuel ACOSTA.]
Rerum a societate Jesu in oriente gestarum volume. In quo hæc ferme continentur. De rebus Indicis ad annum usque ... MDLXVIII, commentaries ... Acostæ ... recognitus, et Latinitate donatus. De rebus Indicis ad annum usque MDLXX, epistolarum liber I. De Japonicis rebus ad annum usque MDLXV, epistolarum libri V. Omnes ... recogniti, et in Latinum ex Hispanico sermone conversi. Ad calcem operis, epistolæ duæ ... additæ sunt, de LII, e Societate Jesu, pro fide Catholica nuper occisis. Accessit etiam specimen quoddam literarum vocumq[ue] Japonicarum.
Third and best edition of the earliest detailed history of the Jesuit missions in the East, especially Japan. Included for the first time in this edition are five pages of Japanese characters in printed facsimile, 'Specimen quoddam litterarum vocumque Japonicarum; desumptum e regis Bungi diplomate' (ff. 225–8), which reproduce a letter by the daimyo of Bungo (Kyushu), Otomo Sorin, permitting the Jesuits to build a church on his land in 1552; this letter was not included in the two previous editions (Dillingen, 1571; Paris, 1572). As Alden notes, the present 1573 Naples edition also includes material on the martyrdom of Inácio de Azevedo and other Jesuits en route to Brazil (ff. 229–236). Some copies of this edition have a variant title-page with the imprint 'in ædibus Decii Lachæi'.