[VERGANI, Paolo.]
Della importanza e dei pregi del nuovo sistema di finanza dello Stato Pontificio.
[N.p, n.p.,] 1794.
8vo, pp. vii, [1 (blank)], XI, [1 (blank)], 418, [2 (blank)]; occasional foxing, otherwise a very good copy in contemporary quarter sheep over decorative paste-paper sides and paper corners, spine gilt in compartments, one stained black with gilt lettering, edges mottled blue and red, sewn two-up on 4 sunken cords; worn at extremities with chipping and worming to spine.
£350

Approximately:
US $457
€387
Added to your basket:
Della importanza e dei pregi del nuovo sistema di finanza dello Stato Pontificio.
Scarce first edition of this important work on the economy of the Papal States, by the philosopher and political economist Paolo Vergani (1753-1820).

Over twenty articles, Vergani examines the flourishing state of the Italian economy since the 13th century, the causes of the decline of Italian industry (ranging from the opening up of shipping routes bypassing Italy, to the discovery and exploitation of the Americas), the measures taken under Pius VI to revive manufacturing, the role of taxation in stabilising manufacturing, and, foremost, the importance of protectionist duties and the dangers of reliance on agriculture for economic health, in direct opposition to the Physiocrats. 'Vergani treats the subject of customs duties with great breadth, and his book may be regarded as a complete treatise on the subject – its breadth of ideas, wide technical observation and clear expositions, placing him among the first financial theorists of his day' (Palgrave). A second edition, printed in Rome by Lazzarini, appeared in the same year.

OCLC finds only three copies in North America (Harvard, Northwestern and Chicago) and only the second edition in the UK.

Einaudi 5864; Kress Italian 654.
You may also be interested in...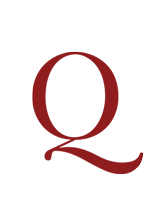 [DARIGRAND, Edmé-François].
L'Anti-financier, ou relevé de quelques-unes des malversations dont se rendent journellement coupables les Fermiers Généraux, & des vexations qu'ils commettent dans les provinces: servant de réfutation d'un écrit intitulé Lettre servant de réponse aux remontrances [sic] du Parlement de Bordeaux ...
First edition, second issue, including the Réponse at the end which is absent in the first issue. Darigrand's work is a violent invective against the tax farming system which caused such distress in pre-revolutionary France and was a contributory factor leading to the revolution. The author pleads for a single tax in place of the large number of duties which, even disregarding the abuse to which their collection under the fermier général system was subject, made commerce difficult and dangerous. Moreover, legalised abuse and theoretically illegal depredation were so widespread that the innate defects of the system were greatly magnified. The proposed unitary tax was to be levied on the owners of land, business people and rentiers. It would doubtless, Darigrand concedes, have its disadvantages, but these would be as nothing compared to those of the existing system.
LE MERCIER DE LA RIVIÈRE, Paul Pierre.
Palladium de la constitution politique, ou Régéneration morale de la France: question importante proposée à l'examen des departemens, des districts, &c., & à la decision de l'Assemblée Nationale.
First edition, rare. Written late in Le Mercier's life, this work calls for fundamental political and administrative reform of France's educational institutions to better serve and strengthen the revolution and the regeneration of France. The author's conclusion pulls no punches: the universities are incompatible with a free constitution, are useless, and are hotbeds of ignorance, pride and charlatanism; the long dominance of Latin and Greek should be abandoned and the education of France's youth no longer entrusted exclusively to tonsured Masters of Arts and monks; and the colleges – described as morally and physically harmful to the young and an obstacle to all good education – should be suppressed.