MODERN ENGLISH HISTORY
VERGIL, Polydore.
Anglicae historiae libri vigintisex.
Basel, Michael Isingrin, 1546.
Folio, pp. [2], 618, [36]; roman letter, woodcut device on title repeated on verso of last, otherwise blank leaf; woodcut borders of renaissance ornament to leaf of dedication (to Henry VIII) and first leaf of text; bound in contemporary Flemish blind-stamped calf over bevelled wooden boards, covers with outer roll border of floral and foliate ornament, on the upper cover a central panel of St. Gertrude (with a mouse at her feet and another running up her crozier) in an architectural frame with text 'Sum Bibliotechae Coenobii S. Gertrudis apud Lovanienses', on the lower cover a coat-of-arms with date 1557, motto 'Inter Spinas Calceatus', and initials 'P H'; old rebacking and some wear, lacking bosses and clasps; vellum pastedowns from a medieval manuscript (see below); ownership entry on fly-leaf 'Ex Libris Joannis Fleming, 29 Januar. 1855'.
£4400

Approximately:
US $5774
€4921
Second edition, much revised, of Vergil's English History, dedicated to Henry VIII. It is seen as the beginning of modern English historiography, as an important piece of propaganda for the Tudor monarchy, and as an influence on Shakespeare's history plays.

Vergil, originally from Urbino, began his research into English history soon after his arrival in London, in1502, but research for a full-scale history of England most likely began in 1506–7, encouraged by Henry VII. "[His] treatment of the fifteenth and early sixteenth centuries, at least, remained authoritative down to the nineteenth century. From the wicked Richard III (largely echoed by Sir Thomas More, but all the more plausible in his villainy in Vergil's ostensibly impartial pages) down to the ambitious and arrogant Wolsey, 'Vergil's story has become part of the national myth' (Anglica historia, xxxix). Surprisingly, the Anglica historia still awaits a complete critical edition and modern translation, although the period down to 1485 is accessible in translations published by Henry Ellis (1844, 1846), while Denys Hay's fine edition covers the years 1485–1537." (Oxford DNB)

In a contemporary Louvain binding from the great Augustinian abbey of St. Gertrude, founded in 1204. The panel on the upper cover shows St. Gertrude with mice at her feet (as often - she was widely invoked against the plague). The panel on the back cover is of the arms and initials of the abbot Philippe de Hosdain (or Hosden), d. 1569, who was a notable benefactor of the library. At the head of the inside of the back cover are three nail marks indicating where the book was once stapled and chained.

Pastedowns: These are from a manuscript of the late fourteenth or early fifteenth century devoted to canon law, written in a formal gothic script. The leaf inside the front cover concerns simony and the prohibition of buying or selling ecclesiastical offices. The text notices the origin of simony from Symon Magus in Acts 8 and refers to his wish to buy with money the gift of the Holy Spirit. The leaf on the inside of the back cover discusses whether a son born out of wedlock may hold a position in the church and comments that the son should not bear the sin of his father.
You may also be interested in...
[SAMBLANX]. [BAUDELAIRE]. POE, Edgar.
Vingt Histoires Extraordinaires. Illustrées par quarante et une eaux-fortes originales de Lobel-Riche.
First edition of Baudelaire's celebrated translation to appear with these striking illustrations by Alméry Lobel-Riche, his close friend who was to illustrate the whole Baudelaire canon during the 1920s and early 1930s. Lobel-Riche described Baudelaire as "le premier, le plus grand poète de la femme moderne. Beaucoup le chanteront après lui, mais il est resté le Maître et le Modèle". Number 103 of 197 copies.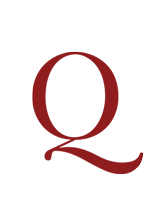 COLLINS AND JOHNSON FAWKES, Francis, and William WOTY.
The Poetical Calendar. Containing a Collection of scarce and valuable Pieces of Poetry …
First edition. Volume XI (November) includes the first publication of the collected verse of William Collins. Samuel Johnson provided most of the account of Collins which appears in the volume for December and was later reprinted in The Lives of the Poets. Boswell thought it 'one of the most tender and interesting passages in the whole series of his writings' (Life). Johnson also contributed two poems – 'The Winter's Walk' in January and 'An Ode' in April (both reprinted from the Gentleman's Magazine, 1747), and two others are sometimes attributed to him.